Tallinn is famous for a historic and beautiful Old Town but all that history can get a little too much for active children. So if you are looking for fun and unique activities for kids in Tallinn then here are some options. 
PROTO Invention Factory
PROTO invention factory is a unique family-friendly destination not only in Estonia but probably in all of Europe. Steam-punk meets modern technological opportunities in this cool and popular venue. From hands-on activities to VR adventures PROTO invention factory offers everyone, be they young or old, an unique experience. As an added bonus the PROTO invention factory is located in the historic Noblessner shipbuilding factory that only adds on to the cool vibe this place has. 
Tallinn Zoo
Tallinn Zoo is a great place to spend a day. The area is quite big and you can easily max out your daily steps by walking around the zoo. If your kids get tiered of walking you can rent a little cart to pull them along to see all the cool animals. You will find elephants, leopards, polar bears, and countless other cool animals at the zoo. Check out the daily animal feeding schedule or book a tour with a knowledgeable guide to get the most out of your visit. 
Atlantis H2O Aquapark
Atlantis H2O Aquapark is a huge water park a little out of Tallinn but totally worth the time and effort.  If you and your children love water and swimming and thrilling rides then this is the place for you. There are numerous slides suitable for all ages and levels of bravery. Starting from kiddy-pools for the smallest and ending with a slide more than 120 m long this place really has something for everyone. Best part about Atlantis H2O Aquapark is that you can visit it all year around and even the coldest winter day is an awesome beach day here. 
SkyLab Science Centre
SkyLab Science Centre combines education with fun, so if you want your children to learn while they are enjoying themselves then this is the place to visit with your family. You can take photos with extraordinary light effects, compete in a screaming contest, or test your state of mind in the mood dome. The activities seem endless and it is easy to lose track of time in this hands-on science centre. 
Marzipan Painting Workshop 
Here's a fun fact, Tallinn claims to have invented marzipan. It's a great story and one thing is for sure, the oldest cafe in Tallinn, Maiasmokk, makes the most beautiful and unique marzipan figurines. You can book a private marzipan painting workshop at Maiasmokk where you can use century old molds and practice painting with really fine brushes. Best of all? You can eat it afterwards! So if you are looking for something a little less active and a little more creative then this is a top choice.
The Children's Museum Miiamilla
This is a unique and awesome little museum in Tallinn dedicated just to children. Everything in Miiamilla is built and intended for children to interact and play with. New exhibition opens in January 2024 and promises everything from a huge pillow fort to a cupboard with a whole world built into it. The Children's Museum Miiamilla is located in Kadriorg Park and surrounded by awesome playgrounds as well, so you will have fun and educational activities inside and outside of this museum.
Estonian Open Air Museum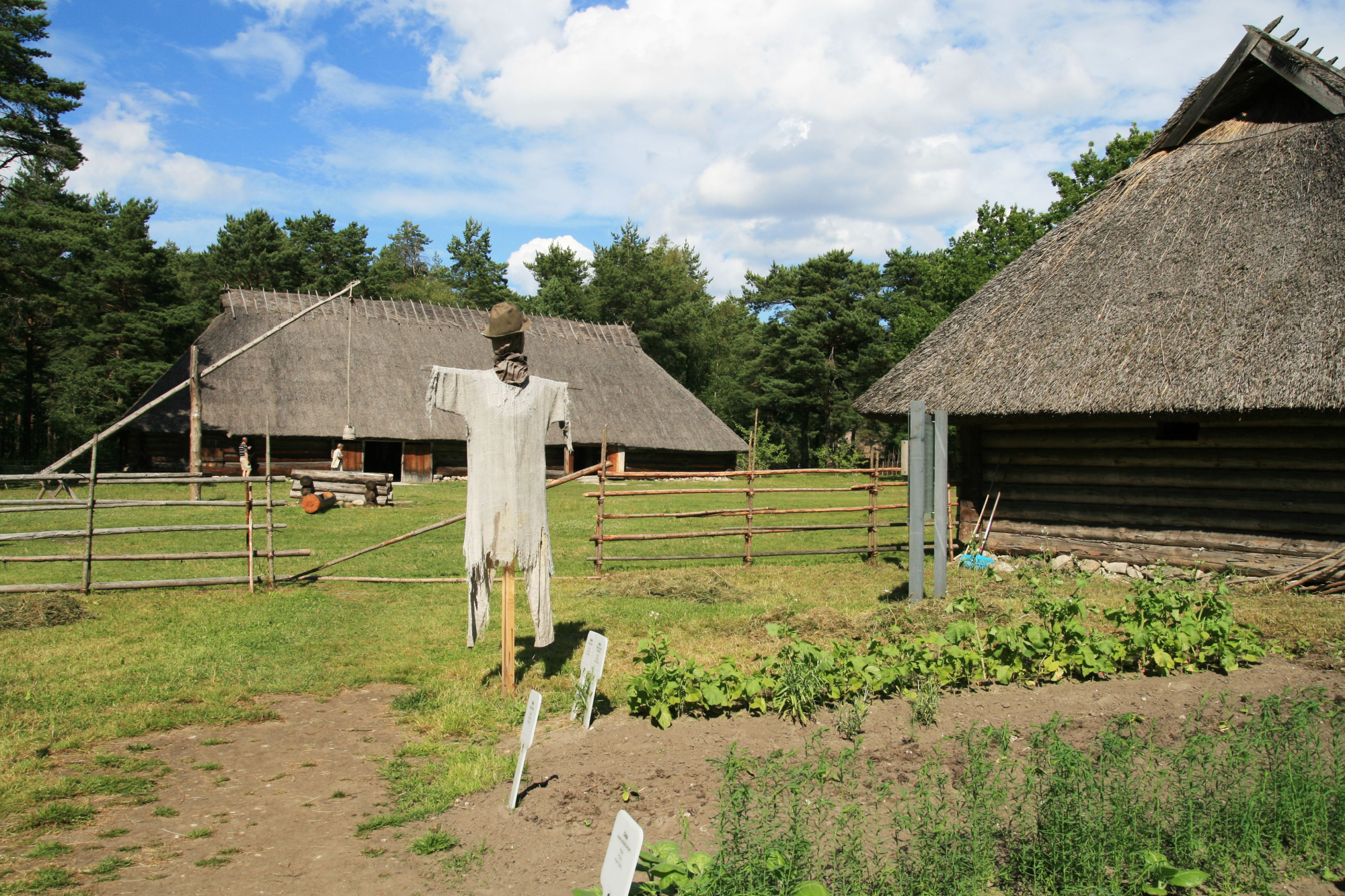 This museum introduces you to life in the Estonian countryside through 3 centuries (18th to 20th century). Estonian Open Air Museum is open all year around and has a lot of family-oriented seasonal activities going on. You can swing on a huge village swing in summer, take a ride in a horse drawn sleigh in winter, and sample some great traditional Estonian food all year around. A lot of activities are directed towards children as well as all other ages in this museum. One thing is for sure, there is plenty of open space for running around. 
Mustamäe Elamus Spa
Estonian love a good spa day and kids are taken to different spas in this country from an early age. Mustamäe Elamus Spa is quite close to the city center and features 21 saunas, slides for kids, warm and cold pools, and so much more. There is nothing better than going to a spa when the weather is unfavorable, be it then too cold, too windy, too rainy, or even too sunny – locals always have a reason to go to a spa. 
Energy Discovery Centre
The Energy Discovery Centre has more than a hundred interactive exhibits that introduce you and your children to the awesomeness that is science. The Energy Discovery Centre is located very close to the Old Town and in a 100-years old power plant, first of its kind in Tallinn. The interactive museum itself is very popular with schools for educational trips but there is so much to do individually as well that we dare you to manage it all in one visit. 
Old Town Ice Rink & Lasnamäe Roller Skate Park
Tallinn Old Town has a beautiful ice rink in the winter. The Old Town Ice Rink opens usually in November, when it gets cold enough to make ice and stays open well into springtime. The Ice Rink in the Old Town is located on Harju street and you can skate right in the shadow of the beautiful St Nicholas Church. Almost as nice as skating is the hot chocolate you can treat yourself to afterwards. And if it is summer, and you love rollerblades, then look up Lasnamäe Roller Skate Park. It's one of a kind location in Tallinn and great for trying something new, if you haven't gone rollerblading before. 
Ülemiste Center
Ülemiste Center is a big shopping center close to Tallinn airport. Other than some excellent shopping it proves also many opportunities for entertainment. The Apollo Kino Ülemiste is a cinema where you can catch up on the latest movies with your family. In Estonia most movies are screened in their original language with subtitles for locals but children's movies are often dubbed over in Estonian. But there is always a screening or two in a day in the original language as well so keep an eye out for that. In Ülemiste Center there is also Lennumaa that provides a large complex of playground slides, a runway for cars, a shooting range, nice climbing areas and much more for children to be busy all day. There is also the Trampolino – a big trampoline centre that is almost certainly going to tier out even the most active kids. 
* Cover photo: Brand Estonia / Virgo Haan