Picture this: you are in Riga. Now what? I say, go to Vilnius! It is only 300 km away. Maybe you are thinking that after Riga (and maybe also Tallinn) you don't want to see another Baltic capital. Think again! Lithuania in general is very different from Estonia and Latvia. History, religion, and culture; you will not be disappointed to discover that Vilnius is nothing like the others. Lithuania has royal history and Vilnius represents that: the grand architecture, the wide streets, the Catholic churches, and the Central European feel.
Here are some options for getting from the Latvian capital to the Lithuanian one. We have brought out the estimated time and cost of travel, how much hassle you will have making travel arrangements and how much fun you will have on the trip on a scale of 1 to 5.
1. Riga to Vilnius by bus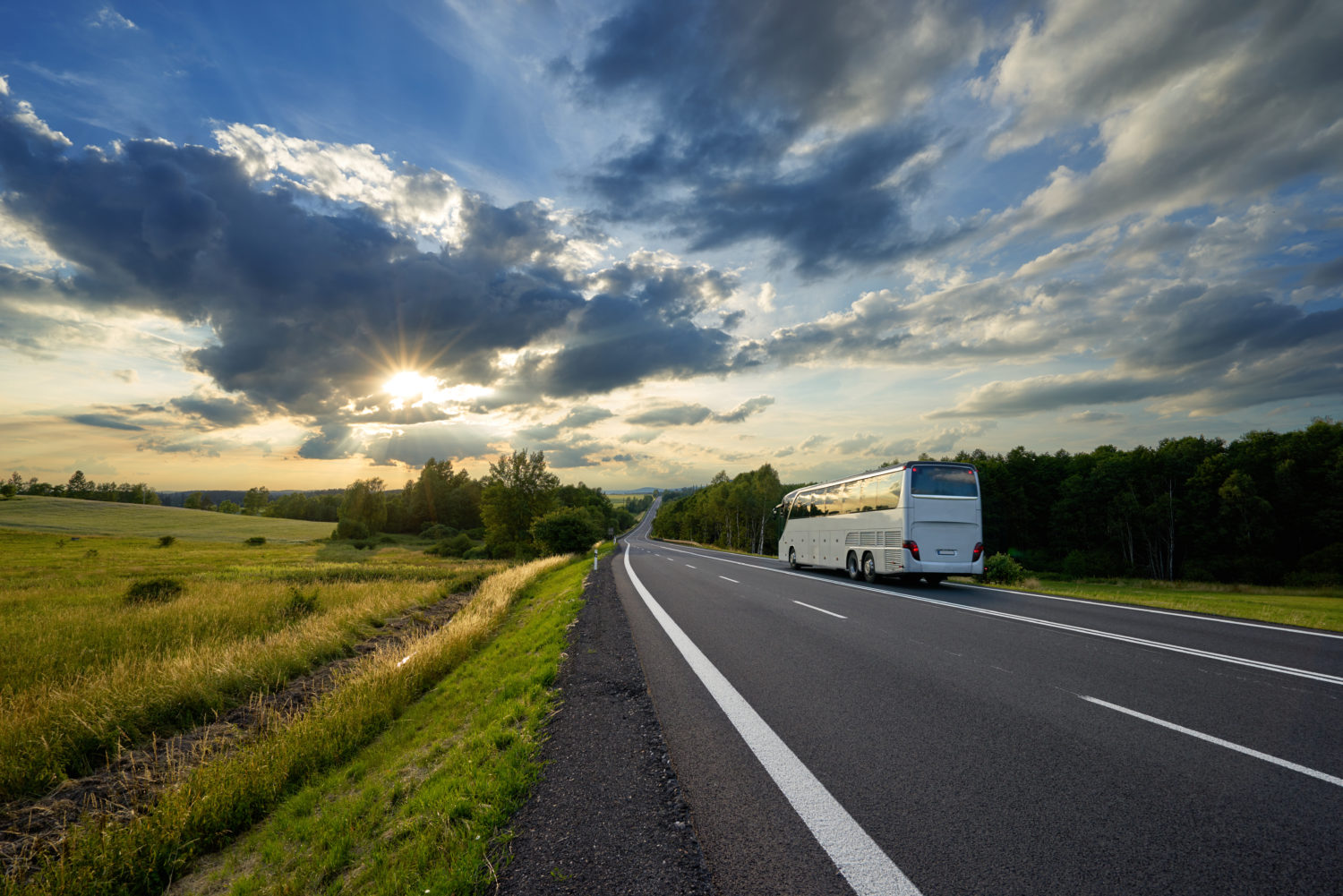 TIME: 4 hours
COST: €15 – €22
HASSLE: 1 (very easy)
FUN: 2 (not really)
There are three companies running scheduled departures between Riga and Vilnius – LuxExpress, Ecoline and FlixBus. They all promote themselves with free Wifi, entertainment system and power outlets, so nothing new. LuxExpress also offers Relax seats that are a bit wider and have additional comfort, but also cost around €10 extra. Taking a bus is probably the most sensible and painless way to go from Riga to Vilnius or vice versa if all you care is just getting from A to B and maybe working or having a nap in between. The bus stations for both cities are close to the centre, there are plenty of departures and the buses are fast & comfortable. Okay, you don't stop for anything really and you just go from city to city but if that is all you need then why not. Bring plenty of snacks and max out the free on-board WiFi. You can watch a movie, listen to an audio book, read a real book, or (do it like I do it) snooze. Fall asleep in Latvia and wake up in Lithuania, awesome!
TIME: 12 hours
COST: 69€
HASSLE: 1 (just book here: Riga-Vilnius Sightseeing Tour Bus or Vilnius-Riga Sightseeing Tour Bus)
FUN: 5 (all the funs)
You wish you could have a road trip but don't want to drive or don't know where? Think no more! Turn the wasted travel day into the highlight of your trip with Traveller Tours. A fun & knowledgeable driver/tour guide will take you and max 7 others for a fun filled 12 hour road trip through Latvia and Lithuania. You start in Riga and end up in Vilnius (or vice versa); on the way you learn about the local history, take in some awesome architecture, and see the nature. The trip visits important landmarks like Rundale palace in Latvia, the Hill of Crosses and the city of Kaunas in Lithuania amongst others. You can explore the very best of South-Latvian & North-Lithuanian countryside on your way from Riga to Vilnius (or Vilnius to Riga).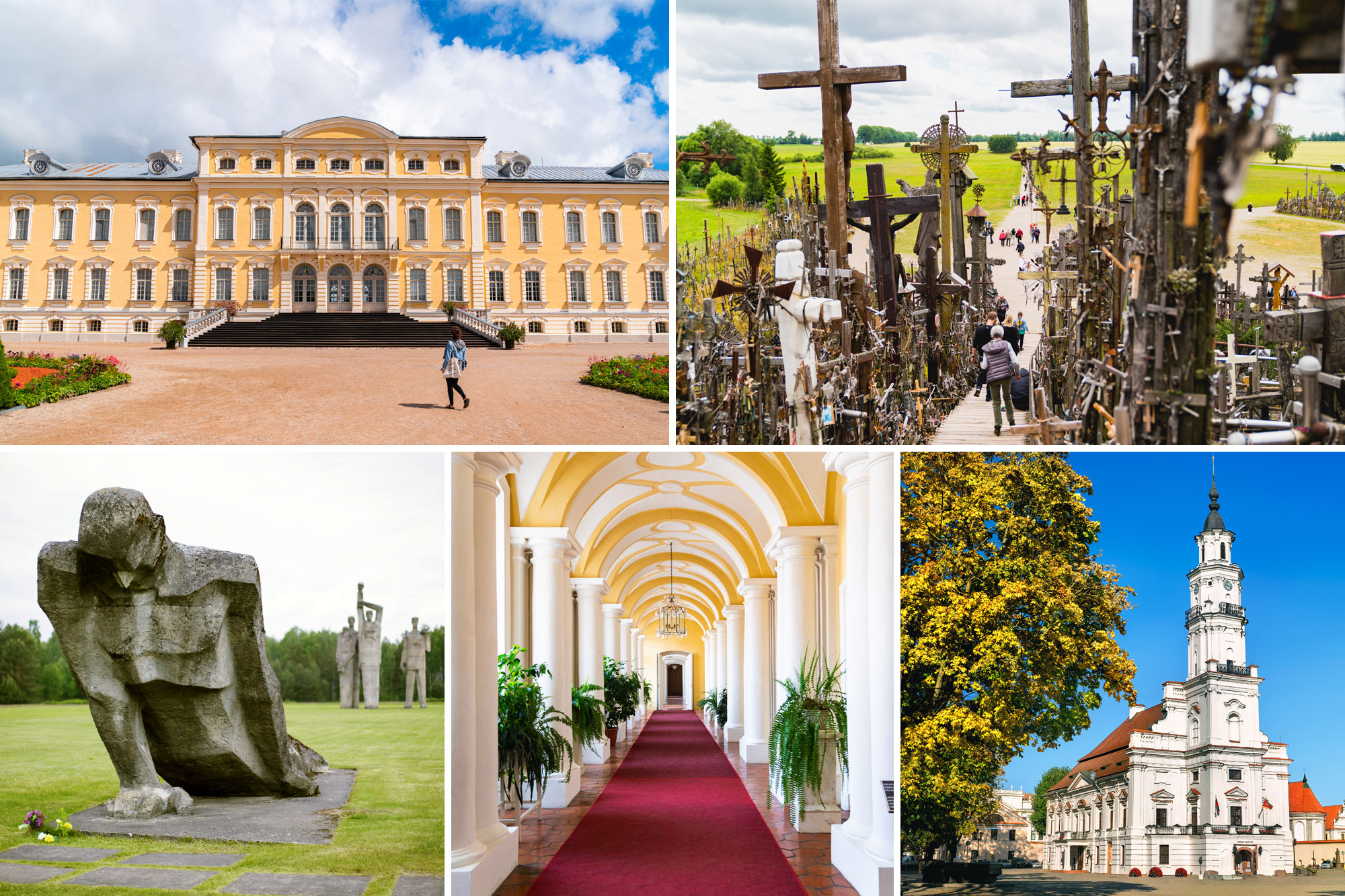 You can find more information as well as book the sightseeing bus from here:
Riga to Vilnius sightseeing tour bus
Vilnus to Riga sightseeing tour bus
If you have a question about this tour please contact Traveller Tours at booking@traveller.ee
3. Riga to Vilnius by car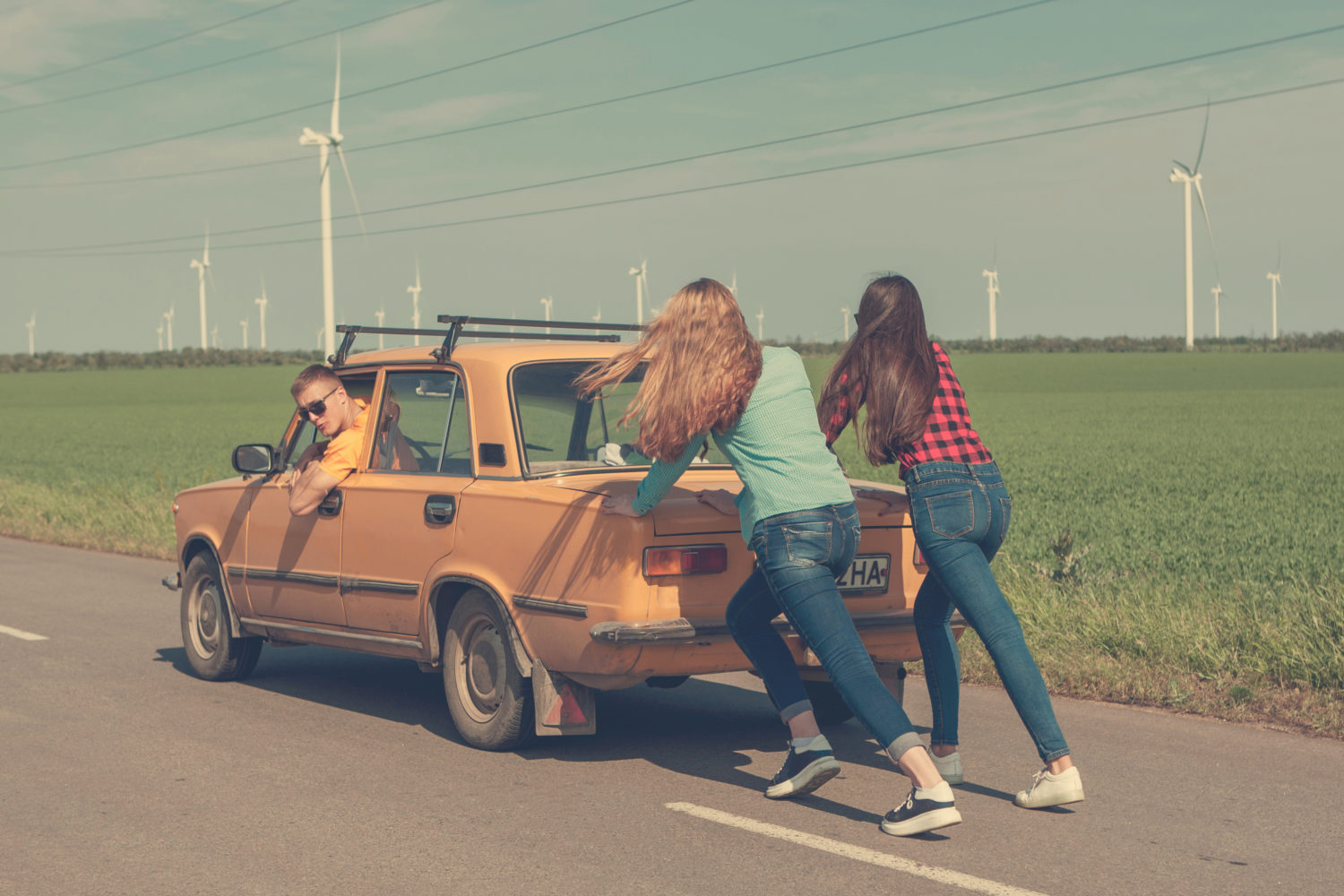 TIME: from 3,5 hours
COST: fuel (from 40€) + renting a car if needed
HASSLE: 3 (easy + renting pain)
FUN: 4 (fun)
AKA drive it! Driving in the Baltic countries is easy. We mostly keep to the laws and rules, the roads are pretty okay, and if you get lost then you are never really too far away from where you want to be because these countries are small (unless you are in the wrong country… oops). All you really need now is a car, any car; rented, borrowed, or owned. But if you are expecting to have petrol stations every ten kilometres then think again, don't leave tanking up to the last moment, and prefer Circle K for those important toilet stops. Okay, maybe I have become a bit of a car enthusiast over the years but the freedom to pull over at any random village is very appealing to me. So, don't shoot straight from Riga to Vilnius (too easy!). Wonder around! See stuff! Be adventurous!
4. Riga to Vilnius by plane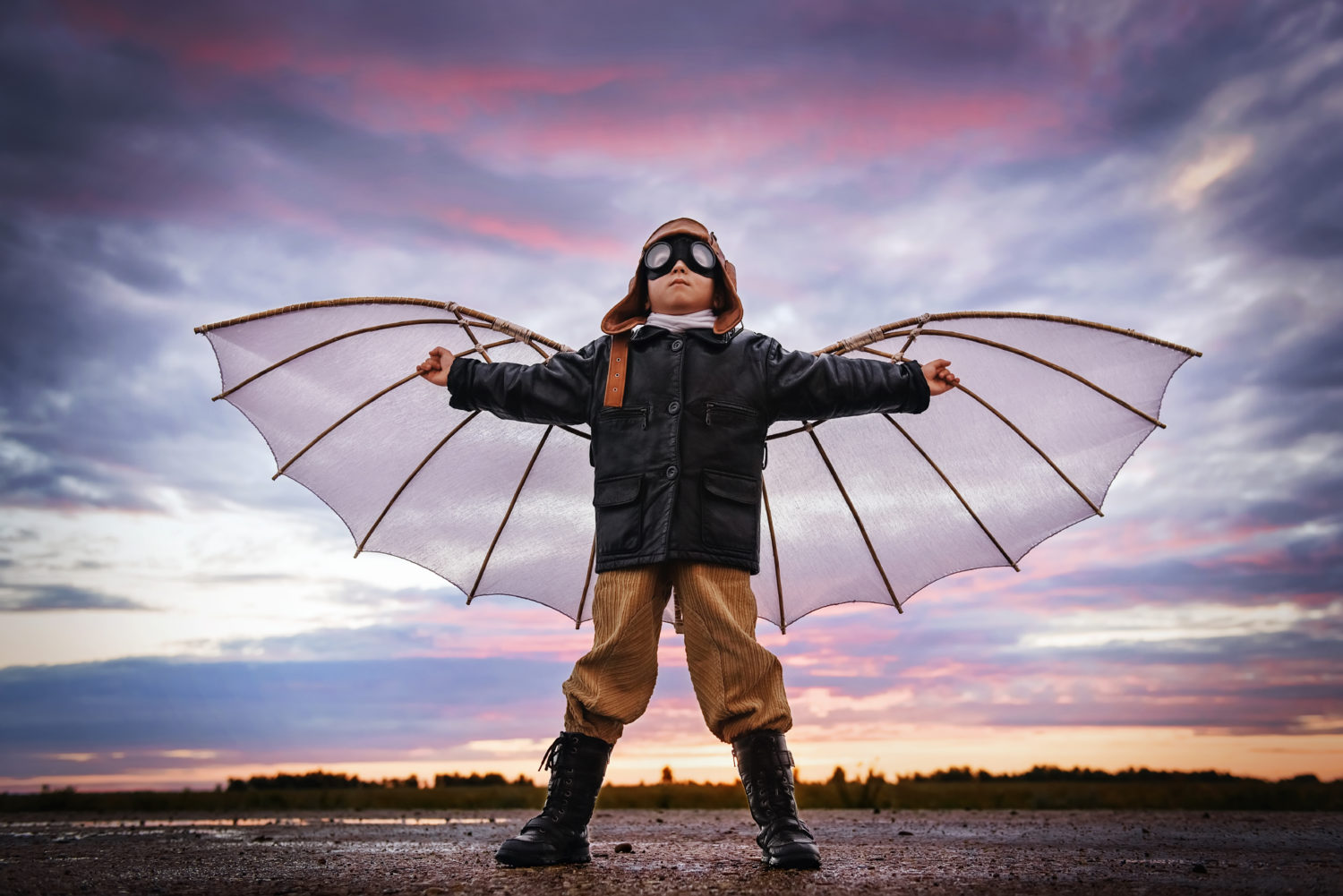 TIME: flight 0,50 hours + transfer = min 2,5 hours
COST: starting from 30€ AirBaltic
HASSLE: 2 (easy)
FUN: 2 (not really)
Fly, baby fly! A little boring in my book but fast, easy, and … well that is it, it's fast and easy. In truth it probably doesn't save you that much on time. Flight is short, yes, but the extra time in airports and getting to and from them takes about the same time as it would if you go over land. And it costs more. But hey, who am I to criticise your use of frequent flier points or the size of your ecological footprint. Fly away! Enjoy the overpriced and inedible airport food and security control! Really, bring your own snacks for the flight. Whatever it is that they try to serve you on board should not be called food and you should not have to pay for it. As we all know nothing on cheap flights is cheap.
5. Riga to Vilnius by train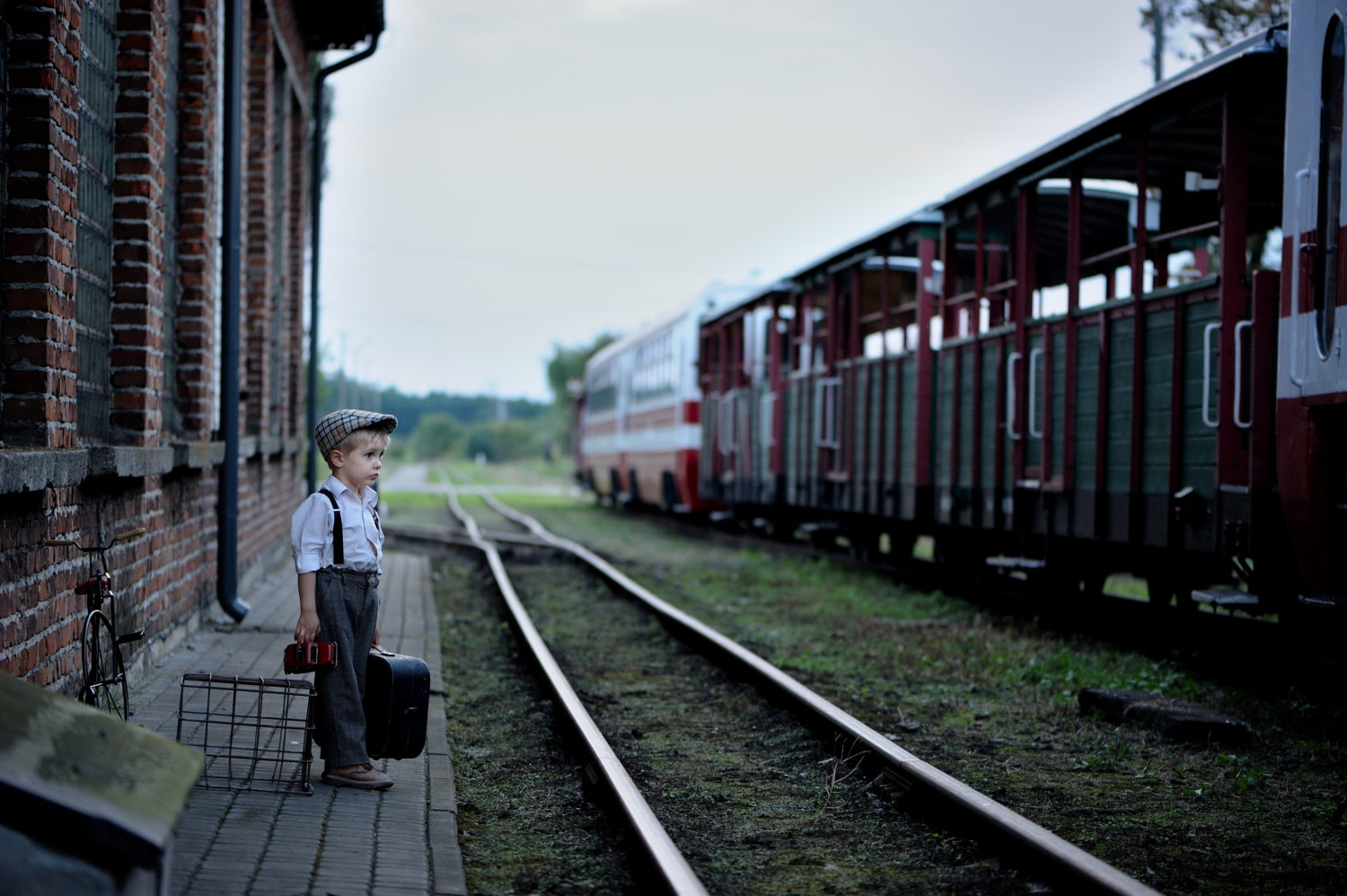 TIME: unknown (forever and then some)
COST: unknown (priceless probably)
HASSLE: 5 (maximum hassle)
FUN: 0 (none)
There is no direct train connection at the moment. So, don't, just don't. If you are from anywhere else in the world than you think that trains are a great way to travel between countries. And you are right! Almost everywhere else but here. In the 1990s with the local trains systems being privatised and nationalised and bankrupted left and right the links between the three Baltic countries via train collapsed.
Okay, you can do it if you are ready for a cross-countries odyssey. If you are the type to insist then, please: take a train to Russia and from there to Belarus and then to Lithuania… Hey, you know what, this actually sounds like a great idea. Do it!
6. Riga to Vilnius by bike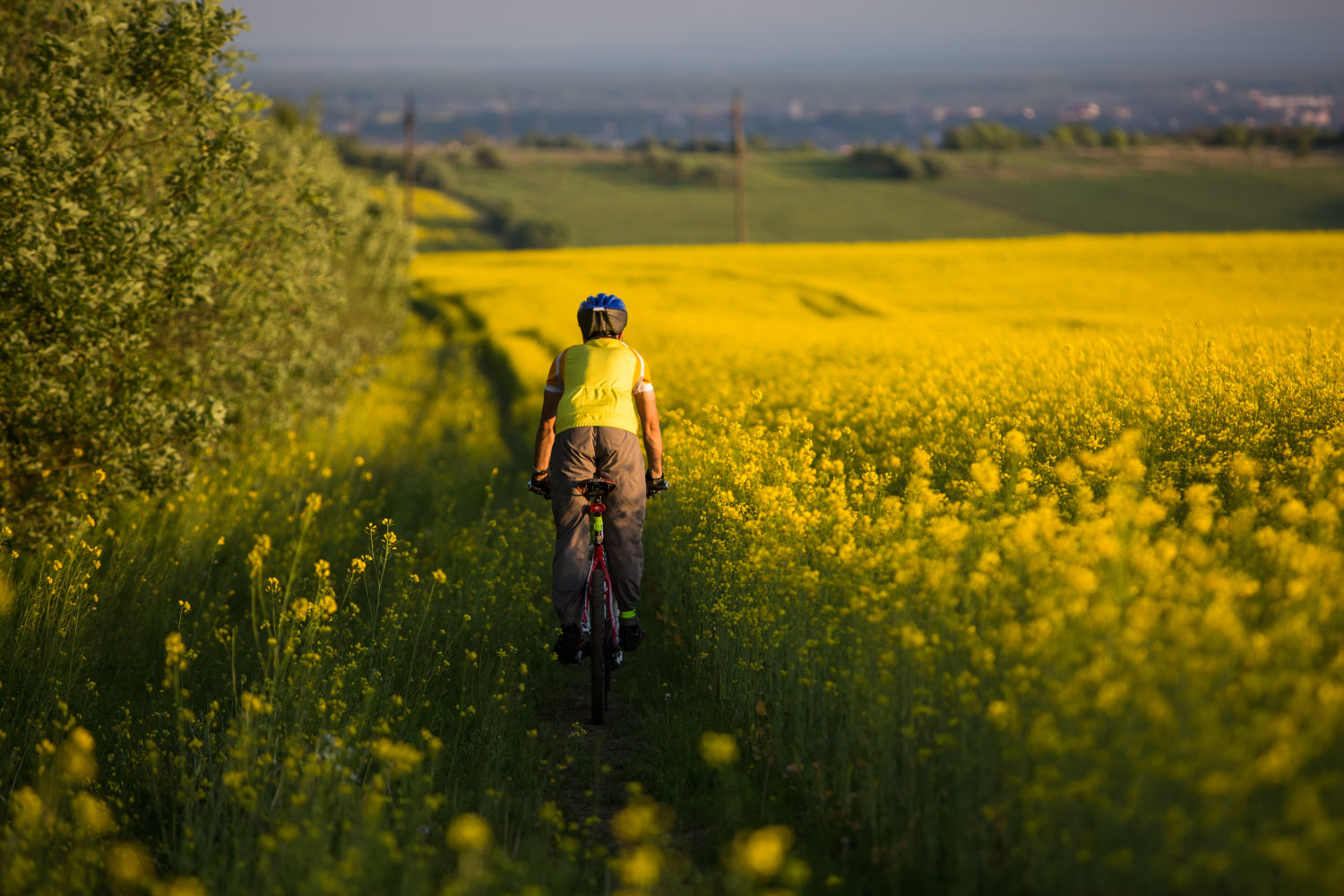 TIME: several days
COST: unknown (bikes, accommodation, food)
HASSLE: 3 (some hassle is to be had)
FUN: 4 (so worth it)
Because why not?! The roads are easy, we have no mountains whatsoever and no trolls under our bridges. In the summer time cycling is a great way to see the Baltic countries. There are several different routes you can take. You can follow the coast line and then turn inland for Vilnius – a very long way around. Or you can short-cut by train to Daugavpils and then cycle south towards Vilnius so that you pass through Aukštaitija National Park. Admire the beautiful lakes there and take in some of the quiet beauty that nature in the Baltic countries can offer.
You can book the Riga-Vilnius Sightseeing Tour Bus here:
Tour from Riga to Vilnius
Tour from Vilnius to Riga
Did we miss something? Let us know in the comments section.
If you are looking for tips on how to get from Riga to Tallinn then check out this post: 6 Ways How to Get from Tallinn to Riga (or from Riga to Tallinn)