Riga, Latvia – the biggest of the three Baltic capitals lures travellers in with its magnificent Old Town, beautiful and sometimes terrifying Art Nouveau buildings, vibrant nightlife and cheap yet excellent and abundant flight connections to the rest of Europe.
Riga used to be a Hanseatic town with connections to both east and west. Over the years, different influences have shaped this city into a unique mix of old and new. The Old Town as well as the unique city center of Riga are under UNESCO protection– the Art Nouveau style buildings are an architectural wonder, around the city center you can see modern hotels and skyscrapers as well as shaky wooden houses which are around a hundred years old.
1. Things to do in the Riga Old Town (Vecrīga)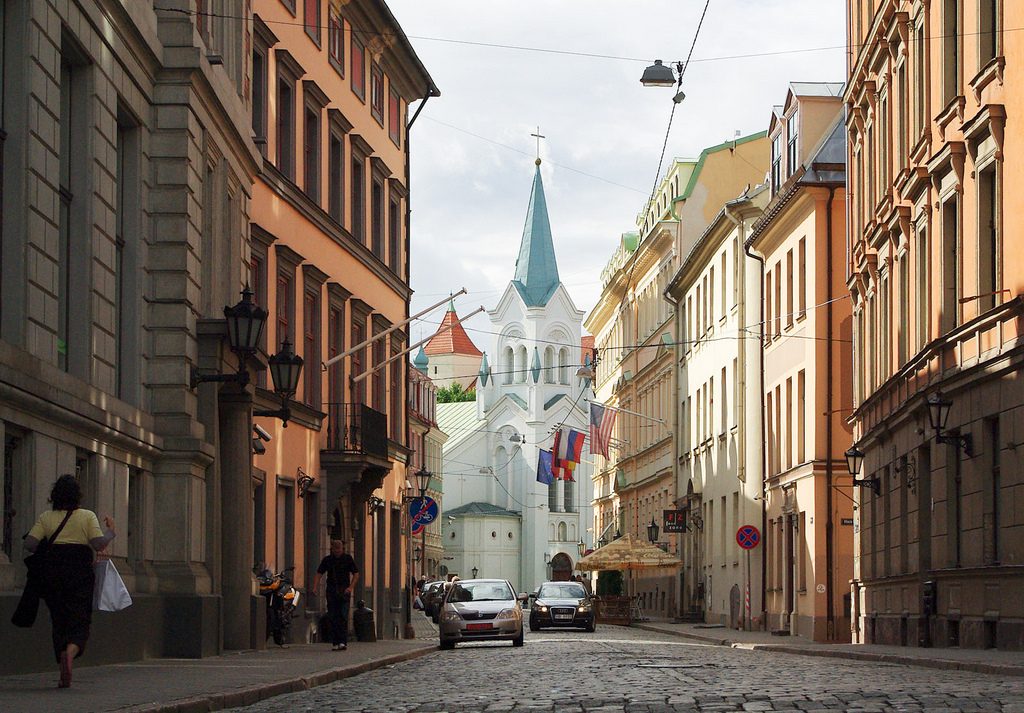 Image credit: Gytis Liutkus
As a Hanseatic town Riga used to have connections to both east and west. Over 800 years different influences have shaped this city into a unique mix of old and new. The Old Town of Riga is under architectural protection, but in all fairness, the Old Town suffered heavily during the Second World War with around 40% of the area taking a lot of damage and thus some of the area has been restored and rebuilt after this.
The old town should of course be number one on the "must visit" list when in Riga. The medieval architecture hides little restaurants, cafes and bakeries as well as pubs and clubs.
The Town Hall Square boasts some great architecture, most notably the guild house of the Brotherhood of the Blackheads – a group of unmarried merchants who are also known for putting up the first decorated public Christmas tree of the world on the Town Hall square of Riga in 1510. There is a plaque marking the exact spot where this happened. Marvel at the beautiful facade and head inside to see some items and get to know more of the history regarding the guild and its activities. Currently (this is written in 2016), the house is actually closed for visitors as it serves as the presidential palace because the Riga Castle is under renovation. So if you don't have the opportunity to go inside you might still get a glimpse at the president!
The Museum of Occupations on the Town Hall Square is also worth visiting – this grim-looking building gives a concrete, interesting and thorough overview of the tough and sad history of this country during the Nazi and Soviet occupations that happened during the last century. (During the summer of 2016, the museum is under renovation and has moved to Raiņa bulvāris 7 for the time.)
Museum of Barricades of 1991 around the corner from the Town Hall finishes the stories of occupations by showing how this small country rose up against the Soviet Union to regain its independence during a time of revolutions. The museum has photographs, actual pieces of barricades and much more.
Also around the corner from the main square you can find the St. Peter's Church – this beautiful church is the tallest building in Riga (no, the television tower does not count!) and you can climb its spire for a great view of both medieval and modern surroundings. The church also operates as an exhibition hall where different temporary exhibitions are sometimes held.
The Dome Square in the old town is the place for festivals and fairs – hop by, there might be something going on! You can also see the Riga Cathedral.
Find the Rozena street – this is the narrowest and shortest street in Riga, try to stretch your arms to touch both walls, supposedly it brings good luck!
The medieval city wall along with the Swedish gate can be seen at Torņa iela (Tower street) – most of the wall was destroyed in the 19th century as it was obsolete as a protection mechanism and people didn't consider the wall to have any historical value. Now, most of what is left of the old city wall can be seen here. The Powder Tower is a part of the Latvian War Museum.
Art Museums in the Old Town
The Riga Bourse Foreign Art Museum just opened up a few years ago – they have a wide array of Western European artists showcasing paintings as well as porcelain. The architecture of the building is also beautiful and worth a visit for art fans.
Modern art in the Arsenals Exhibition hall focuses on Latvian artists who were active after World War II. This is a very big place – get ready for some serious (and sometimes not so serious) art.
To find more contemporary arts go to Riga Art Space – exhibitions here change rather often and the works showcased tend to be provocative and awesome.

Food and drinks in the Old Town
Garāža just looks super cool! They've got good food and interesting interior design: car seats and other car-gizmos are used for seats as well as decoration.

Kafka is a cafe and a bookstore – the excellent pastry and reading opportunities make this a lovely place for a quiet and intimate lunch.
Spot Cafe is not only a cafe (during daytime it is), it is also a shot bar. It's a popular place to stop by for pre-drinks before heading to a club or somewhere else. It is tiny and it is mostly packed.

Pagalms meaning courtyard in Latvian is located in a park really close to the old town, hidden away from the main sites and streets, adding quietness and authenticity to the mix. The view to the Pilsētas Kanāls (the city canal) is also good.

2. Things to do around the Riga Old Town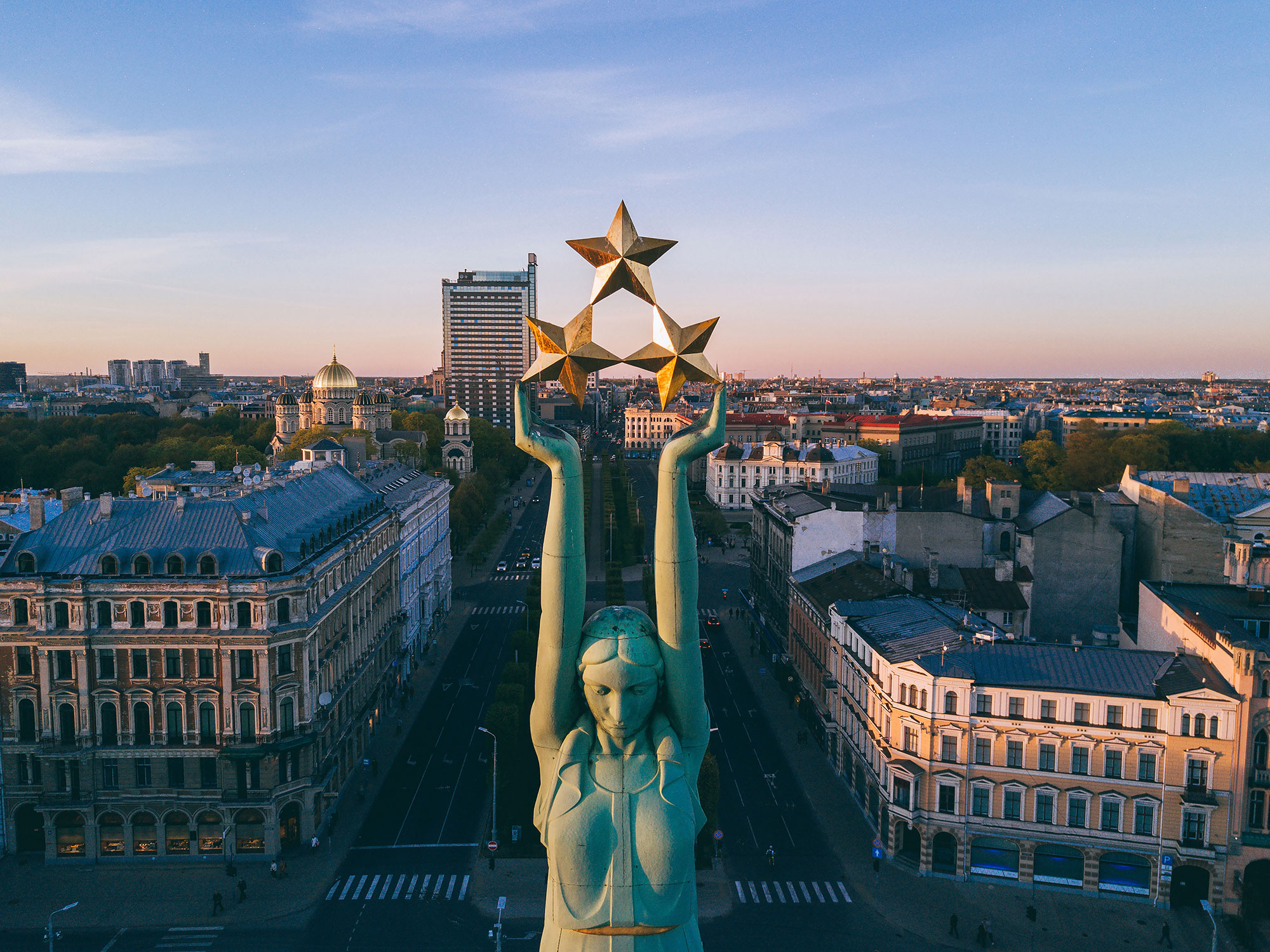 The Monument of Freedom is a very important symbol for Latvians and it's located in the city center just outside of the Old Town, so it's impossible to miss this. The monument depicts a woman named Milda holding three stars and it's dedicated to the soldiers who fought in the Latvian War of Independence (1918-1920). Surprisingly the monument survived the Soviet – it's said the monument actually symbolizes the three regions of Latvia uniting into one country being held up by Milda who symbolizes freedom. But throughout the Soviet times, it was interpreted as the three Baltic countries being held up by Mother Russia. The Soviets also claimed to have built this in 1945 even though it was already standing here in 1935.
On your way to the Monument of Freedom, you can find two interesting sights. First up, close to the McDonald's near the Old Town on the crossing of Kaļķu and Vaļņu streets, you will see a pair of footprints. When you stand there, imagine it is 1989 and there are around 2 million more pairs of feet standing next to each other starting all the way up there in Tallinn, Estonia, going through Riga and ending in Vilnius, Lithuania. The Baltic Way was the longest human chain in history spreading along 600 km. This was a demonstration to commemorate the 50th anniversary of the Molotov-Ribbentrop Pact that left the Baltic area in the Soviet influence zone. The fairly modest footprints here are a reminder of this event.
Around the corner from the Monument of Freedom you can also find the "Laima" clock – Laima is the biggest local chocolate and candy producer and the clock is a famous meeting place for locals. When you pass this area, you can see people waiting for their friends and dates.
Bastejkalns or Bastion Hill park is exactly what the name suggests – medieval fortification now turned into a lovely park. The park is a great place for an afternoon with a book, sledging during winters and just casual walking through to get to the Freedom Monument and the City Center.
The Riga Free Tour is a great introduction to things beyond Vecrīga (Old Town) – the young and enthusiastic local tour guides want to point out the less noticeable but still interesting everyday life of this city.
3. Things to do in Moscow District (Maskavas Forštate) in Riga

The area got its name due to it being on the way to Moscow – makes sense, I know. It is close to the city center and what once was considered slightly dodgy is seeing a healthy amount of gentrification right now. Most of the area is not the nicest, still, but there are some pretty unique sights here.
The central market by the train station just outside of the Old Town is a great place to try fresh local foods. This is a common place for Rigans to do their weekly shopping and you cannot find produce as fresh as this anywhere else. Just behind the market, you can also find the Spīķeri art area.
Spīķeri is an area behind the train station consisting of old warehouses that have been re-purposed to cultural venues. There is contemporary art, some bars, restaurants. Be sure to take a walk through there to see the works of some young local artists.

Latgalīte flea market is a great place for weird memorabilia hunters – you can find anything here from old tangled wires and broken irons to busts of Stalin and Nazi currency. However, it a huge place, so prepare yourself for digging through a lot of pointless stuff.
The Academy of Sciences or Stalin's Birthday Cake as locals call it was built in 1958. The locals say that the best view of the city is seen from the top of this building simply because that is the only place where you can't see the building itself. The roof terrace is open daily and it is quite interesting.

4. Things to do in Riga City Center (Silent Center)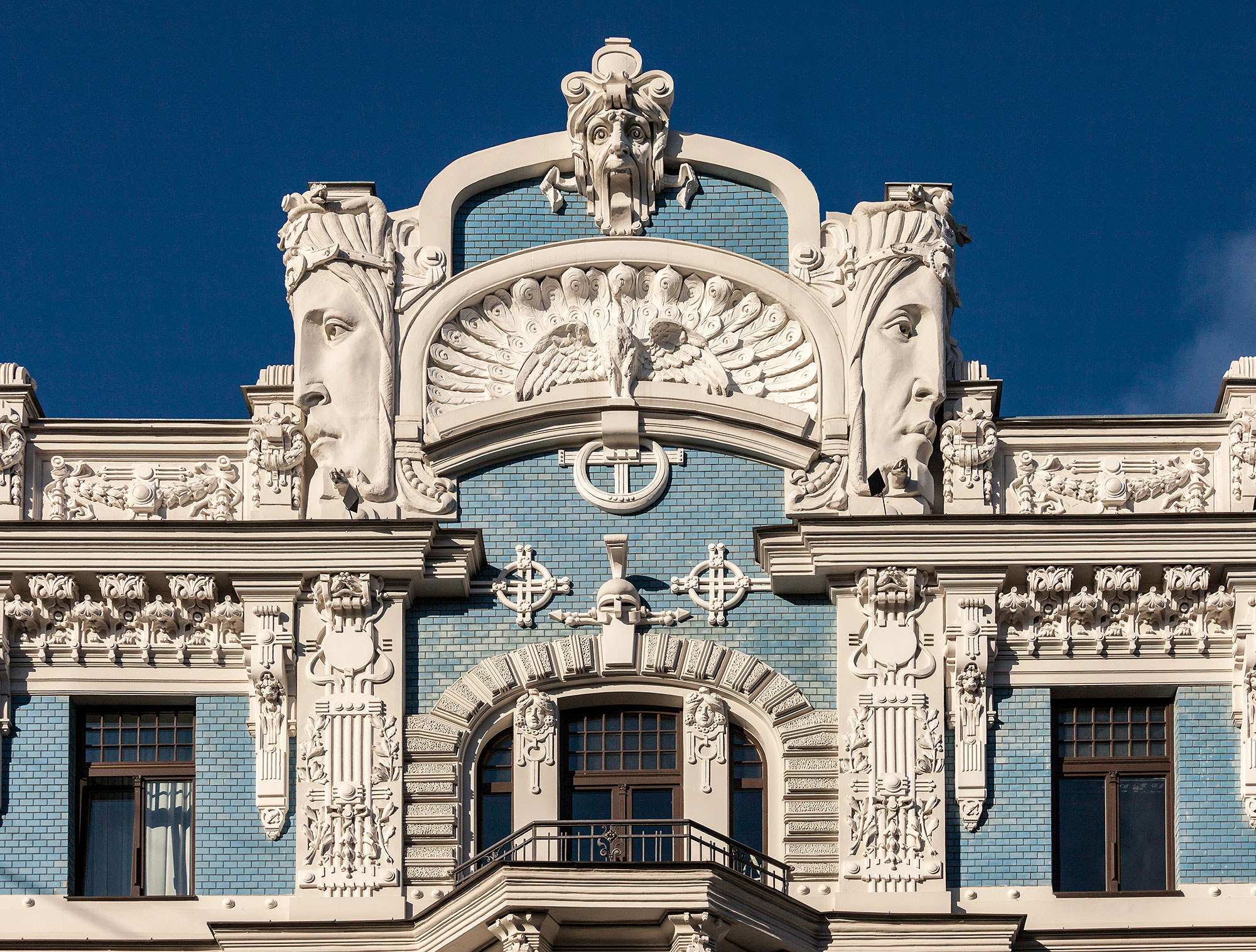 In Riga, the main sights are in the Old Town, but most of the everyday life – restaurants, cafes and bars that locals visit – are in the city center. This area is only a short walk from the Old Town and the Art Nouveau style architecture has shaped this area a lot – the 800 remaining buildings are the biggest complex of such architecture in the world. You should be looking up all of the time when you are in the city center because someone is definitely looking back at you from the facades of the buildings. A lot of the buildings are on Alberta street as well as Elizabetes, Dzirnavu and Antonijas streets. To find out how the buildings used to look like on the inside, head over to the Art Nouveau Museum.
Travel Jam, a tour company ran by young and well-educated locals offers this great overview tour of the art nouveau district in Riga.
State Museum of Art houses the biggest collection of art in Latvia and it is worth visiting just for the building. Well, also for the art – the giant complex has around 32 000 pieces of art mostly by local artists and mostly dating to earlier than the 20th century.

The sky cafe at the top of hotel Radisson Blu grants a superb view along with fairly expensive but tasty foods. Oh, and the elevator that takes you there is made out of glass!

Restaurants and cafes in the City Center
Vieta is a favourite among a lot of locals due to the innovative ways they serve traditional Latvian foods with a modern twist. It is also a more sophisticated yet casual wine place for the evenings.
Galerija Istaba works in many ways – it is at the same time a restaurant, shop and an art gallery. The exhibitions at the gallery change every month. Besides coming here for lunch, this is a great place to find works of local designers.
The family-friendly KID has excellent quality foods with both local and international options available.
Andalūzijas Suns has plenty of room for bigger parties and it is also a good place to see local bands play live. This is a very artsy and casual place with tasty food.
Taka on the Miera Street Republic has a wide selection of craft beers along with board games and a great atmosphere.

Bufete Gauja is a nostalgic trip back to the Soviet times (while skipping the ignoring of human rights and political scrutiny) – this place looks like a Soviet apartment. 
If you can't resist a quick burger during a night out, B-Burger will help you out. Locally produced tasty juicy burgers. This place is open until 2 AM during weekends making it a great snack-stop while bar-hopping.
Bars and clubs in the City Center
Kaņepes Kultūras Centrs is a great place for a chilled out summer night party. People of all likes of life come here to be outside and drink local beer. You can meet both politicians as well as artists and hipsters here. There is a huge lion statue which definitely makes this place look cool. 
Head over to the Miera Ielas Republika and find many innovative local restaurants, cafes and design shops. TAKA for example, which sells mostly vegetarian options, is a really cool place to hang out and get a sandwich or a snack.

Valdemāra arcade is one of the many areas that have been fixed up and re-purposed into art shops and creative spaces. This here used to be a really big brewery, now it is an all-in-one place that sells tasty beers, offers lovely foods and is a place for evening drinks.
ONE ONE is a club hidden in a courtyard of an old factory building. I don't think I need to add more, that sentence indicates hipsters – which indicates a great club.

Berga Bazārs is a twice a month market that sells foods and different crafts. This market is oriented at the locals, meaning good quality foods for reasonable prices. You can also find a lot of local design and fashion items.

Chomsky gets a mention even if just for the name. This bar is a great place for casual cheap drinks. And it is called Chomsky. That is pretty cool.
Leningrad – this place cannot be put in words, you just have to witness it yourself. Cheap good beers along with local accordion players and furniture from the Soviet times. It is weird. That's all I'm going to say about this place. Only for adventure seekers!

5. Things to do a tram or a bus ride away from the Riga Center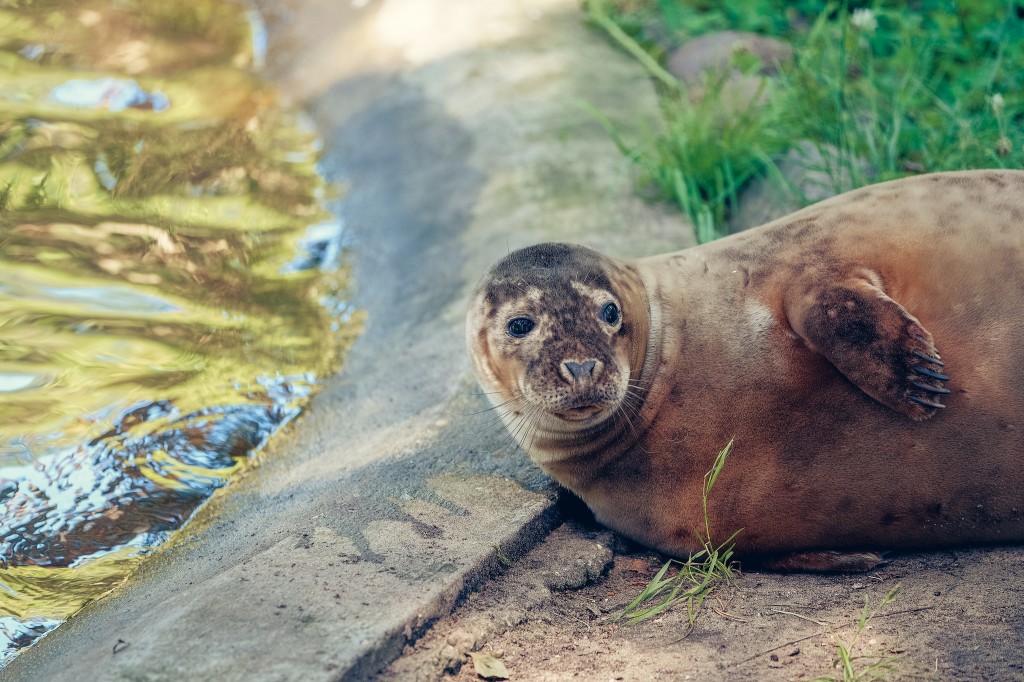 Image credit: Kārlis Dambrāns
Kalnciema Street Market is a local market bringing in all sorts of people from families to hippies to politicians all attending to grab some local food in awesome atmosphere. The markets mostly happen every Saturday during summers. Sometimes there is live music being played, check their website to find out exactly what is going on: http://www.kalnciemaiela.lv/.
The Riga zoo and the nearby Mežaparks are great places to spend an afternoon with children. The park has a lot of fun ways to pass time: playgrounds, a lake and water sports equipment for rent as well as biking and walking paths. The zoo itself is pretty big but keep in mind – it is a tidied up version of what used to be here some years ago. You will still see some cages not looking the greatest next to some new or renovated ones. Nonetheless, it still deserves a visit. The zoo needs funds to make sure all the animals are feeling the best they can, which is why you should go to the zoo. Do it for the giraffes!
The television tower of Riga is the highest television tower of Europe reaching 368 meters and it offers a great view of the city.

6. The best day trips from Riga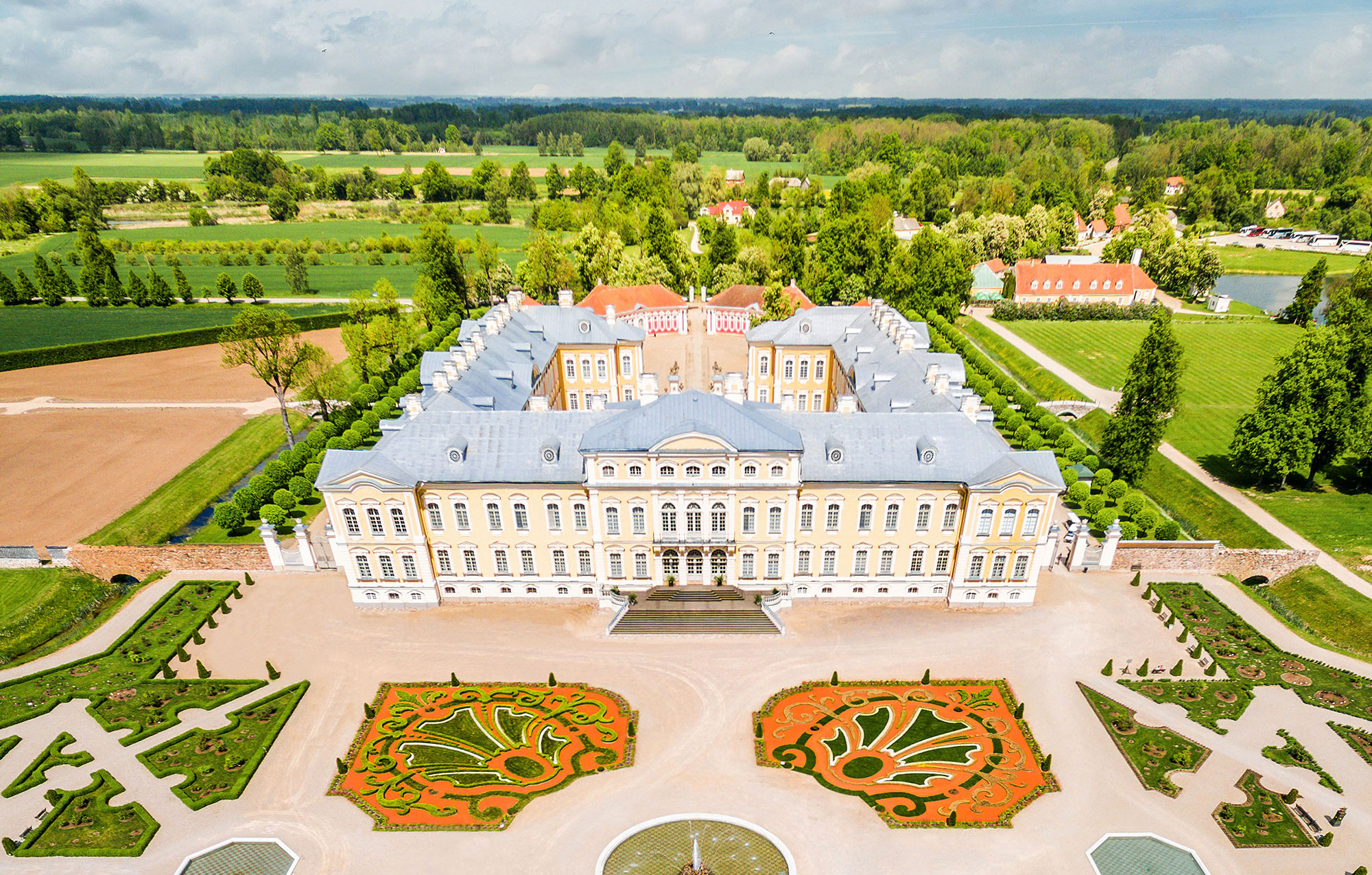 Rundale Palace
The Rundale Palace is known as the Versailles of Latvia. Built in the 18th century, the beautiful baroque castle with the surrounding French-style park is a lovely place to spend a day walking around and marvelling at the architecture and art. The castle and the surrounding gardens are now a museum and also one of the most popular sights to visit outside of Riga. This tour company offers a day trip to Rundale Palace with knowledgeable locals showing you around.
Sigulda town and Turaida Castle
Sigulda is a small town with around 16000 people. The town is a popular place to visit as it is only 50 kilometers away from Riga. This is a good place to visit for a day to see everyday life of smaller towns. Sigulda is known for producing wooden canes and it is a very common souvenir from here and also from Latvia in general. The town celebrates a Town Festival in May when cherry trees blossom. The Turaida Castle nearby Sigulda is one of the most popular places to visit – the castle was established in the 1200s and is now a well-restored example of a medieval castle. The nearby Gutmanis cave is a natural wonder that many people go to see – there are inscriptions in the cave dating back to the 17th century. This picturesque small town is very accessible with public transport, however, for a more fun way of visiting we recommend this tour led by young locals that covers Sigulda, the Turaida castle as well as a local Soviet bob-sled track.
Liepāja coastal town
Liepāja is the third largest city in Latvia. The coastal town has around 80 000 inhabitants and it is a very artsy bohemian area with beautiful architecture. Nearby you can also find the eerie Karosta military prison that was built in the start of the 20th century as a military base and later used as a prison during Soviet times (you can actually have an overnight stay in this prison to have the full prison experience). Rent a car or take a guided tour.
7. Nearby Capitals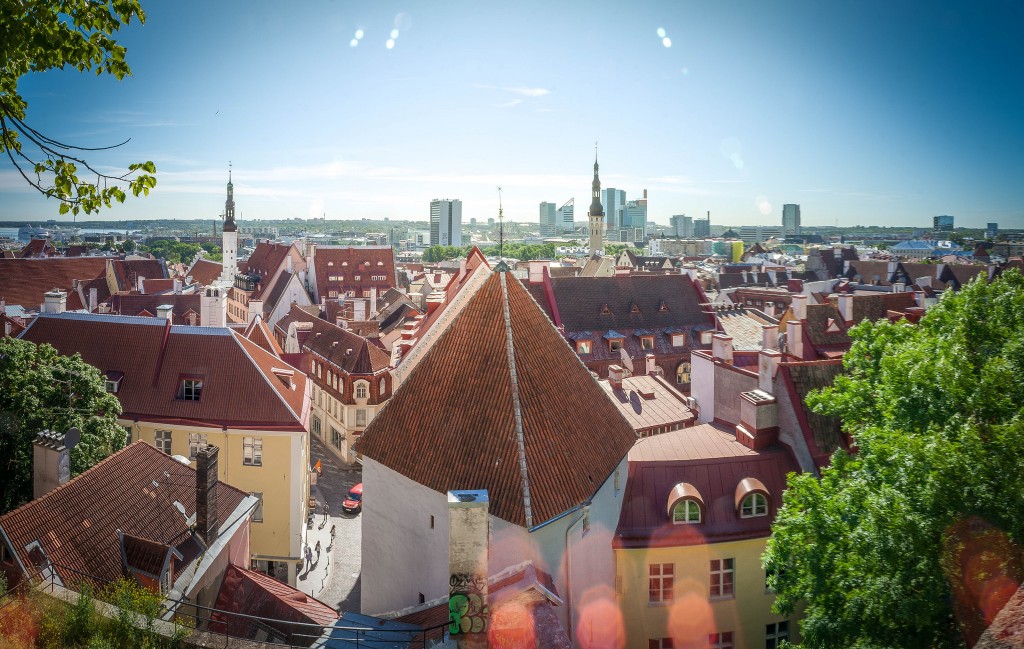 Image credit: Mike Beales
The three Baltic capitals cooperate and sometimes compete and have been doing so for hundreds of years. Their shared history makes the countries rather similar but all of them have their own influences and special traits, too.
Tallinn, Estonia
The northernmost capital of the Baltic area is Tallinn in Estonia. Tallinn is 4,5 hours away. It is a lovely city and it takes you just a few days to get to know it rather well. Tallinn boasts a beautiful Old Town as well as other interesting areas. Estonia is known for beautiful nature and innovativeness in its IT sector. Read our more comprehensive post on what to do in Tallinn here.
To get there take this sightseeing bus to see some of the countryside, towns and villages of Latvia and Estonia along the way.
Vilnius, Lithuania
Vilnius, the capital of Lithuania is about 4 hours away and is also worth visiting. Lithuania has a lot of influence from the Polish-Lithuanian empire times making it slightly different from the other two countries. It is definitely a good idea to visit all of the three Baltic countries to have a good comparison. For things to do in Vilnius check out this travel guide.
This list of things to do in Riga is definitely not a comprehensive overview, but it is surely a great start to planning your trip. If you have any ideas of what should definitely be added let us know in the comments!
Images used under license from Shutterstock.com