Tallinn, the capital of Estonia is a unique mixture of cool Nordic atmosphere and post-Soviet weirdness. Like any city there are must-see sights and only-known-to-locals haunts. This list helps you navigate Tallinn, divided up by its neighbourhoods and what is there to do, see, eat, drink, or buy in each of them. Happy exploring!
Jump fast to your favourite area of Tallinn:
Old Town • Kadriorg • Kalamaja • Telliskivi Creative City • Port Noblessner • Rotermann Quarter • Pirita Beach • Day Trips from Tallinn
1. Tallinn Old Town
The main highlight of Tallinn is of course the Old Town. The Old Town is what makes Tallinn stand out next to Scandinavian capitals – the medieval merchants' houses, guilds, churches and streets are very well preserved and considered a hidden gem of North-Eastern Europe.
Things to see and do in Tallinn Old Town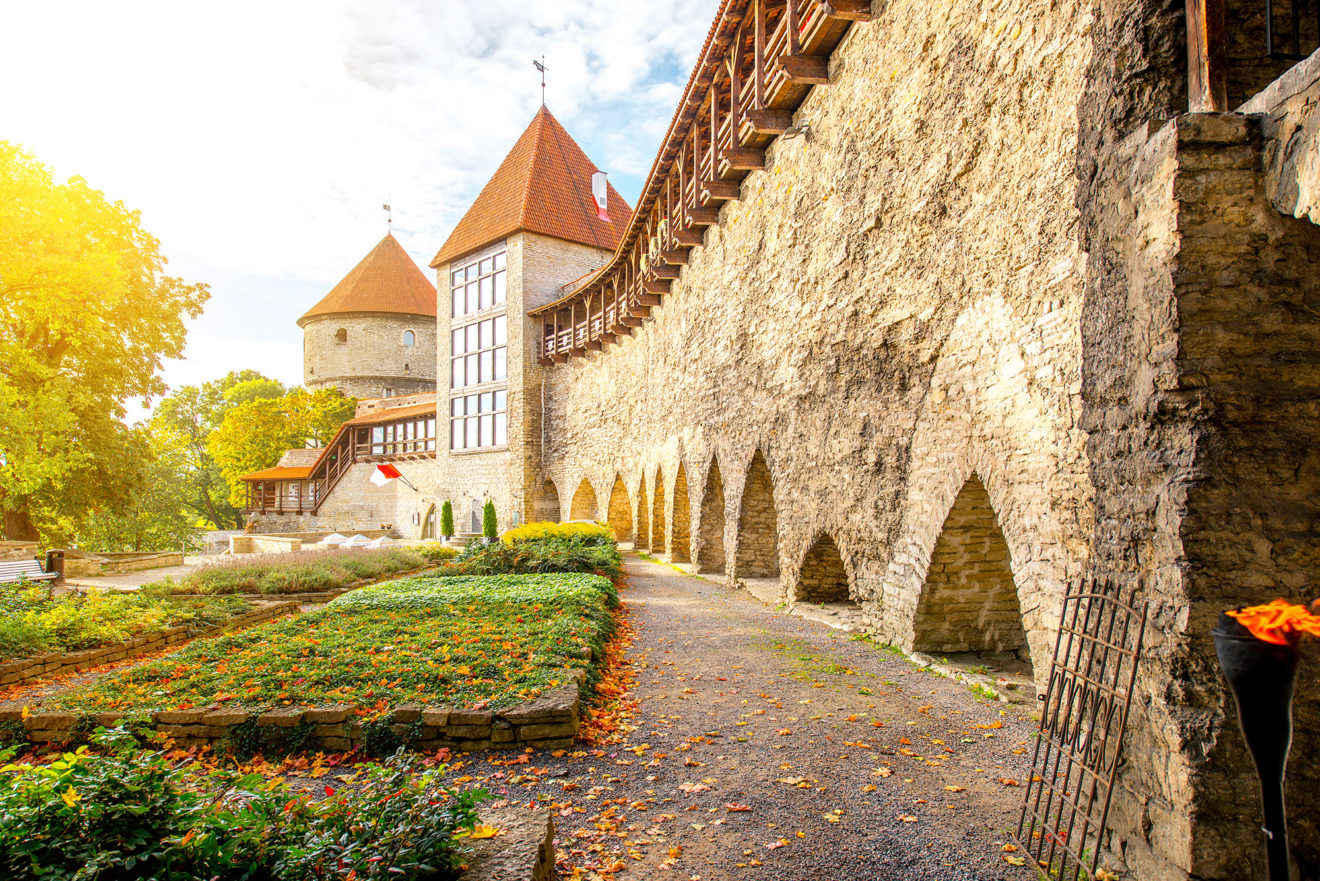 The Old Town hides little view platforms and hidden gems as well as museums, cafes, and restaurants to pass time.
The main streets of the Old Town are Viru street and Pikk street. To get away from the crowds on the main streets, go and explore the city wall on Müürivahe and Laboratooriumi streets. You can also climb on the wall like at the Danish King's garden where the wall gives you beautiful views over the red rooftops of the old houses.
If you like a view and aren't afraid to work for it then climb to the spire of St. Olaf's church on Pikk street for a great view of the city. This is undoubtedly the best place to see the cityscape of Tallinn, but it comes with a cardio exercise of 258 steps and a 3-euro ticket.
Go political on the Toompea hill – see the Parliament building and the Government building alongside many embassies and other institutions. Marvel at the Alexander Nevsky Cathedral and the oldest church of Estonia – the Dome Church. Admire Tallinn from Patkuli and Kohtu viewpoints or the not-so-well-known Pilsticker platform. If you are in Tallinn for more than a day, go to any of these platforms after 5 pm, then the cruise ships have left and with them the masses.
The History Museum of Estonia is a great place to learn about the different eras of Estonian history. If you are not willing to spend a day in a museum, then right next to the History Museum there is a street called Börsi passage – they have written down most of the things to have happened in Estonia right on that street for easy access.
Bastion Passages and Kiek in de Kök museum gives you a unique underground look at Tallinn's development over hundreds of years, focusing on the different defences used throughout the city's history. The underground bastion tunnels and the medieval tower Kiek in de Kök were not built for easy access so be prepared for original steep steps when climbing up and down with your audio-guide.
The Town Hall Pharmacy was first mentioned in writing in 1422, making this one of the oldest continuously working pharmacies in Europe. The pharmacy still sells band aids and aspirin, but it also serves as a museum of medieval medicinal weirdness (things used to be creepy). The museum is both small and for free and it really makes you appreciate modern medicine. Make sure to look through the pharmacy's history book to see the lists of old remedies.
The Puppet Museum lets you learn about the history of puppetry, make your own puppets, and enjoy other fun activities. It's a great place to go to with kids or as an adult. The museum is part of the theatre NUKU that does children's and youth shows, some of them with puppets.
Museum of Occupations slightly out of the Old Town gives a concise overview of the tough history of the small country in the 20th century by mainly focusing on the personal stories of people who lived though the difficult years around the Second World War.
The Art Hall on the border of the Old Town on the Freedom Square is a contemporary art gallery with both local and foreign artists exhibited. There are a lot of galleries in and around the Old Town, you can wonder from the Art Hall to the Draakon Gallery from there to Hobusepea Gallery.
Where to eat and drink in Tallinn Old Town
Traditional Estonian food is simple – potatoes, different types of meat or fish, rye bread. Food was something you needed to survive the winter with. The humble history of Estonian food however does not mean it cannot be made delicious. If there ever was an Estonian rags to riches success story then it is the Estonian cuisine.
Von Krahli Aed is a great place for traditional Estonian food with a modern touch. Aed in Estonian means "The Garden" indicating there is a lot of organic and healthy happening here. This place has made history by being the first restaurant to put anything vegan on the menu next to all the meat and fish that is traditional in Estonia – like they say themselves about the time they started: "Exactly two Estonians had heard of veganism and one of them was working in our kitchen."
Põrgu is a pub that focuses on bizarre and rare Estonian beers you cannot find anywhere else. It is the best place for craft beer fans with a small but delicious choice of foods (big portions!). Põrgu means "Hell" in Estonian and thus it is no surprise that the pub hides deep underground behind a medieval church building. Brave the steep steps going down and struggle up even harder after a few beers.
Vegan Restoran V gets a mention as it is an entirely vegan restaurant which is a rare sight in Estonia. Since 2014 they have been proving to sceptical Estonians that surviving without meat is not only possible but awesome and tasty as well. If you want a table at this small restaurant then book well in advance because this place is popular.
Rataskaevu 16 has the best chocolate cake in Tallinn, possibly Estonia or even the Northern hemisphere. Desserts are not even their main thing! Because the bread! Oh my God, the bread! And it is complementary with every meal. This place is a little too good, so it is usually booked full, drawing in even the locals who otherwise try to avoid the Old Town.
Leib Resto ja Aed serves high quality Estonian food made of locally sourced ingredients with a focus on authentic and seasonal cooking. They have named themselves after the Estonian dark bread. Also, like a true Estonian, it hides away from people in a unassuming little back yard in the Old Town. Finding Leib is like magic.
Frank is mostly a bar but their food is also lovely. The place is pretty much full throughout the weekend, so you do need a bit of luck to get a seat. The barmen take pride in making excellent juleps here! Casual and ducked away from the main tourist streets, Frank is a great place to sit back and enjoy a cocktail.
Pööbel is slightly out of the Old Town but worth finding because it serves tasty authentic Estonian dishes for reasonable prices along with an impressive list of beers from Estonia and abroad. The food is traditional, no fuss, homey, and sometimes so nostalgic that an Estonian might get misty-eyed. When locals get a craving for liver, or herring, or sauerkraut soup then this is where we go.
What to buy in Tallinn Old Town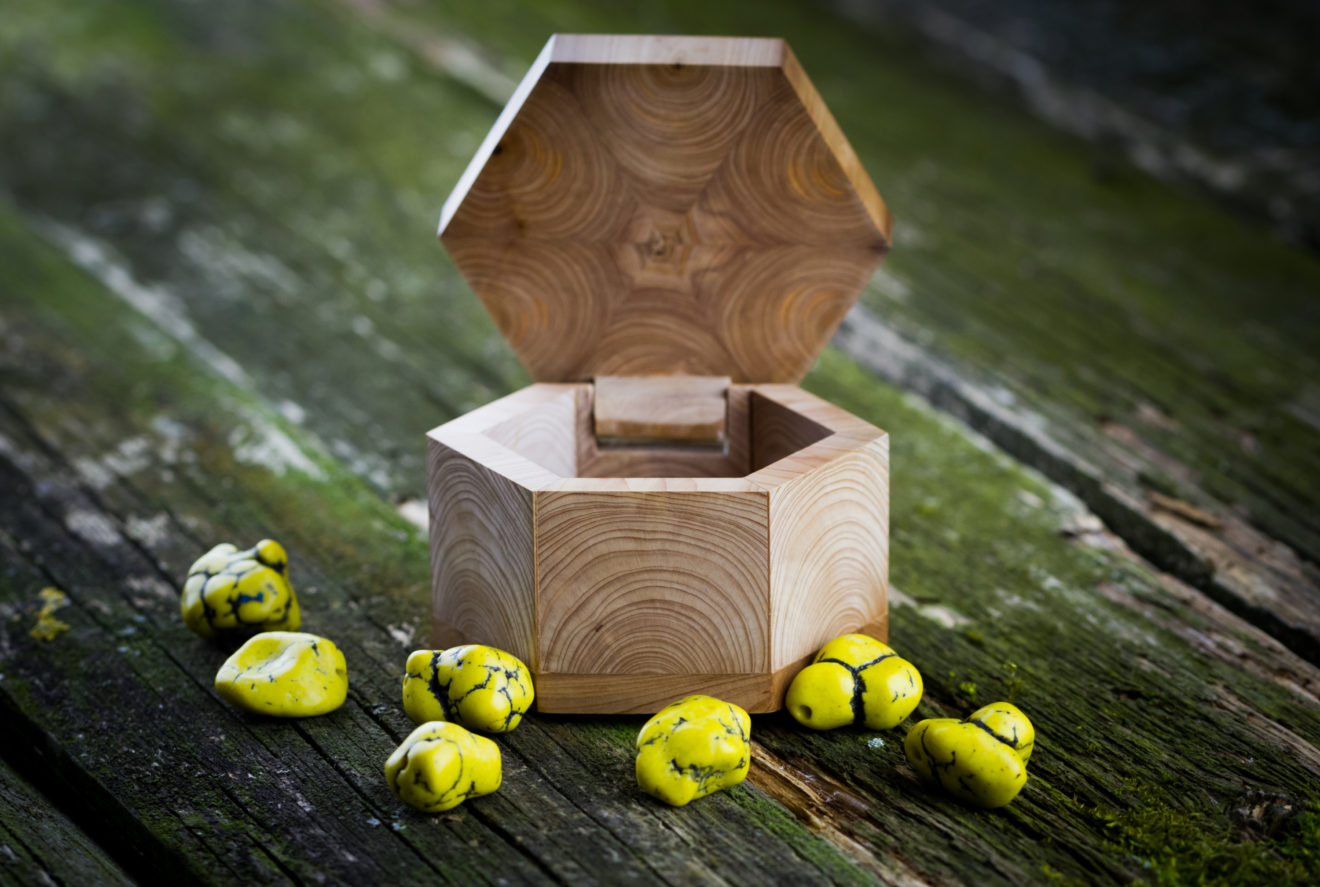 The Old Town is full of shops, boutiques, and flashing souvenir vendors. Most of these places you can skip. If you want something Estonian then avoid the amber, Russian nesting dolls, Vikings, and reindeers on display. Go for locally designed and handmade. Estonian things are practical, simple, and beautiful (and often wood). Read more about the souvenirs here – Top 7: Best Souvenirs to Buy from Tallinn.
See how it's made! Go to the artisan streets like Saint Catherine's Passage, Masters' Courtyard (psst… Pierre Chocolaterie in the courtyard has excellent hot chocolate!), and Lühike Jalg where you can see handicrafts being made by local craftsmen. From blowing glass to painting porcelain, it is great to actually see someone make the memory you will take home with you.
Good quality handicrafts and souvenirs can also be found in Eesti Esindus in Viru street and Eesti Käsitöö on Pikk street.
A great little shop selling a selection of local design is Oma Asi in the small Saiakangi street right off the Town Hall Square. The street is so small there is only a few building on it, so you really can't miss the little red house with the design shop – they have everything from reflectors to cute socks.
Right next to the parliament building in Toompea there is a store called Parliament Shop – you can get flags, books, and other cool things related to Estonia there.
2. Kadriorg district in Tallinn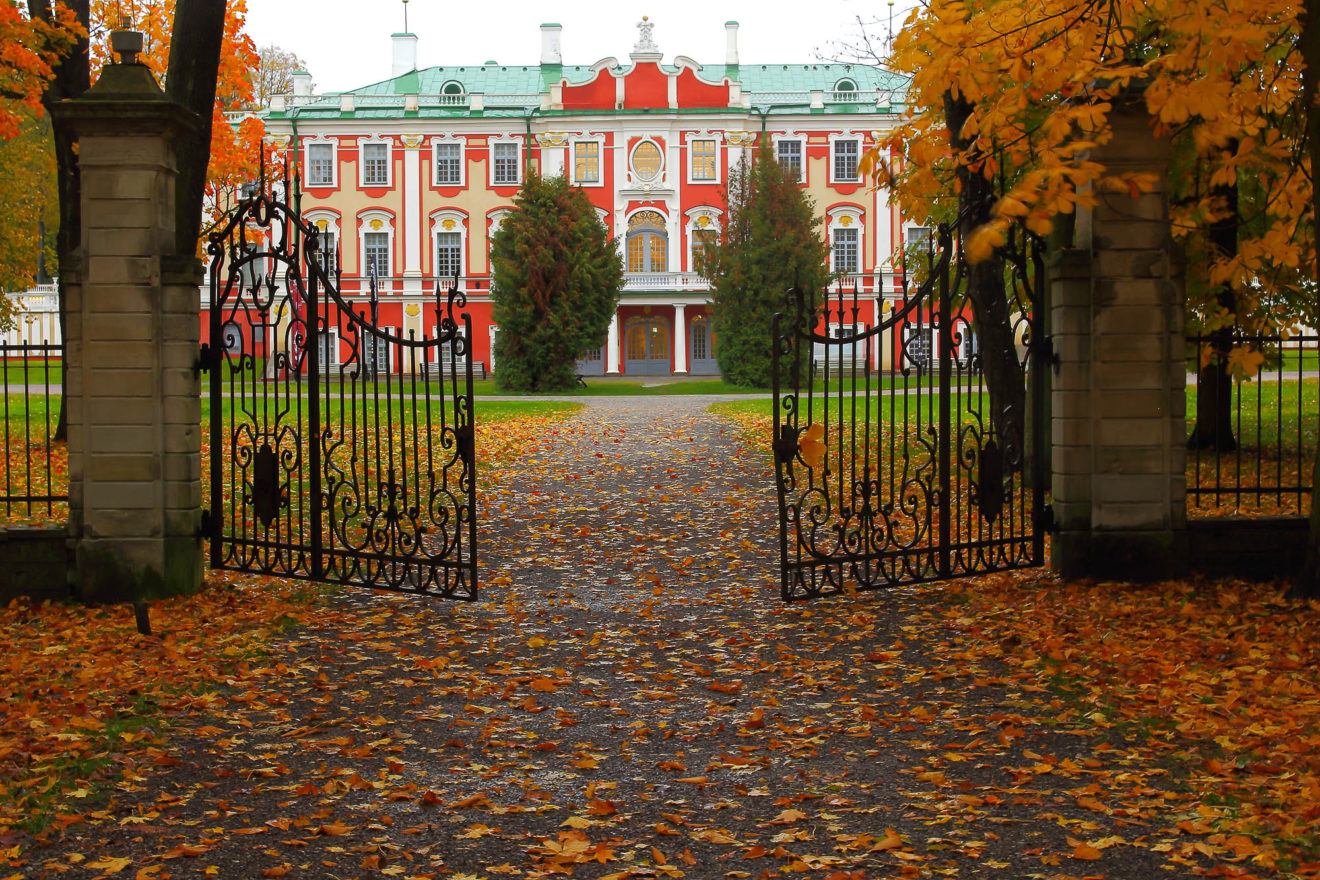 Just out of the Old Town, the Kadriorg area with its greenery and secludedness is a favourite among locals and travellers alike for spending a day at a park or exploring art museums. The park area was purposely built and developed in the 1700s and quickly became a favourite among Russian elite. With industrialization and building railroads all around the Tsarist Russian empire in the end of the 19th century the elite started going to the Black Sea and the locals started coming to this area. Nowadays it is one of the most prestigious areas of the city with many museums as well as the President's Palace and the Song Festival Grounds. For more info about this area, read Best Things to Do in Kadriorg, Tallinn.
Kadriorg park is either a 30-minute walk from the Old Town or ten minutes by tram no 1 or 3 – head towards Kadriorg and get off at the last stop.
Things to see and do in Kadriorg
The Swan Lake at the start of Kadriorg Park is a lovely place for a picnic. On some summer nights, there are outdoor concerts here, too. Swans are not necessarily included with the Swan Lake.
The Kadriorg Palace is a great example of baroque architecture and also serves as a Museum of Foreign Art. Take a walk in the beautiful French-style garden of the palace where local couples often shoot wedding photos. If you go during summer, chances are you will see someone in a wedding dress. The palace is a popular sight with bigger tour groups as well, you can easily escape them by stepping inside the palace. Buy a ticket to see the collection and the beautiful palace on the inside.
The Presidential Palace is just uphill from the Kadriorg palace and seems quite modest with just two guards guarding the door. Check it out, you might see the president! Hint: Just don't step on the stairs, I'm serious, the guards will definitely not like that. Also notice the beehives across the square in front of the building. These are president's personal bees and our president gifts the honey from them to important visitors – cutest thing ever!
KUMU – the Estonian Art Museum has five floors dedicated to different eras of Estonian and foreign art with temporary exhibitions from all over the world. KUMU's building is half blasted into a limestone cliff and seamlessly blends into the park area – a great example of modern architecture in Estonia.
If you are travelling with children in Tallinn then you should absolutely visit the Kadriorg Children's Museum Miamilla. Wondrously this building was built for children in the park back in 1938. Almost everything in the museum is for playing and touching. They also have a no-shoes policy for everyone, adult and child alike, so make sure you have nice socks. Next to the museum is also an awesome playground for free.
The Song Festival Grounds are the heart of Estonian culture. If you have the opportunity, you should come to Tallinn during a national Song Festival – there are around 30 000 people singing traditional Estonian songs in one choir, the event only happens once every five years. The Song Festival Grounds were also a focal point of the Estonian Singing Revolution that happened in the end of the 80s and lead to Estonia's independence from the Soviet Union.
Where to eat in Kadriorg
Katharinenthal on the corner of the Swan Lake in the Kadriorg park is an excellent place for a lunch or a snack while promenading around the park itself. This little place has lovely pastries and makes for a great location to people watch in summer time.
NOP is an eco-friendly shop and cafe with food from both local eco-farms and international options. This neighbourhood favourite tries to keep everything organic, local, and fresh.
Mantel ja Korsten in Kadriorg is an absolute treasure. Channelling Mediterranean vibes in a sleepy looking little green house in Baltic seaside Tallinn – Mantel ja Korsten is where locals love to escape to.
Are you a coffee snob? Because if you are than this is the place for you! Gourmet Coffee in Kadriorg will hit you with the smell of freshly ground coffee beans even before you see the sign. Aside from knowing more about coffee and how to make it than seems possible this place also has a great and reasonably priced menu.
If you are looking for a culinary adventure then try Salt Restaurant. They say this place is intimate, I say it is small (so book a table). But one thing is clear – the food is great! This place is a mix of exotic and local, the menu changes all of the time to the whims of the chef. This might also be one of the most awarded restaurants in Estonia, luckily it doesn't mean they are out of a reasonable price range.
Kadriorg's bakery – Vesivärava Kohvik, on the far side of the neighbourhood is worth the walk. People from all over Tallinn order their cakes and kringels for birthdays from here, or drive over to buy their burger from a little kiosk, and as there is practically nowhere to sit, eat it in the parking lot in their car.
3. Kalamaja district in Tallinn
Kalamaja is trendy, bohemian, artsy and the real estate prices are through the roof. It is a great place to visit as it is only a 10-minute walk from the Old Town. The cute wooden houses of the area look like they have jumped out of a cartoon. Kalamaja is the best place in Tallinn to fill your instagram feed with abandoned buildings and street art.
For more info about the area, read the Best Things to Do in Kalamaja, Tallinn.

Things to see and do in Kalamaja
Wander around in the area to see lovely wooden architecture. The area is still developing so you can find well restored and new buildings just next to old, crumbling, slightly fire-damaged ones. It is quite a contrast. Many of the houses are built not only before the Second World War but also the First World War. These homes were meant for workers who came to Tallinn as industrialisation finally reached here in early 20th century. Now, Kalamaja is home to well-off young families and trendy hipsters.
EKKM – the Contemporary Art Museum of Estonia is not only known for art exhibitions but also for outdoor parties with great music and awesome atmosphere. Right next to it is also the Kultuurikatel – an old power plant become a concert and even venue. There are design fares and street food festivals here – make sure to check out if something is happening while you are in Tallinn.
The rooftop of Linnahall is a popular place to climb up with a bottle of wine and see the sunrise or sunset over the sea and Tallinn. Keep in mind the sun sets around 10-11 pm and comes back up around 4-5 am here in summer. Linnahall is an old Soviet era concert hall, closed now for many years there are hopes of reviewing this building soon. So climb up while you still can!
Seaplane Harbour is a maritime museum with loads of ships, a submarine to climb into and many interactive things to do. Probably one of the best museums in Tallinn, don't be scared off by the size of the building, it only needs to fit a whole submarine inside along with everything else. The museum has also a recently reopened second half in the Old Town – the Fat Margaret Museum, don't miss that either.
Patarei Prison is Estonia's very own Alcatraz. Originally a 19 century sea fortress it became a prison in 2oth century. Used by Estonia, Soviet Union, and the Nazis to say that the Patarei Prison has a dark history is an understatement. The prison opens an exhibition "Communism is Prison" in May 2020. This might be the last time you can see the old and creepy Patarei because in 2019 the complex was finally sold and plans for development are in works.
Opening in 2020 the neighbourhood is going to have it's own museum – the Kalamaja Museum. Close to the Old Town this museum is great first step to learning more about Kalamaja and its locals. Until the doors open the museum has taken over some of the walls and fences of the area by putting up historic photos and telling the stories behind them – just wonder around all over Kalamaja to find them.
Where to eat and drink in Kalamaja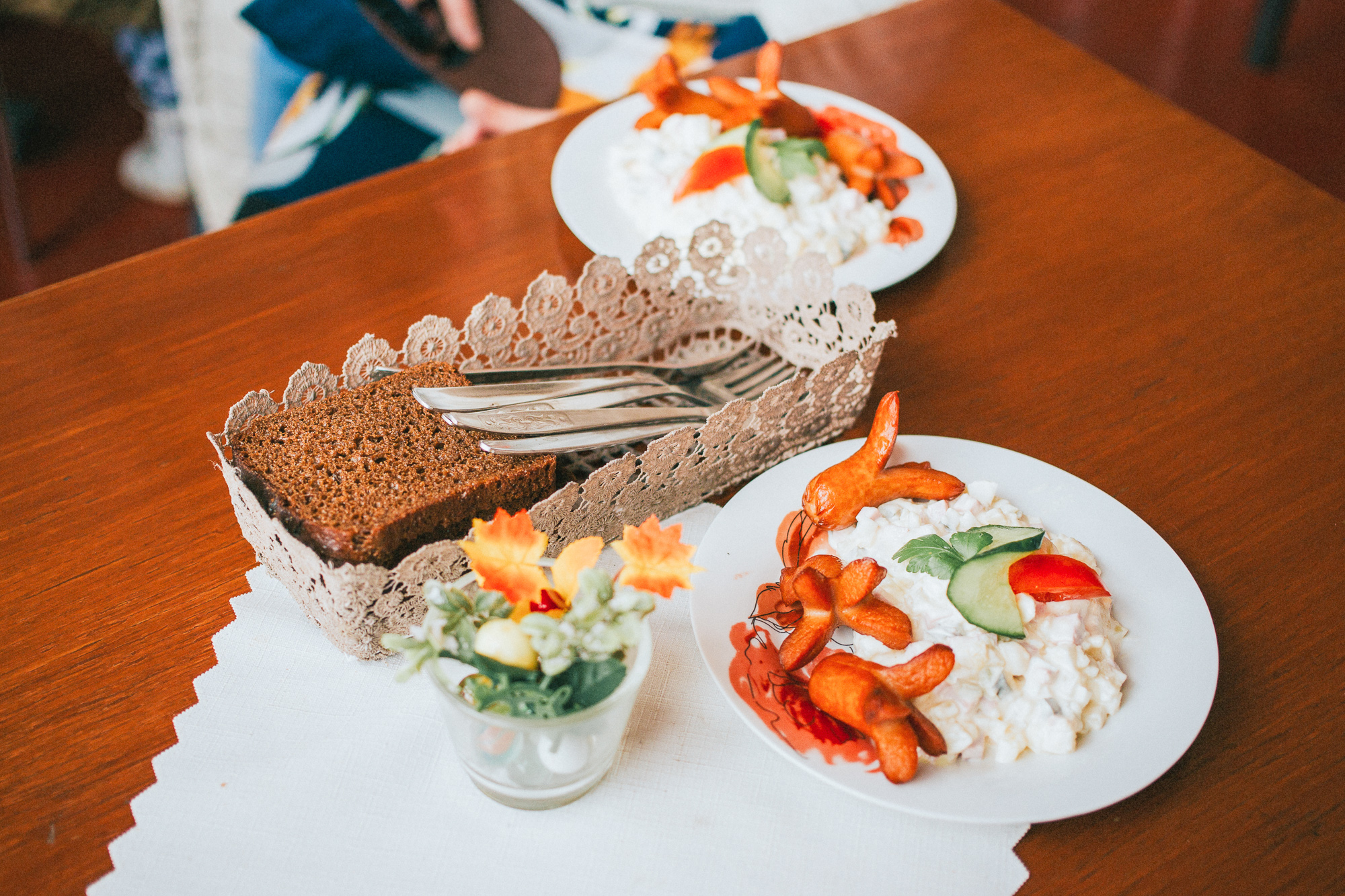 Where there is hipsters, there is also food. Let's start right at the entrance to Kalamaja – the Balti Jaama Turg (Baltic Station Market). It has gone through a refreshing remodelling and has become the gateway to Kalamaja. On its ground floor you find the Food Street that offers some of the best street food in Tallinn and is bursting with different options from authentic Italian to vegan burgers. One floor up and you will find a brewery Humalakoda with a chill vibe and good food as well.
For brave of heart and nostalgic for times when Kalamaja was a little scary and no hipsters were in sight try the Näljane Põder. Old school place with old school food – menu is written on a board with chalk in Estonian and Russian, just point and hope for the best. The food is super cheap as well.
Burger Box is a strange place – the floor is a little sticky, there is barely enough space to turn around, and we keep coming back again and again. Why? Because the burger is just that good. And the kimchi fries are a stroke of brilliance.
Speaking of burgers – Uulits on Soo street is the place to grab one. The burgers are many and all good and big and filling. The place is little off the usual paths in Kalamaja and so mostly reserved for locals who want to have a burger in peace.
TOPS was in Kalamaja before Kalamaja was cool. TOPS will probably be here after Kalamaja has ceased to be cool. TOPS is a no-nonsense bar – a great place with an artsy and a nostalgic vibe.
No neighbourhood is complete without a good bakery. So Kalamaja Pagarikoda fills an ever-important niche. Pastries are great, cakes are wonderful, and the bread is fresh – what more do you want?
For a proper restaurant sit down visit Moon. Moon is hidden away on a very small street and offers locals an amazing place for dinner. Well priced and great cooking – Moon offers the traditional Russian kitchen, this includes probably the best dumplings in Estonia.
What to buy in Kalamaja
Tali is one of the many rising talents of Estonian design – check out their main store near the train station. This place is excellent for slightly eccentric souvenirs and interior design elements.
Balti Jaama Turg – train station market is a great place for Soviet treasure hunters! This place sells the regular fruit and vegetables but also the weird and wonderful old stuff. Since the market was upgraded so was the Soviet stuff – to "Antiques." Follow the signage for "Antiques" on the top floor and find mostly old badges, posters, and toys from USSR.
There is never enough socks. To get more go to SUVA. SUVA is an Estonian sock maker since 1919. They make nostalgic socks, colourful sock, simple socks, etno socks, to name a few. All sock-needs are met here.
All this shopping is thirsty work, so to try some local drinks you can check out Sip a wine and beer shop, or Tiks – a wine shop with a little bar for sampling. There is also Uba ja Humal, a combo of two greatest things in the world – coffee and beer, and you can sit down and have a try of either or both before you buy anything.
4. Telliskivi Creative City in Tallinn
Telliskivi Creative City is located in an old factory area. Before here was bars, restaurants, and galleries there was industry. In Soviet times they made electronics here. Production stopped in 1990s and gates were closed. They reopened for something quite different in 2010. Maybe here is were the hipster-infestation hit Tallinn first? And from Telliskivi it spread to Kalamaja right next to it and the rest was history.
What to do and see in Telliskivi Creative City
Well first, Telliskivi Creative City is probably the best place for people watching in Tallinn. The area is quite small and from a right vantage point everyone will walk by you. Firstly though, you should walk around yourself and admire some of the best street art in Estonia. Telliskivi walls are a gallery bringing together local and foreign artists.
Telliskivi houses often pop-up galleries and exhibitions – keep an eye out for signs pointing you to something new all the time.
Visit the Fotografiska Gallery – world-class photography gallery that exhibits the very best artist from around the world. What's on show changes frequently – there is always something new to see here. The gallery also has a restaurant on the top floor with great food and even a better view – straight at the Old Town over the train tracks.
Erinevate Tubade Klubi (Club of Different Rooms) is a space that anyone can rent for events and many of these events are open to public and international. Check out their calender for what's going on but they have hosted comedy-nights, shown Football World Cup, and ESTonishing Evenings – a English-speaking event-series on various topics about Estonia.
Most of the out-doors things happen in summer, when the weather in Estonia is potentially good enough to survive it. So over the summer look out for Street Food Festival, weekly flee market, and concerts.
Where to eat and drink in Telliskivi Creative City
There is always something new in Telliskivi but some places have survived longer that others. So first and foremost try F-hoone. F-hoone opened when this whole Telliskivi thing seemed like a bad idea and no-one was ever going to come here. This was back in 2010. And boy, were we wrong. F-hoone is backed full most nights. The food is good, there is plenty of options if you are a vegetarian and if you are not, the drink list is long, from local beers to quality wines. F-hoone opens for breakfast, does a lunch-hour special, and carries on until late into the evening – in theory one can spend a whole day here. Maybe you should?
No food, just drinks? Pudel is the place for you. The little beer place features some of the most interesting new stuff in Estonia in their taps. Pudel is a great place to explore the craft beer scene in Tallinn. Should you get hungry, step out and walk up to the food truck permanently parked in front of Pudel.
Around the corner is also the dessert – La Muu Ice Cream. La Muu is all Estonian organic ice cream maker, they have interesting new flavours and well known old classic – both available in their Telliskivi location.
Another great place for a drink is Junimperium distillery's bar. Junimperium makes gin. They make really-really good gin. How do we know that? They have won so many awards from around the world that it sounds a little ridiculous. So if you like gin and you are in Tallinn, then this place is an absolute must-visit.
There are many more places in Telliskivi and near by where to eat and drink. All good and worth trying. Maybe we missed your favourite, let us know in the comments.
What to buy in Telliskivi Creative City
Shopping is made easy in Telliskivi. Ground floors of the two main buildings are filled with little shops, it is called the Telliskivi Shopping Street. There are more shops scattered throughout the Telliskivi area, keep and eye out for them. Also Telliskivi Creative City features many pop-up and temporary shops – so there is something for everyone and you can always find something new and fresh. We'll just point out a few personal favourites.
For Estonian design visit Les Petites. Les Petites carries a wide selection of locally made jewellery, clothing, and home design. They have also a skin and home care shop Les Petites Nature Shop. This place covers all your needs for vegan, organic, eco-friendly produce. The selection is international but they also sell the best Estonia has to offer.
Bookstore Puänt provides a much needed breath of fresh air in Estonian book selling scene. The shop is small, the selection is smart and beautiful. We wish we had this good taste in books.
If you are looking for something cute and well-made for your children then step into Minu Väike Maailm. This shop focuses on children's clothing and toys, locally made and responsibly produced.
For more adult size clothing there are many shops but something different is the Kopli Couture. This place offers vintage clothes, shoes, bags, and jewellery. Kopli Couture is not on the Shopping Street, their location is in another building in Telliskivi Creative City but this only means they have more space for more stuff.
5. Noblessner Port Area in Tallinn
Noblessner Port is probably fastest developing area in Tallinn in 2020. Many places are just opening, new ideas and events are happening all over the place. Keep an eye on this location – this is where Tallinn wants to be going right now. Noblessner was an old ship building yard, and like Telliskivi ten years ago, it was recently falling apart and mostly abandoned. Today Noblessner is completely transformed – modern meets old, sea meets the city.
What to see and do in Noblessner Area
Kai Center is a modern art gallery, but at the same time more than just that. Kai Center welcomes international projects, provides not only gallery space but also movie screening options and conference spaces.
Do you like steam-punk? Or virtual reality and hands-on interactive exhibitions? Who doesn't, right?! Head to PROTO Invention Factory, this is the newest must-see and must-do thing in Tallinn. Combining the enthusiasm for new inventions and discovery from more than a hundred years ago with modern possibilities – PROTO invention factory offers something for all ages. Bring your children with you and have fun!
Looking for a place to dance? Probably the best night club in Tallinn is here – Hall. Keep an eye on their Facebook and join some of the coolest parties in this city.
Where to Eat and Drink in Noblessner Port Area
One of the coolest things in Noblessner is beer. Not just any beer – the flag-ship of craft beer in Estonia – Põhjala Brewery. Põhjala has moved its production to the old welding yard for submarines and opened a tap room above. Not only can you sample some of the most daring and interesting beer in Tallinn, you can also eat some great food in super chill atmosphere.
Staapli 3 Art-Cafe is a place to buy art along with your coffee and cake. Everything on a wall has a price-tag and you can run your bill up to thousands in this place if you are not careful. But why be careful? If you like that painting then take it with you – what better souvenir than art?
From the brilliant minds behind Leib Resto, that we already recommended, comes a hot new place – Lore Bistroo. Lore Bistroo is where you come with your gang, your people, your family, four community and you share the food. Dishes are for sharing, you don't have to sneak a fork-full from someone else's plate if it looks good. Though everything here looks good…
Last but not the least – 180° Experience. 180° is a fine dining experience from Michelin starred chef Matthias Diether. You can choose between six-course tasting menu or a shortened four-course menu, and with the food comes probably the best sea-view in Tallinn. 180° is not cheap but wait until it gets that Michelin star(s) that everyone expects it will have in no time and then we'll talk. Be ahead of the curb and visit before this becomes the most famous place in Estonia.
6. Rotermann Quarter in Tallinn
Rotermann Quarter is an area in the city centre, right next to the Old Town. This place is unique due to its architecture: 19th century factory buildings are being swallowed by contemporary design. The area was an empty industrial eyesore in the 90s and is now being rebuilt into a mixture of old and new – if you are a fan of architecture, you will find this place entrancing!
Where to eat and drink in Rotermann Quarter
First off, there is too many good places in Rotermann Quarter to list them all. This just a selection, but without further ado…
Lets start with breakfast, some say the most important meal of the day, and for it you should head to Carmen Cafe. Finding good breakfast in Tallinn can sometimes be a struggle but Carmen Cafe saves your day by opening at 8 am (10 am on weekends) with fresh coffee and hot food.
The FLAMM Flammkuchen Bar is a great place to meet with friends, share the food and the wine. The place is small and very cozy, you might want to book a table just in case.
For meat lovers (like many Estonians) there is restaurant Pull. Pull means Bull in English, so you guessed it, stakes are on the menu. The signature dish is called the "dirty steak" – cooked right on the charcoal, we challenge you to find a more manly steak in town.
You know a place is hipster when Brewdog Brewery opens its own bar. This world famous craft beer brewery's first bar in the Baltic Countries is right here, look no further.
Live music on most nights and great cocktails every time, step into Urban Bar. Urban Bar's stage features some of the best artist in Estonia for intimate shows and their bar offers some of the best cocktails in Tallinn. The entry might be ticketed, check their Facebook for what is going on.
What to buy in Rotermann Quarter
Kalev is the biggest candy producer in the country and Kalev Chocolate store in Rotermann Quarter has a wide selection of chocolate goodness to bring back home (hint: white chocolate with blueberries! It is so good you will want to come back to Estonia just for this). From chocolate to cheese. Visit Juustukuningad (Cheese Kings) for a wide selection of great cheeses from near and far.
Undoubtedly the best cinnamon buns in town – RØST Bakery & Café. Actually they are here to provide locals with good sourdough breads, cinnamon buns are a side business, but what a tasty business it is.
Fashion is the name of the game in Rotermanni Quarter. There are several cool shops to visit. Step into Pull and Bear or Stradivarius to just name two and not get carried away too much. For fresh Estonian design visit Tallinn Design House.
7. Pirita district in Tallinn
Pirita is the most popular beach area in Tallinn. Even though you might not expect it, the Baltic sea is fairly warm during summer months with temperatures up to 20-25C. So you can actually go swimming! The Pirita beach is the most popular beach of Tallinn with kilometres of white sand. The beach is crowded by Estonian standards but it is still an enjoyable place to go to if you want to have a refreshing swim. To get there take buses no 1A, 8, 34A or 38 from Viru Center to the "Pirita" stop, it is a 20-minute bus ride.
Pirita is also great for cycling. You can rent a bike from CityBike in the Old Town and pedal the little over 3 km to Pirita. There is a great bike path right on the sea side all the way to Pirita beach area and further from there. You can cross the Pirita river and then follow the river through the pine forest up to TV Tower and further if you want.
Things to see and do in Pirita
Other than swimming and sunbathing that is then.
The area was rebuilt for the 1980 Moscow Olympics as Tallinn had the honour of hosting the regatta. Check out what is left of the Olympic village along with the giant concrete Pirita Spa hotel and the Olympic Rings still proudly standing on end of the pier.
The Pirita Convent has seen many different eras during its over-500-year existence. The monastery was destroyed in the 16th century and the ruins were only renovated for the 1980 Moscow Olympics. The ruins of the monastery are now used as a concert venue but you can see it with a ticket as well.
Climb, jump, exercise at the Pirita Adventure Park. The park has six different tracks with ranging difficulties, there are also activities for children. The adventure park is only open during summers.
Further down from the Pirita area you can also find the Television Tower. The structure itself is over 300 meters tall and you can get up to 170 meter level. The TV tower also played a big role in the Estonian Singing Revolution that ended with gaining independence from the Soviet Union. The museum explains what happened here really well. Take buses 34A or 38 from Viru bus terminal or from Pirita to "Teletorn".
On the way to (or back from) Pirita you should make a stop at Maarjamäe Castle Estonian History Museum. This is the best place for an overview of 20th century history in Estonia. The museum was refreshed in 2018 so don't expect anything dusty or outdated here. Also on the same grounds you will find the new Film Museum that covers the history of the silver screen in Estonia.
Close to the museum and unmissable as you pass by it is the Maarjamäe Memorial – unmistakably Soviet and dedicated to soldiers who fought in the Second World War. Right next to it is also an all new memorial, the impactful and imposing Memorial to the Victims of Communism. The walls of the memorial list the names of people who are known to have died in Soviet prison camps in Siberia and who were never laid to rest in Estonia.
Where to eat and drink in Pirita
Kalevi Jahtklubi Resto is a great place right in the yacht harbour of the Pirita river. The menu features several sea food options and in off-season offers superb lunch specials. The place itself is very relaxed, in summer you can lounge outside and with colder weather enjoy the fireplace indoors.
On the way to Pirita you can make a stop at Tuljak. The building dates from 1965 and has been lovingly restored to original glory. The building might be a trip back to Soviet times but the food is modern with a few twists on local classics.
Little further down the beach towards Viimsi you can find a lovely little Buxhöwden Bakery in Viimsi. They have a wide variety of sweet and savoury pastry, go just to have a look. It never stops at a look though….
One of the best restaurants in Tallinn is NOA little further from Pirita. NOA has two sides, a la carte restaurant and NOA Chef's Hall. Choose your side, but book ahead just in case, NOA is very popular with locals. It should also be mentioned that the sea view from NOA is unparalleled.
8. Top day trips from Tallinn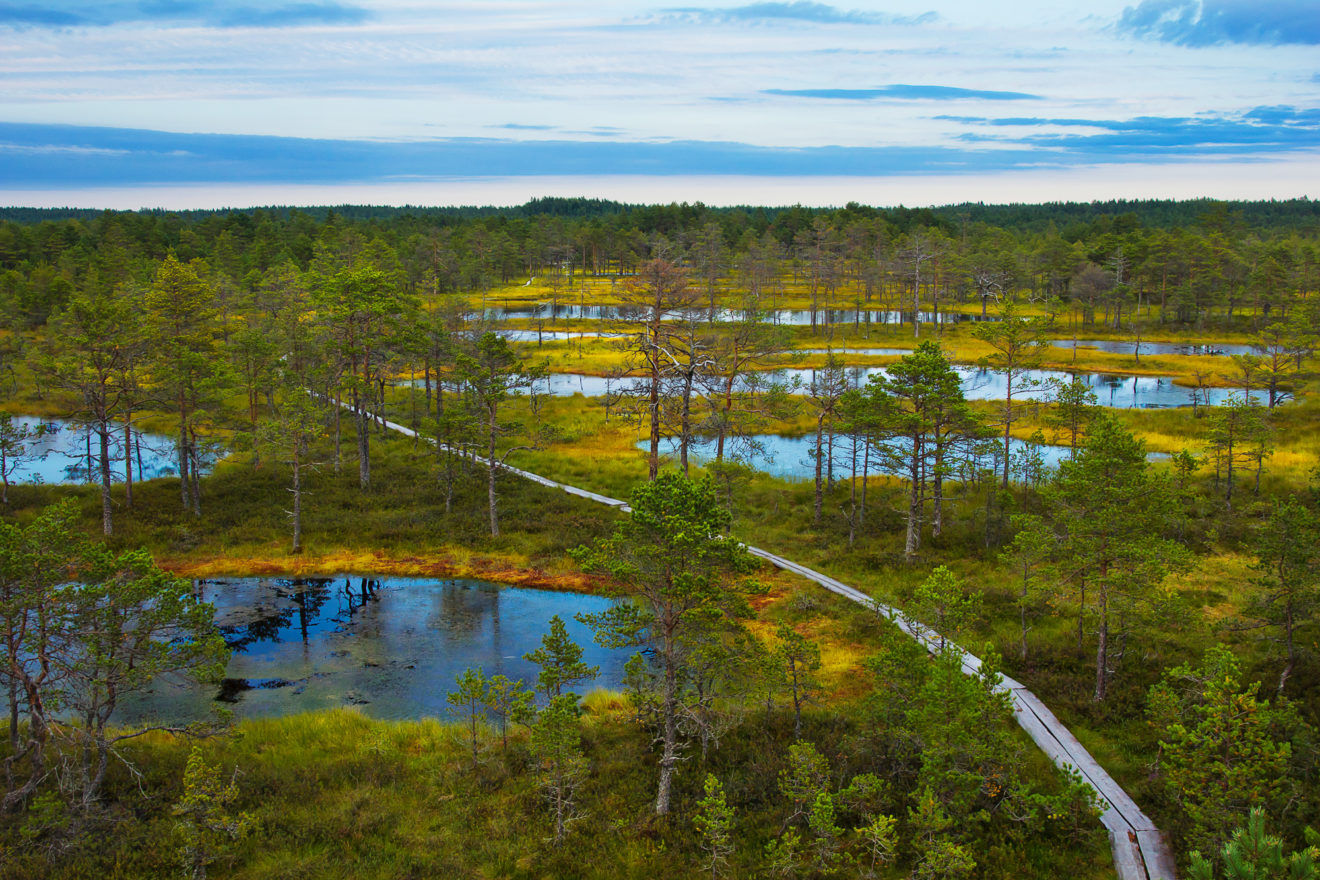 If you are in Tallinn for longer than just one day it is definitely worth spending a day in the countryside to see another side of Estonia. The towns of Tartu, Pärnu, Haapsalu, and Viljandi are worth a visit on their own, but there are also smaller less-known towns and villages all over the country that deserve exploring. Usually people also go to different close-by capitals for a day or two like Helsinki or Riga.
For ideas of day trips from Tallinn, read the Top 6 Best Day Trips From Tallinn.
Lahemaa National Park is the oldest and most popular national park in Estonia with beautiful nature, coastal culture and the like. Time moves at a different pace in the forests and bogs of this area. Getting there is possible with public transport, but it is very difficult – buses run twice a day and keeping in mind the area is a lot larger than Tallinn you can't really see much that way. To get the most out of this park, take a guided tour – the local guides know all the hidden places there and give you a personal, fun and educational overview of the nature, culture and the local way of life in the area while covering the most important sites around the entire park. The salmon lunch itself makes this tour worthwhile.
Estonia is full of Soviet ruins, run-down military bases and former restricted towns. You can find a lot of Soviet stuff in the northeastern part of Estonia, best discovered on this Narva & Eastern Bloc day trip. For something closer by check out the Coastal Cliffs & Soviet Paldiski day trip to see some military bases and a flooded prison quarry. Finding these places on your own is nearly impossible as well… they are military bases – they are meant to be hidden so it is best to let a local expert take you on these small forest roads as they know where to make the correct turns.
This post definitely doesn't cover everything you can do in Tallinn, so if you have any ideas of what else there is to discover, write a comment!