Estonia has a few islands. Actually more than a few. Not too long ago we would have told you that Estonia has 1521 islands. Respectable number that. But in the summer of 2015 we recounted. Found out that we have all together 2222 islands. Aren't satellites great? But let's be honest about this – we count everything that sticks out of water and fits two seagulls on it as an island. Still, the many Estonian islands have their own thing going on, when it comes to culture, history, and nature. Some of our island are easier to get to than others but all of them are worth visiting. Here are ten Estonian islands you should go to listed by size.
1. Saaremaa – the One and Only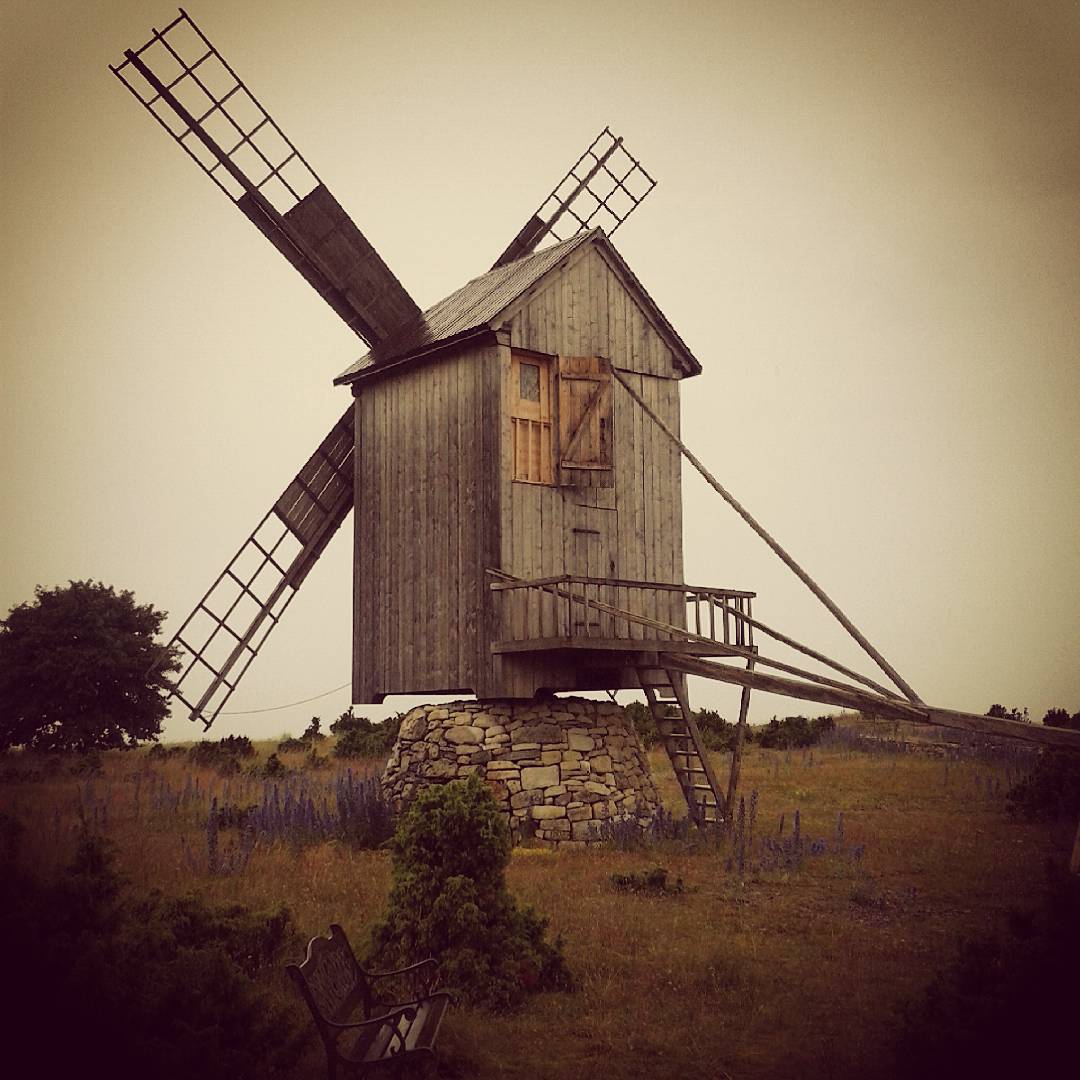 Photo credit: liinetx
Size: 2714 km2, the biggest island
Population: 31 756 permanent inhabitants
Location: West coast of Estonia, Kuressaare (the main town) is 210 km from Tallinn
How to get there: Take a bus from Tallinn (about 4 h); drive to Virtsu port (2 h) + 30 min ferry ride + drive for another hour to get to Kuressaare (about 3 hours 30 minutes all); fly into Kuressaare from Tallinn (25 min + time at airport).
Why go: Saaremaa in translation means 'island land' and that already says something about the place – this is the Estonian island. The history here is very diverse. The island people have always been stubborn and on Saaremaa old grudges die hard. Saaremaa is the only place in Estonia than can claim proper Viking history having been home of pirates of the Baltic sea for a long time. There is also the friendly rivalry with neighbouring island Hiiumaa that will probably never end and nor will the mistrust of the mainland people. But all of this is part of the island's people who are happy to have visitors.
There is much to see and do on Saaremaa, more than can be covered here. Many wars have left their marks here starting from the crusade in 13 century and ending with the two World Wars. To learn more about this most visitors first come to Kuressaare the centre of Saaremaa. Kuressaare has an extremely well preserved 14th century Episcopal castle that is also the history museum. Starting from here you can explore the whole island: see the old way of life by visiting Mihkli's farm museum and island's many windmills; hike in bogs, wild life preserves, and by the seaside; and learn about the many battles at the war museum on Sõrve peninsula.
The best time for visiting Saaremaa is in summer when there are many events going on. And if you're staying for longer than a few days then check out the spas – Saaremaa has more spas than any other place in Estonia.
2. Hiiumaa – Tour around the Lighthouses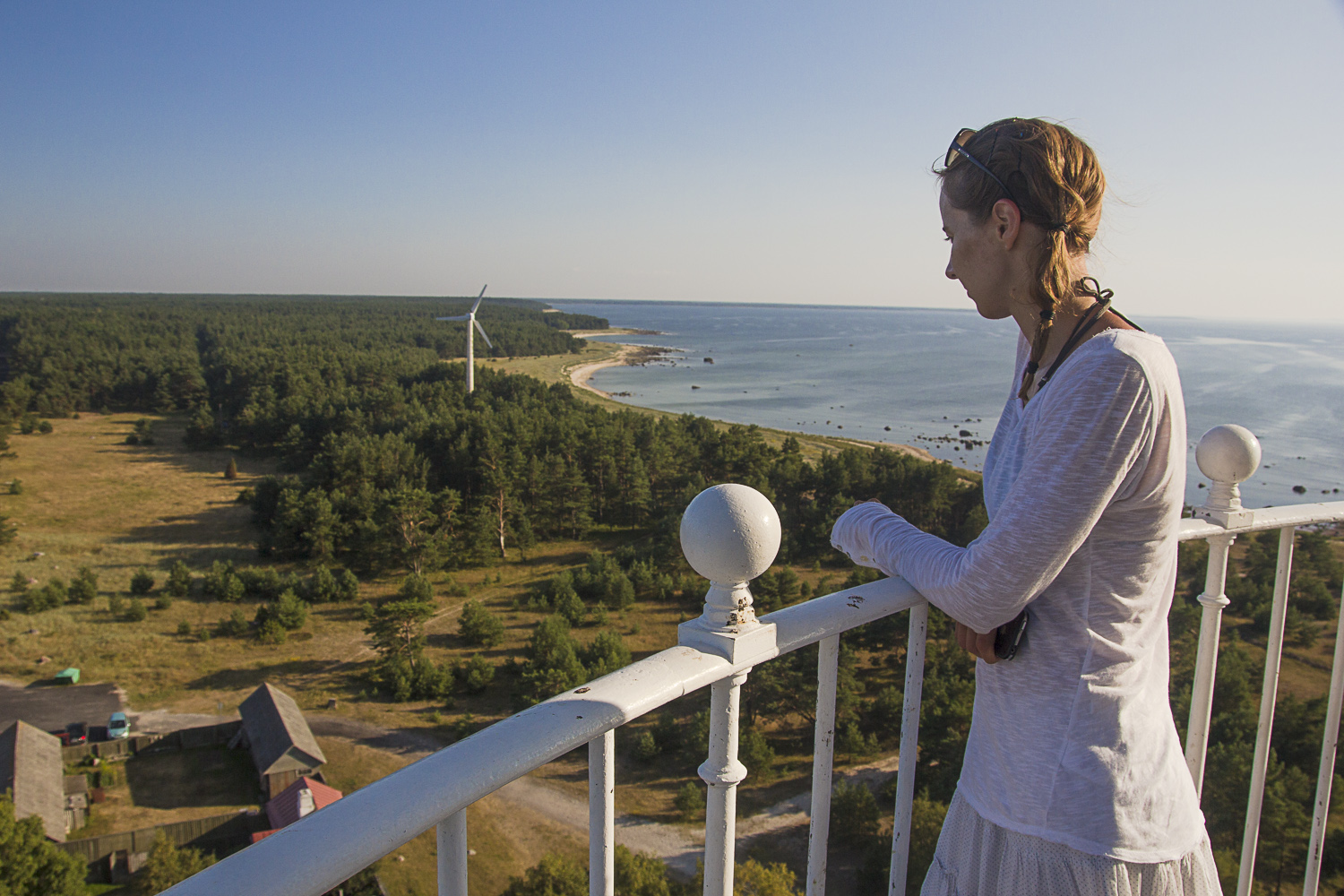 Size: 989 km², second biggest island
Population: 9565 permanent inhabitants
Location: West coast of Estonia, Kärdla is 150 km from Tallinn
How to get there: Take a bus (about 4 h), or drive (also about 4 h) (this includes a ferry ride of about 1 hour and 30 minutes from Rohuküla to Heltermaa), or fly (30 min + time at airport) into Kärdla.
Why go: Hiiumaa offers great variety both in nature and in historical sites. You can do a circle on the island hitting all the must-see places. Hiiumaa has two awesome lighthouses, Tahkuna and Kõpu – you can climb up both of them and enjoy the views they offer. Near Tahkuna, if you know where to look, you can find an underground bunker that gives you a glimpse of the Cold War paranoia in Soviet Union – Hiiumaa was on the Western front of that. On the South side of the island there is Kassari island (officially still an island and it is Estonia's fifth biggest with its 19,3 km²) that is in the process of becoming a peninsula – Hiiumaa like most of the islands is slowly rising from the sea and gaining new land all the time.
Kassari area is very interesting for its unique nature, like the rest of Hiiumaa – much of the island is covered in forest and the locals take great advantage of this in summer and autumn by foraging for berries and mushrooms. In the middle of the island there is a true gem – a desert. Kaibaldi heath (the name of the desert) is actually manmade as during the II World War the forest burnt several times and then the cleared area was used by the Soviet army – the forest retreated and only sand remained. Now, slowly, the forest is creeping back but you can still see this strange place at the heart of the island, you can take our Hiiumaa day trip with one of our awesome guides to see this and all the other places.
3. Muhu – Painted Doors and Peaceful Life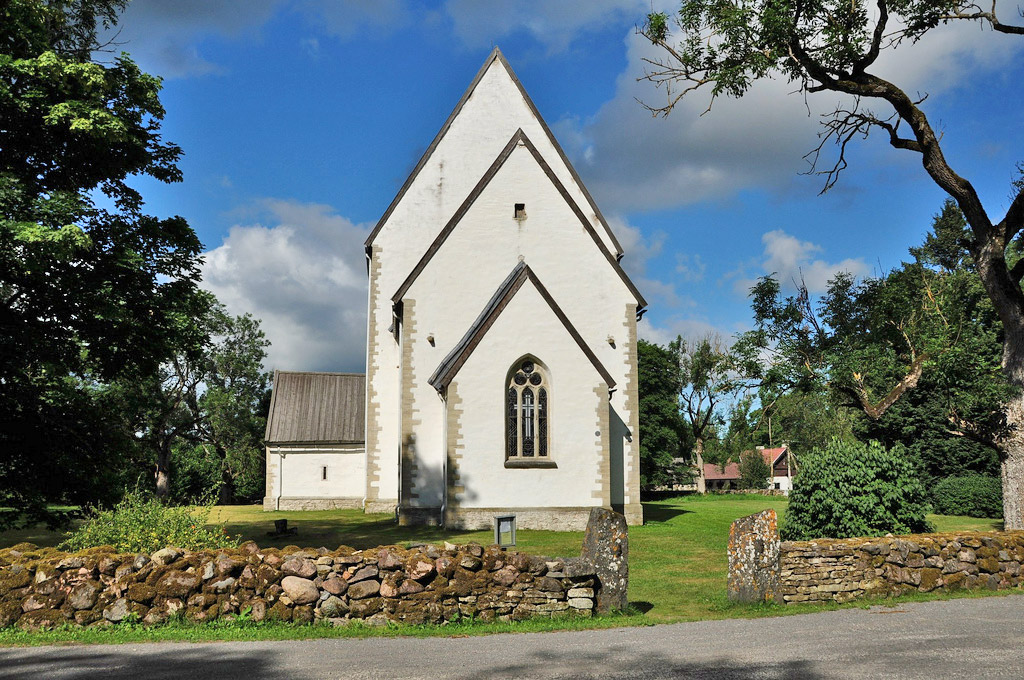 Photo credit: Anu Wintschalek

Size: 198 km2, third biggest island
Population: 1558 permanent inhabitants
Location: West coast of Estonia, 153 km from Tallinn, 65 km from Kuressaare
How to get there: Take a bus  (about 2h 30 min) or drive (about 2h–2h30min) from Tallinn, includes a 30-minute ferry ride from Virtsu to Kuivastu.
Why go: Muhu is almost like a condensed version of all Estonian islands. Here you can find gritty island people with their weird humour and distinct culture from the mainland. Muhu island sometimes gets undeservedly overlooked by people who head straight for Saaremaa. True, to get to Saaremaa you need to cross Muhu, but you should stop on the way, Muhu is more than worth it.
Look out for the painted colourful doors, an old Muhu tradition; stop at Liiva to check out one of Estonia's oldest churches St Catherine and try to find the pagan symbols in the church and on the graveyard's headstones; visit the Koguva village to see how people have lived on the islands for ages – wood houses, reed roofs, and long winding stone fences. Muhu's traditional clothing deserve a mention of their own. They are more colourful then most others in Estonia – the yellow skirts, the flowery shoes and gloves, not to mention the hand stitched flowers themselves. There is something happy about just looking at them.
Muhu is a welcoming island, easy to get to, and one should settle down there for a pint of home beer and some smoked fish. If you want to be fancy (and we do mean super fancy) then on Muhu you can stay at Pädaste manor – one of the most luxurious hotels in Estonia with the countries best restaurant Alexander that serves the innovative Nordic Island's Cuisine.
4. Vormsi – Home of the Coastal Swedes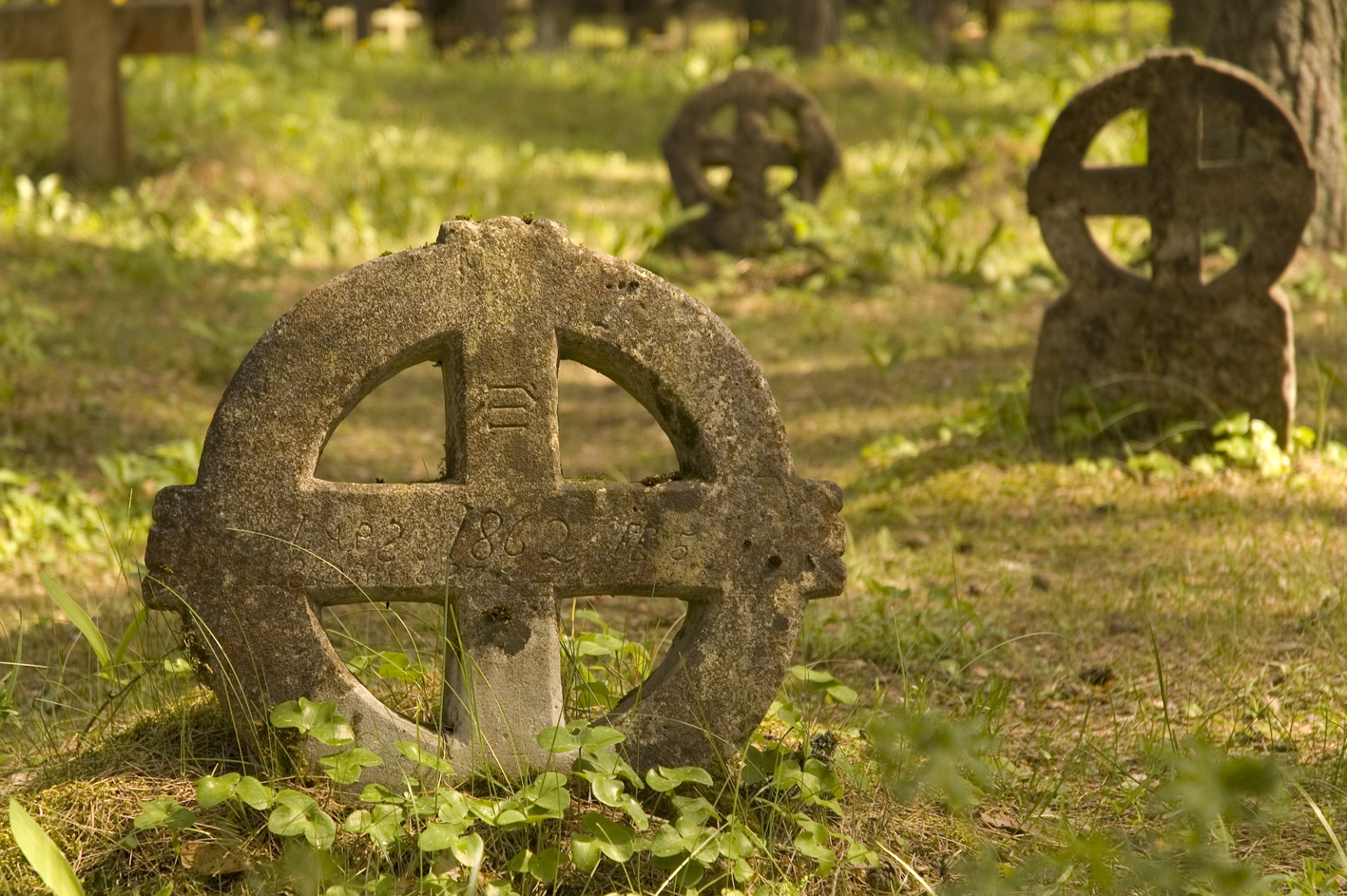 Photo credit: Kaimar Karu
Size: 93 km2, fourth biggest island
Population: 415 permanent inhabitants
Location: West coast of Estonia, 123 km from Tallinn
How to get there: drive or take a bus from Tallinn to Rohuküla port (1h 30min from Tallinn), ferry across to Vormsi (ferry takes about an hour).
Why go: You might not have known this but Estonia used to have a quite substantial Swedish minority. These people who settled on the West coast of Estonia and on many islands came during 13th–14th century from Southern Finland and spoke Swedish, they were called the coastal Swedes.
Vormsi island was almost entirely Swedish speaking until World War II and then in 1943 during the Nazi occupation the coastal Swedes were forced to return to Sweden (after hundreds of years of living overseas). Vormsi was almost completely empty after the war and became a closed off island during the Soviet occupation. Most islands were treated as a closed border area and to go to any of them you needed a special permit or an invitation from a local.
Today Vormsi is very proud of its heritage. Place names are still old Swedish names and you can learn much about the coastal Swedes on the island. Also, while there, you should visit the 13th century church and its yard where there are Celtic crosses – unique for Estonia; and the abandoned Russian orthodox church. You can rent a car or a bike on the island for getting around and exploring the rich heritage of the island.
5. Naissaar – Here be Mines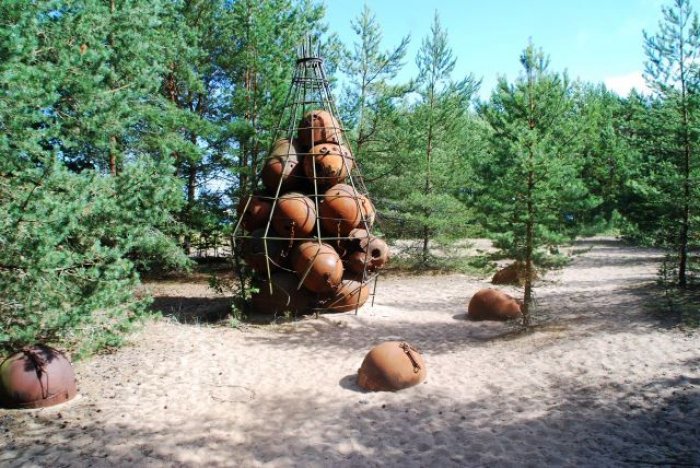 Photo credit: Monica Naissaare puhkusekorraldaja 
Size: 18,6 km2, sixth biggest island
Population: 3 permanent inhabitants
Location: 12 km from Tallinn
How to get there: from May to September there is a regular boat connection on weekends from Kalasadam in Tallinn, any other time of the year you need to rent a private boat.
Why go: Naissaare's name means "Women's Island" – the story goes that in the 11th century a monk from Bremen came to the island and found only women living there (he named the place Terra Feminarum). The men were probably off fishing or hunting but the name stuck ever since. These days you will not find only women on the island, in fact you will be hard pressed to find anyone, there're only three people living there year around. So you are not visiting Naissaare for the company but instead for the rich military history and beautiful nature.
Naissaare is very close to Tallinn and thus over the years it has been used to protect Tallinn or to threaten it. During the Crimean War (1853–1856) Brits and French occupied it. Before the First World War Nicholas II the Russian tsar created a massive artillery defence battery, ruins of which can be visited (at your own risk, naturally). During Soviet time the island was closed off, being a sea mine base. Shells of those mines that were built and warehoused on Naissaare can still be found rusting away between the pines. 85% of the island is covered in a thick forest, Naissaare's forest were first taken under royal protection in 1297 by the Danish king Erik IV and are now a state wilderness preserve. So Naissaare is a prime location for few long historic hikes.
6. Kihnu – Women Rule the World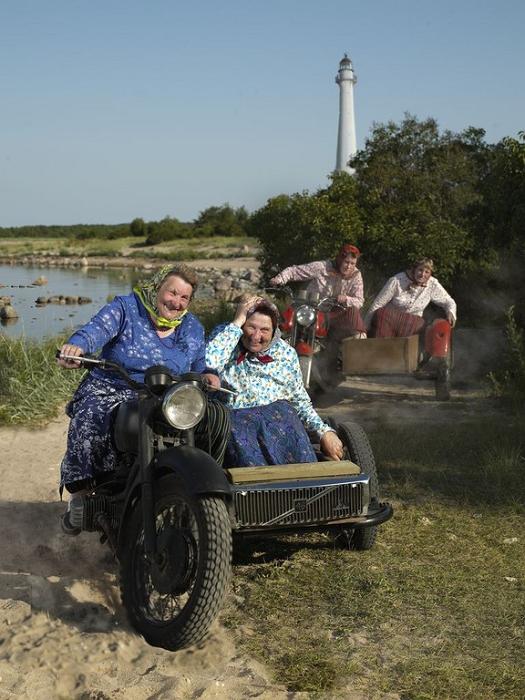 Photo credit: VisitEstonia
Size: 16,4 km², seventh biggest island
Population: 490 permanent inhabitants
Location: Southwest coast of Estonia, 178 km from Tallinn, 44 km from Pärnu
How to get there: Drive down from Tallinn to Munalaiu port (about 2 hours and 30 minutes) and take the ferry across to Kihnu (about 1 hour)
Why go: On the islands of Estonia women are often the workers and the ones who carry the culture. There is a saying in Estonia "Tough island woman" and nowhere is this more true than on Kihnu. Men went off to fish, to hunt seals, or to work on mainland and one never knew if they were coming back. Women stayed on the island and worked – doing all the farm work, fishing when needed, and making the handicraft. On Kihnu women have carried the traditions for centuries and they lead the community to this day. Kihnu's cultural space has been on UNESCO's List of the Intangible Cultural Heritage of Humanity since 2003.
If you want to experience Kihnu you should visit during an event or a holiday when music is to be had – because the islands folk singing is truly special. Kihnu's folk clothes are worn daily even now and are brightly coloured and striped, and all home made of course. The handicraft is worth talking about, especially the young women's tradition of making it together at special gatherings called 'ülalistmine' where girls would gather together to knit or do other handicrafts, the young men would come as well to watch them work and try to disturb them by playing music and singing, girls resisted by working hard.
7. Väike and Suur Pakri – Target Practice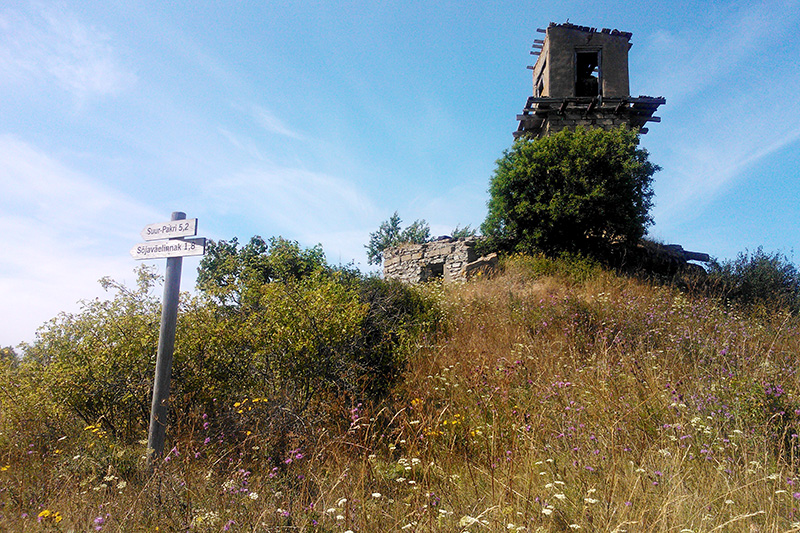 Photo credit: pakrisaared.ee
Size: Väike Pakri (12,9 km²), Suur Pakri (11,6 km²), eighth and ninth biggest islands in Estonia
Population: none
Location: Northwest coast of Estonia, about 60 km from Tallinn
How to get there: Drive to Kurkse port (1 hour), rent a boat called Arabella (max 11 people) for 200 € and voila.
Why go: Suur and Väike Pakri are twin islands with a very interesting history. Ironically Väike Pakri (Small Pakri) is bigger than Suur Pakri (Big Pakri) – whoever named the islands misjudged them by just a little. Technically both island are part of Paldiski city on the mainland but no one lives here, no one but cows that is. The islands are these days home to few hundred cows who are quite wary of strangers when they see them. Pakri islands weren't always empty. Before World War II over 400 coastal Swedes lived here, but during 1940s they were forced to leave and islands were abandoned.
During Soviet occupation these two islands had a strange faith – they were used as target practice. Soviet army would relentlessly bomb the islands testing out fighter planes' maneuvers and various types of bombs. Some say that they tested rockets that could have been fitted to carry nuclear and biological warheads. People who lived in Paldiski and nearby the coast could see this happening often and no one dared to go on the islands for the fear of unexploded bombs littering the ground. Today the islands are safe to visit – they have been disarmed of bombs. You can still see craters though where bigger bombs must have fallen. The islands are a wild life preserve and people mostly go there to have a long hike, enjoy the quiet, and startle a few cows.
8. Ruhnu – Bear and the Maiden Fair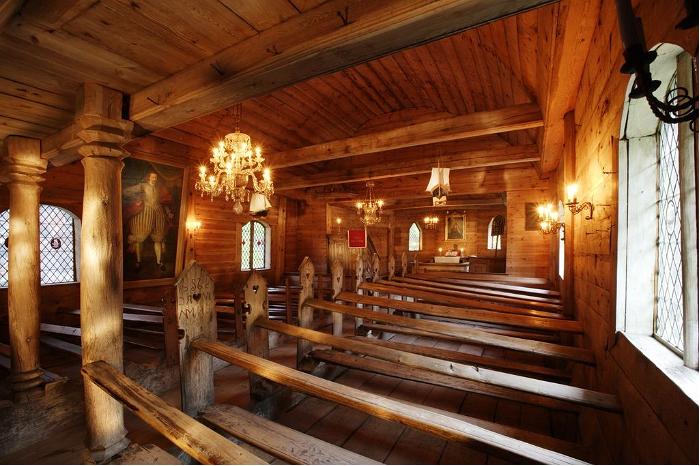 Photo credit: PuhkaEestis
Size: 11,4 km², tenth biggest island
Population: 151 permanent inhabitants
Location: Southwest coast of Estonia, 225 km from Tallinn, 96 km from Pärnu and Riga.
How to get there: You can fly to Ruhnu from Kuressaare and Pärnu, in summer there is also a boat connection with Kuressaare and Pärnu.
Why go: Ruhnu is the furthest island in Estonia you can go to. Ruhnu is closer to Latvian than it is to Estonian mainland (Latvian coast is 37 km away). Yet historically most of the people who lived on the island were Swedes. In 1920 Latvia was interested in claiming Ruhnu as its own, it would have been Latvia's only island. Estonia couldn't let that happen and demanded the island to itself (clearly Latvia had no experience with islands).
Ruhnu is the kind of a place where nothing much happens, life is quiet and steady. The biggest sensation of recent times was when in 2006 a brown bear floated to Ruhnu from Latvia. Since islanders were worried that the bear would attack people professional hunters came to catch the animal and take it back to the mainland. The bear managed to avoid capture and disappeared. Year after this Latvia gifted Ruhnu with a bear again, only this time it was out of chocolate.
Here's another fun fact about Ruhnu – in 1937 there was a beauty contest on the island organised by steamboat Kalevipoeg's crew. They chose Elizabet Swan as the winner. Clearly the Pirates of the Caribbean was based on a true story! But aside from fun stories Ruhnu also has Estonia's oldest wooden building – St Magdalena's church from 17th century that is certainly worth visiting and a very cool lighthouse from 1877 that was designed in France by Gustave Eiffel himself. Not bad for a little island.
9. Prangli – Hunting for Seals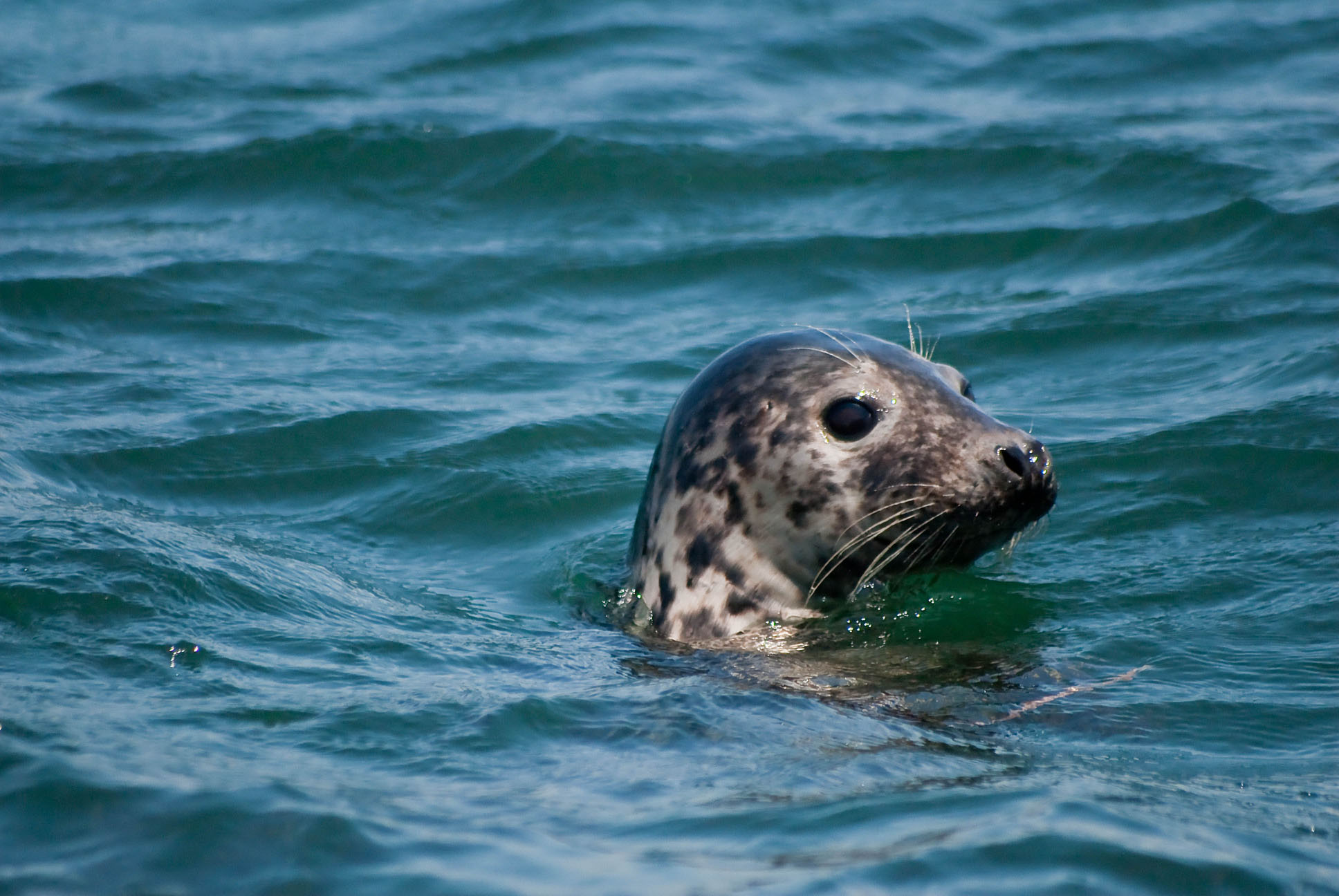 Photo credit: Allison Richards
Size: 6,4 km², fourteenth biggest island
Population: about a 100 inhabitants
Location: North coast of Estonia
How to get there: 30 minute drive from Tallinn to Leppneeme port + 1 hour ferry to the island
Why go: Prangli has about a hundred permanent inhabitants thus they have their own school, doctor, and shop – all the basics. It's an idyllic little island with a quiet life, worth a visit just to walk around and take it slow. But this is not the primary reason people come to this island. Prangli offers an unique experience – seal watching.
For centuries seal hunting was vital source of livelihood for islanders and people in the coastal villages but as seals became endangered in 20th century hunting them became illegal for a while. These days limited hunting of grey seals is allowed in Estonia but bloodless hunt is the more popular way. Seals are lured to the surface with classical music and as they bob their heads to the tune you can snap pictures of the clever creatures. To find out about various methods of catching seals and the history of Prangli you can visit the island's museum. Also on Prangli there is a cute little restaurant called RootSu Saare-resto open only during summer time.
10. Aegna – Tallinn's Only Island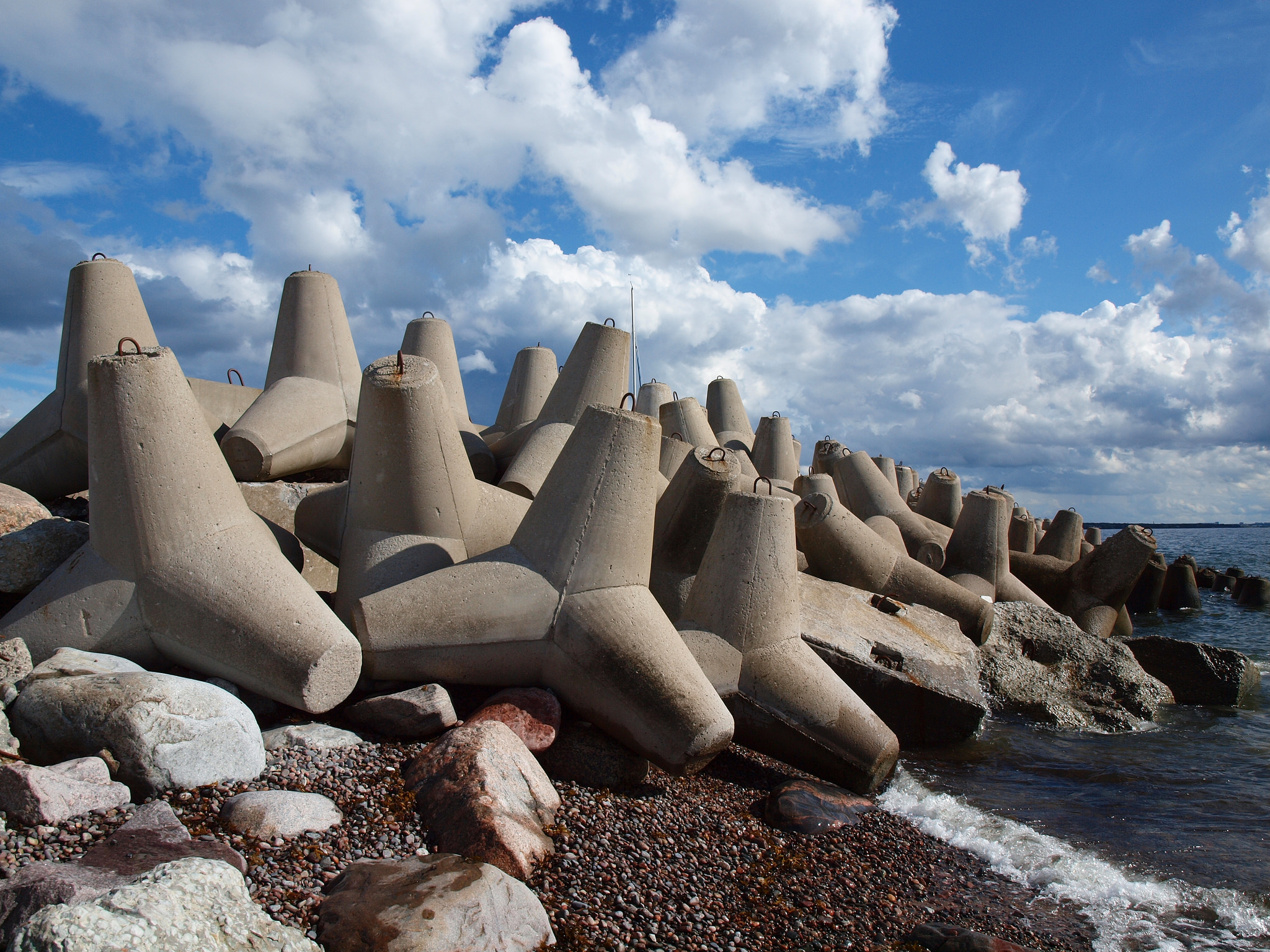 Photo credit: Anita

Size: 2,9 km², seventeenth biggest island.
Population: 2 permanent inhabitants
Location: North coast of Estonia, 14 km from Tallinn
How to get there: Take a boat from Kalasadam in Tallinn (about an hour long trip) from May until October.
Why go: Aegna might be the smallest island on our list but it has a very interesting history. Aegna, much like Naissaare, is very close to Tallinn. In fact Aegna technically is Tallinn, as it's officially part of the city. In the beginning of the 20th century Russian Empire planned and built large coastal fortification on Aegna – a part of a huge fortification plan named Peter the Great's sea fortress. Tsarist Russia, Estonian Republic, and Soviet Union all planned and built fortifications on the island, it all went on until early 50s. By 1960 it was decided that the island would not be used for military purposes (yes, just like that) and in 1961 civilians were allowed back on Aegna.
Various military related sights are all abandoned now, there is an officer's clubhouse and casino with window's bashed in, the huge base of an artillery cannon rusting slowly, and sea fortress' ammunition laboratory rotting away. But you can also find on Aegna a piece of ancient Estonia – there is a stone labyrinth. It's apparently very hard to accurately date the labyrinth but it is estimated to be created sometime between 12th and 16th century by coastal Swedes. You can walk through the labyrinth, it's not very big. Aegna is a cool place to go to in summer when you are bored with Tallinn but not inclined to go far.
Cover photo credit: Anita 
Have you been to any of these islands? Which island is your favourite one? Let us know in the comments!