Estonia is a nation of 1,3 million people, so therefore one might think that finding any amount of world-renowned individuals from such a small crowd can be a pretty difficult task. Well, think again. Throughout the years Estonia has produced a great number of people, who have managed to stand out and put their country on the map. What follows is a list of 5 people (kind of) from Estonia you should know about.
1. Toomas Hendrik Ilves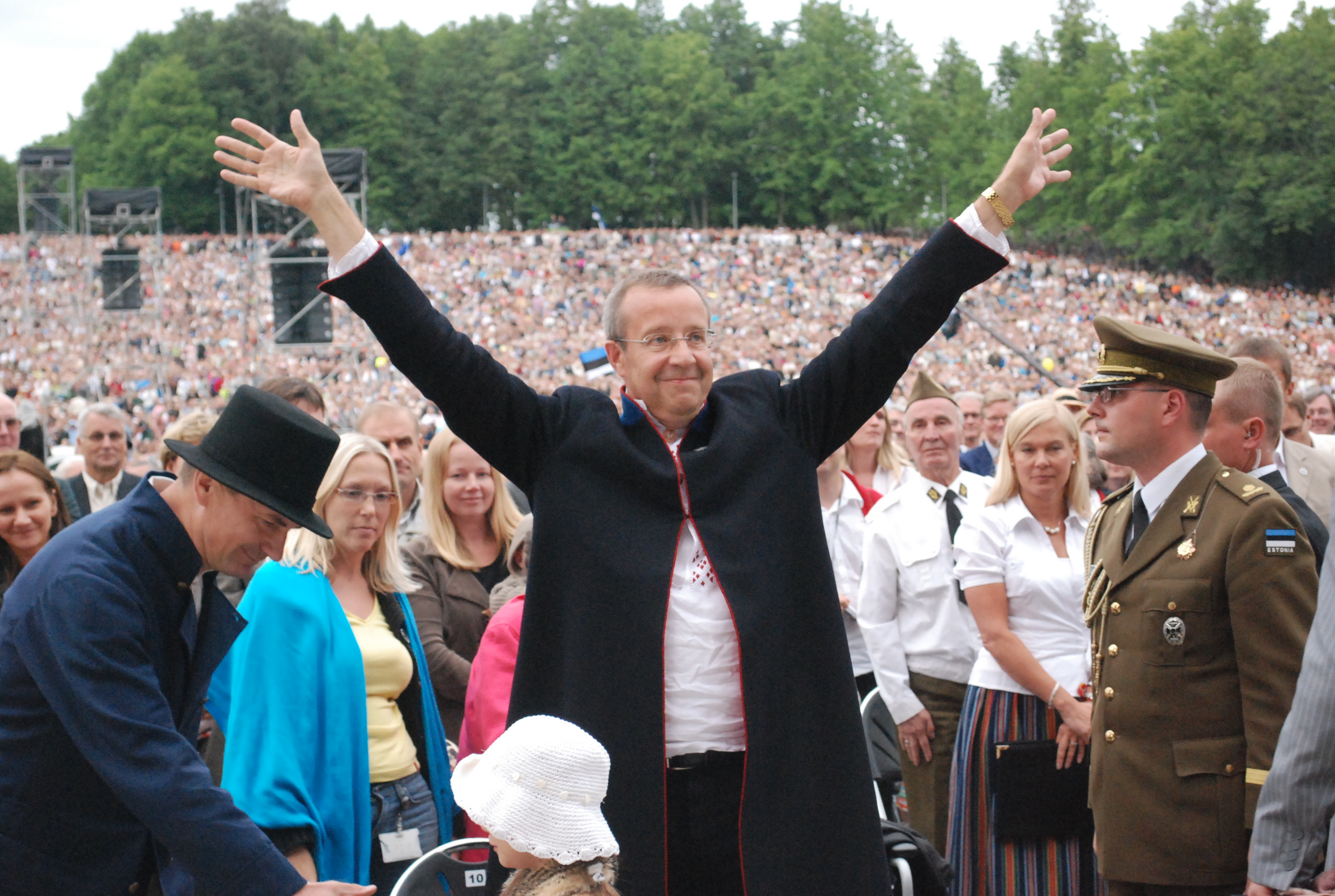 Photo credit: ToBreatheAsOne
As the president of Estonia, Toomas Hendrik Ilves is probably one of the most well-known people from the country. He was born in Sweden in 1953, later on moved to the States and found his way to Estonia in the early 90s, after the country had regained independence from the Soviet Union. Before becoming the president in 2006, he worked as a journalist, a diplomat and also as a representative of Estonia in the European Parliament.
Mr Ilves is a pretty neat guy. It is almost impossible to see him without his iconic bow-tie, which he wears absolutely everywhere. He's also very active on social media and when you're going to write something about Estonia online, chances are that the president is going to dissect you on Twitter. To top it all off, Toomas also happens to be a fan of the subtle art of selfie-taking. Should you meet him on the streets of Tallinn during your visit – which can happen, by the way – you might very well get a selfie out of the ordeal. After that Estonians can go on Facebook and like your picture as a nation. All of this might seem a bit weird, but locals apparently like it, because in 2011 he was re-elected for a second term. The bow-tie never fails to impress, I guess.
Toomas is a president and a proper president has to have a presidential palace. In Estonia, that is located in Tallinn in an area called Kadriorg. While visiting Estonia, the place is definitely worth checking out and if Toomas' crib isn't for you, then there are a couple of art museums and nice cafes in the area as well that might strike your fancy. Kadriorg isn't too far from the center and getting there on your own isn't all that difficult, but if you want to know, whether the president really has a sniper posted up on the roof of his palace to get rid of pesky squirrels, then, well, you're just going to have to come on one of our tours and find out.
 2. Kerli Kõiv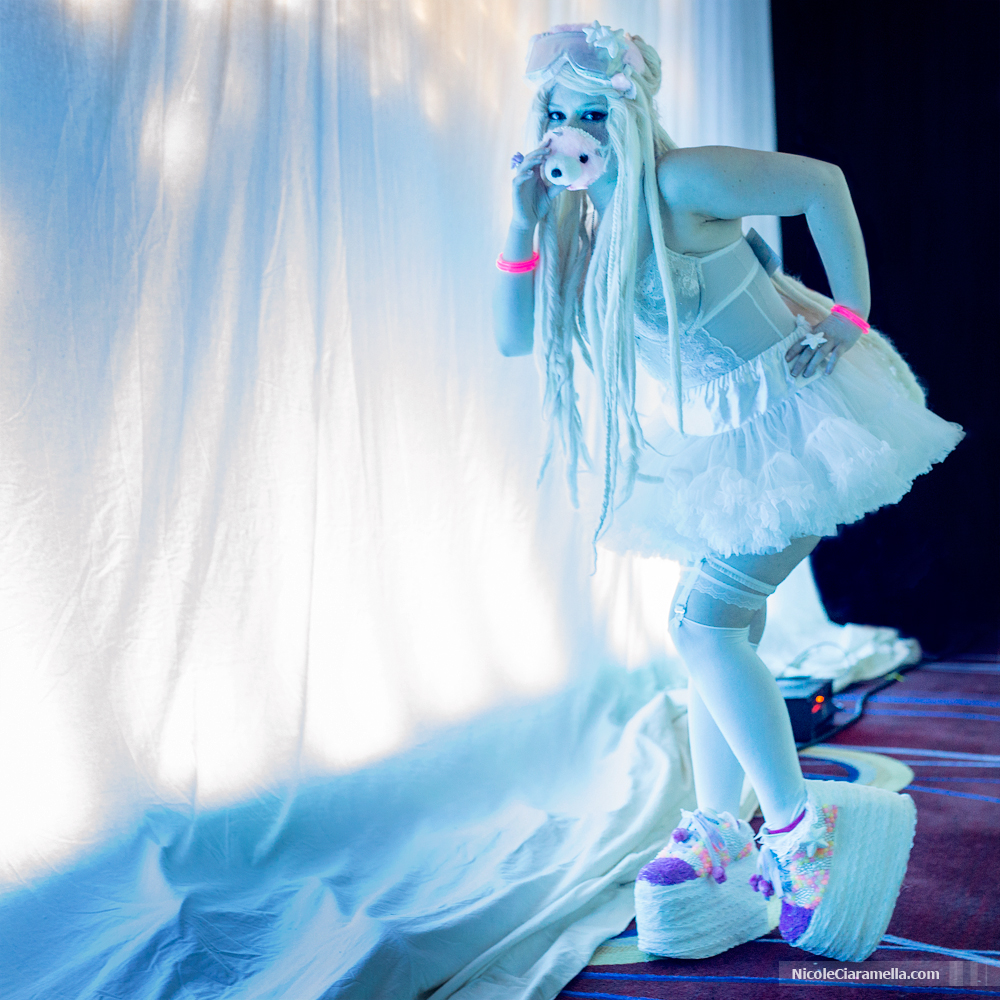 Photo Credit: Nicole Ciaramella
No, not evey person that looks like the lovechild of a bad acid trip and a children's cartoon is necessarily Lady GaGa. You're looking at Kerli Kõiv (stage name Kerli), one of the more successful pop-musicians to emerge from Estonia. Originally from a small town in Southern-Estonia called Elva, Kerli skyrocketed to fame in 2008, when her debut studio album Love is Dead charted on the Billboard 200. In 2013, she managed to repeat that achievement with her second EP, Utopia. Kerli has also proven herself as a prolific songwriter. Most of her music she has written herself and Kerli also penned the hit Skyscraper performed by Demi Lovato. There aren't any skyscrapers in Estonia, which proves that she has a lively imagination as well.
Even though Kerli doesn't spend a lot of time in her home country anymore, she has mentioned in interviews that Estonia has remained close to her heart. For example the music video for Army of Love was filmed in the Eastern-Estonian abandoned ghost town called Viivikonna. There are less than a hundred people living in Viivikonna and the arrival of the production team must have really freaked out the locals, not to mention raise the population of the place more than twofold for duration of the shoot.
There really isn't a great number of old Soviet industrial towns that have been repurposed by trippy looking pop musicians left in the world, I suppose. Therefore, should you get a sudden urge to visit Viivikonna while in Estonia, then look no further – we'll take you there on our Narva & The Eastern Block day trip!
3. Anton Hansen Tammsaare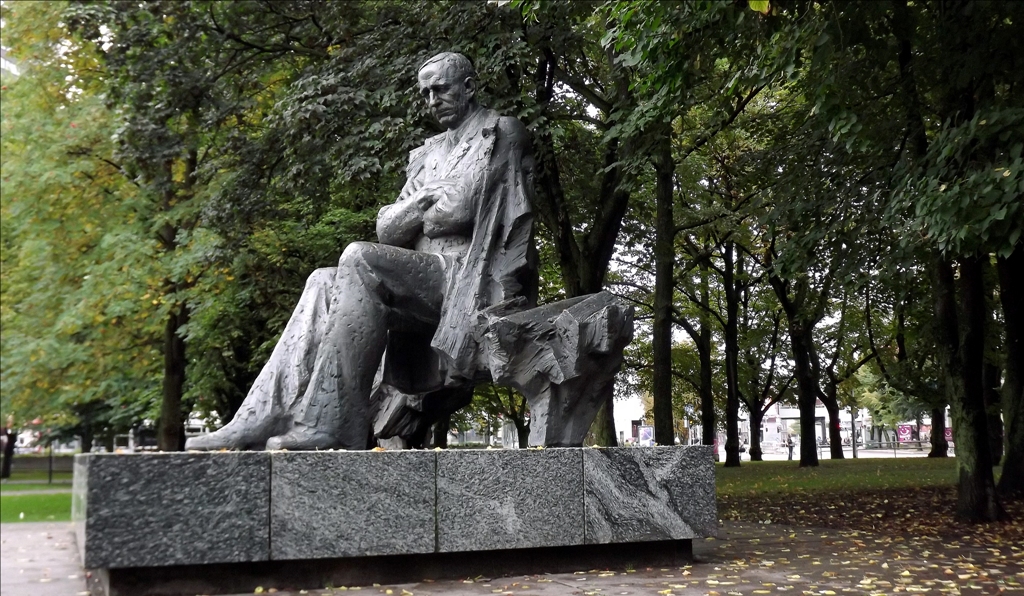 Photo credit: Troy David Johnston
Being a peasant in Estonia in the 19th century was no fun and games. One day, your cow gets stuck in a bog and you have to get it out. The next day, you have to plant some crops because starving during the winter isn't going to work out well in the long term. The following day it turns out you have managed to catch pneumonia, but you still have to go to the forest and cut down trees from dusk til' dawn, because stuff needs building. And the day after that, the cow's back in the bog again!
The struggle was real and no other writer has managed to capture it more accurately than Anton Hansen Tammsaare. When it comes to Estonian literature, then Truth and Justice, his pentalogy about the hardships of peasant life is regarded by the locals as the holiest of holies. Tammsaare is to Estonians what Shakespeare is to the Brits and his works are considered to be the undeniable conerstones of Estonian literary landscape. Considering the importance of Truth and Justice to the Estonians, it really is a shame that for a very long time the books have not been available in English. Winds of change are blowing, however, because in 2014 Haute Culture Books published the first volume in English, under the name Andres and Pearu.
Anton was also a pretty socially awkward guy. Being a hot-shot writer, he was of course popular among the ladies, but he was always too shy to actually make a move. Eventually, on March 13th 1920, he did actually marry Käthe Veltman, but the way the marriage came to be is quite, well, weird. Anton and Käthe had been interested in each other for a while, but the socially awkward Tammsaare just wasn't taking the hints. So, Käthe, who was fed up with all the waiting, put a notice in the local newspaper on June 7th 1919, which claimed that Anton and she had decided to get married. The writer learned of this later on the same day when his wife-to-be showed him the article. He couldn't say no after that. It would have been so impolite!
 4. Carmen Kass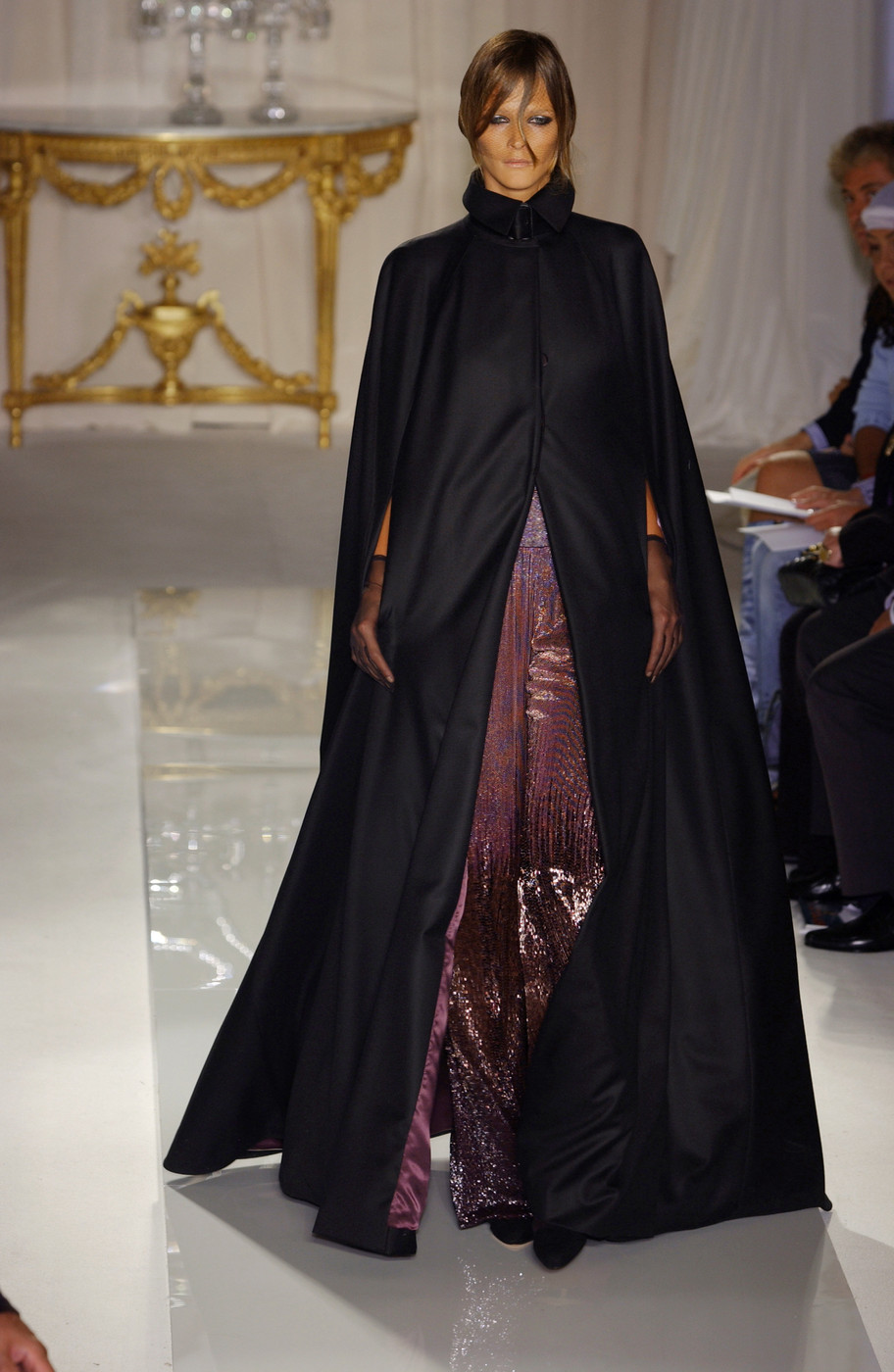 Photo credit: fervent-adepte-de-la-mode
In case you were looking for another reason to visit Estonia, then the country has the highest number of supermodels per capita in the entire world. As fas as statistics go, this is a pretty nice notch in the belt to have. None of the local models, however, have managed to do quite as well in the business as Carmen Kass.
Carmen was born in 1978 in Tallinn, the capital of Estonia. When she was 14, Kass was discovered in a supermarket by a model scout from Milan and soon after that, despite her mother's protests, she took off to Italy. Carmen must have been a natural, because only after four years she had moved to Paris and was featured on the covers of Vogue, Elle, Madame Figaro and other big-time magazines. She went on to collaborate with some of the biggest brands in the world, such as Chanel, Marc Jacobs, Calvin Klein, Gucci, Versace and many-many more. In 2000, Vogue awarded Kass the prestigious title of "Model of the Year" and she has also appeared on numerous occasions on the Victoria's Secret Fashion Show.
Being a universally acclaimed hot person wasn't enough for Karmen, though. In addition to modelling, she has tried her hand in other areas as well. Kass appeared in the 2001 film Zoolander, in which she portrayed herself. She has also been active on the Estonian political scene, even running for a position in the European Parliament. Because her father used to be a chess teacher in Estonia, Carmen has picked up love for the game as well.
 5. Arvo Pärt
Photo credit: AOP Images
Arvo Pärt is an Estonian composer, whose name might not be familiar to a lot of people. This is a bit weird, because the guy is absolutely huge not only Estonia, but in the the entire world. This year Bachtrack, a classical music event database, awarded Pärt with the title of "the world's most performed living composer" for the fourth consecutive year! He even managed to out-do John Williams. He's the guy who wrote the soundtrack for Star Wars!
Pärt was born in Estonia in 1935, but left for Germany in 1980 after numerous troubles with local Soviet authorities. Later,  after Estonia had regained independence, Pärt returned to his home country and is currently living in Estonia as well. Pärt is credited for coming up with his own compositional technique, called tintinnabuli. The name comes from the Latin word tintinnabulum, meaning "a bell". His music is very much influenced by medieval clerical themes and sometimes the phrase "holy minimalism" is used to describe it. Some of his more popular works are pieces like Für Alina, Tabula Rasa and Spiegel im Spiegel, which are being played by orchestras throughout the world. Pärt's works have even found their way to the silver screen. For example Spiegel im Spiegel was featured in Alfonso Cuarón's 2013 blocbuster Gravity. Pärt's music is quite literally out of this world!
Arvo Pärt is to Estonian music what Anton Hansen Tammsaare is to Estonian literature. In fact, Pärt's sad and nostalgia-enducing music should go very much hand in hand with Tammsaares depressing realities on doing 19th century peasant stuff. I wonder what this connection says about the Estonian way of seeing the world as a whole…
 Honourable mention: Kalevipoeg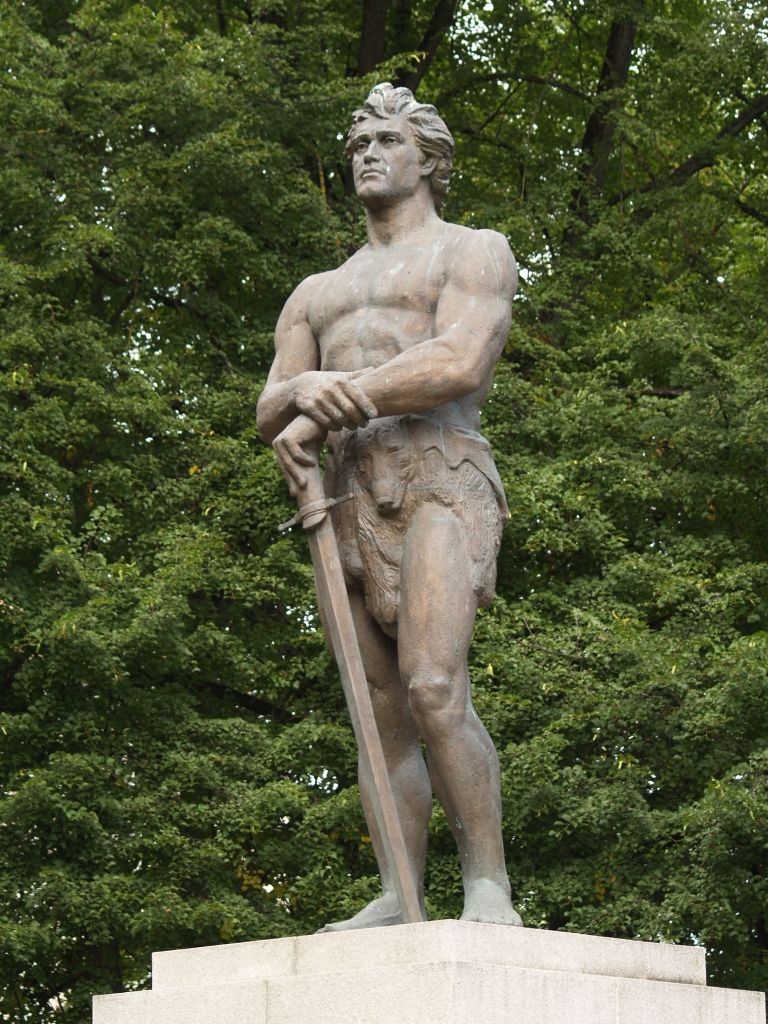 Photo credit: Kristjan Lust
In a lot of ways, Kalevipoeg really was the original Estonian – he worked in Finland for a bit, went to Russia to get cheap building materials and later found his end when a sword he had dropped in a river cut off both of his legs. We've all been there. Then again, you wouldn't really expect less from the hero of Estonia's national epic.
Kalevipoeg is a collection of ancient folk tales comprised in the 19th century by a local writer and a doctor, Friedrich Reinhold Kreutzwald. While Kreutzwald was working he, ahem, "borrowed" some ideas from the Finns, who had by that point already managed to write down their national epic, Kalevala. Sounds a tad familiar, doesn't it? The similarities between Estonia and Finland doesn't end here, though. The national anthems of the two countries sound exactly alike, which can create some weird moments during sporting events, where they have to play the same song twice in a row. If you're not paying attention, you can never be sure, whether you should be standing, or are you currently committing treason.
In any case, Kalevipoeg did manage to do lots of cool stuff, like fight off evil spirits, magical beings and protect Ancient Estonia against invading knights. In a sense, he's basically the Estonian equivalent of Hercules – big, strong, heroic and  prone to occasional bouts of anger, during which he might or might not have killed a number of people. Let's just gloss over that bit, though. He's also the guy who created the hedgehog by sprinkling a bunch of pine needles on a rat. Fast forward a couple of thousand years and the people of Kalev bless the world with Skype. Coincidence?
Probably.
Did we miss someone important? Let us know in the comments section.
Cover photo credit: Dave Haas