Estonia offers far more than just the captivating Old Town and trendy neighbourhoods of Tallinn. It is a land of enchanting forests, historical wonders, and coastal beauty that extends well beyond its capital. Venture into the heart of this Baltic gem, and you will discover several other cities waiting to be explored. Here are our top recommendations for delving deeper into Estonia.
1. Tartu – Where History and Academia Collide
Tartu, Estonia's second-largest city, brims with youthful energy and historical charm. Home to Estonia's oldest university, Tartu University, it exudes a vibrant ambiance thanks to its lively student population. Locals refer to Tartu as having its own unique vibe – the Spirit of Tartu. To truly experience this spirit, spend time wandering the Tartu Old Town's pubs with students, engage in heated academic discussions that unexpectedly involve professors, and explore the city by bicycle during the day.
Tartu offers a multitude of activities spanning several days. A visit to ERM – the Estonian National Museum, arguably the country's best museum, is a must. Another hidden gem is TYPA – the Printing Museum, offering an interactive journey through the history of printing. For a deeper understanding of Estonian education, the Tartu University Museum is a fascinating stop. Ahhaa Science Centre caters to both active adults and children. Additionally, catching an opera or ballet show at Vanemuine theatre provides an opportunity to dress up and relish a world-class performance.
When it comes to dining, Püssirohukelder – Gunpowder Cellar, formerly a gunpowder warehouse, now serves an assortment of beers and excellent local pub food. Werner Café, a legendary Tartu spot, has been the meeting place for writers, students, lecturers, professors, and visitors alike. Their pastries are simply divine, making it the perfect spot for people-watching. Aparaat, located in an old factory, offers a laid-back atmosphere to unwind with friends and relish delectable food after a day of exploring Tartu.
2. Pärnu – The Seaside Splendor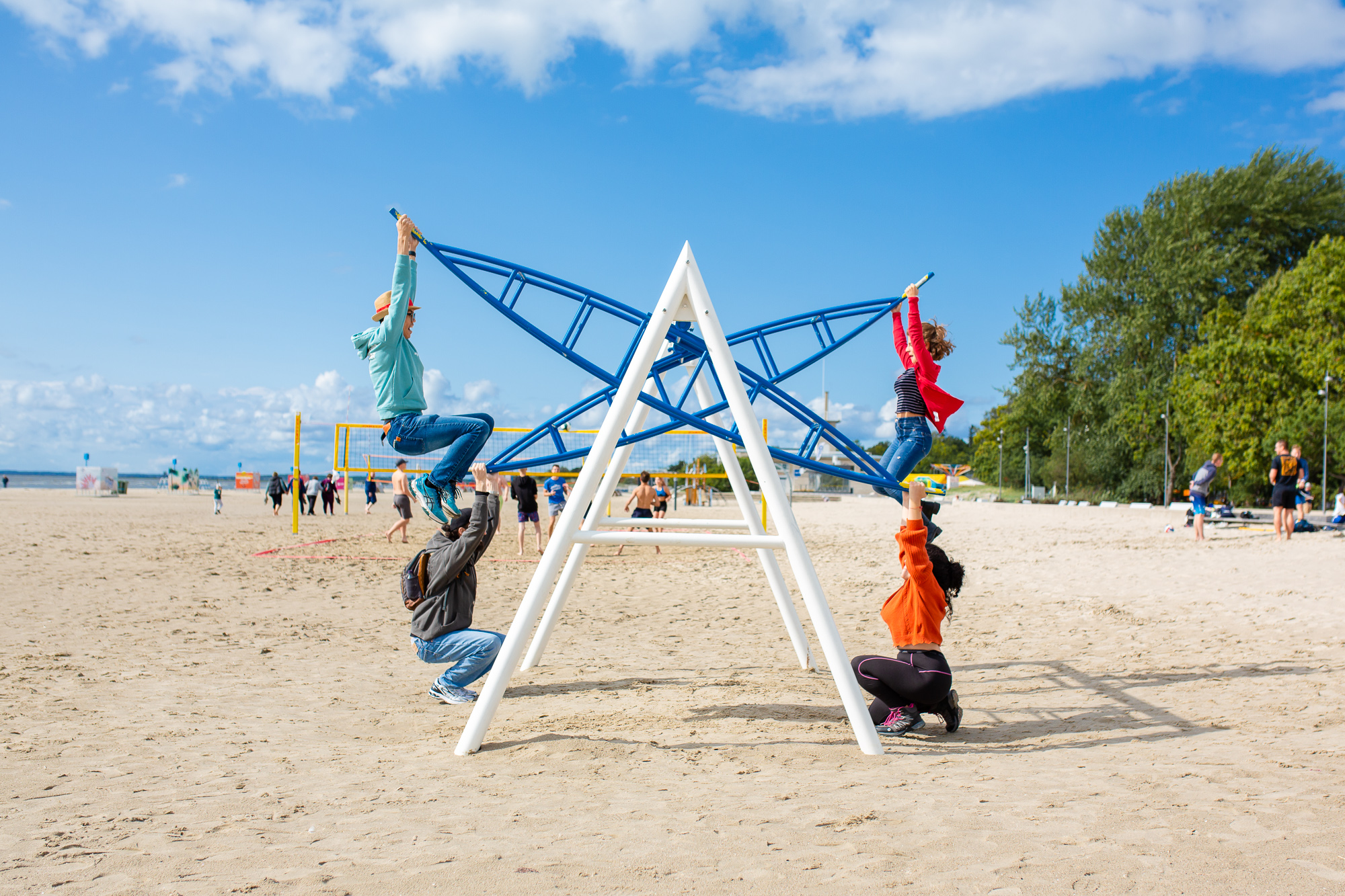 Pärnu, the Summer Capital of Estonia, boasts endless sandy beaches and a vibrant atmosphere. If you find yourself in Estonia during the summer, a visit to Pärnu is essential. Spend your day relaxing on the sandy beach, meander through charming neighborhoods adorned with wooden architecture and quaint villas, and explore the nearby nature through hikes – beginning, of course, with the beach.
Pärnu buzzes with activity during the summer, hosting parties, events, and concerts, all crammed into the short summer months. During the rest of the year, Pärnu transforms into a charming and tranquil city catering to its locals. Pärnu offers a selection of excellent spas that are open year-round. Tervise Paradiis is perfect for families with kids, offering many water-related activities. Viiking Spa offers saunas and a unique spa experience, while Hedon Spa pampers guests with luxurious treatments. If you have access to a car, some of the best hiking spots in Estonia are located near Pärnu. Tolkuse hiking trail, with its breathtaking beauty, is easily accessible. Soomaa National Park, renowned for its fifth season in Estonia – a time in spring when melting snow and ice cause floods, transforming land into water – is a sight worth witnessing. Locals offer boat trips for a closer experience.
Pärnu boasts a plethora of delightful eateries. Supelsaksad is a must-visit in summer, offering exquisite delights for everyone. Kastrul provides a delightful local culinary experience. Rööm Restaurant sets the perfect tone for a dinner or romantic date. MUM café is a rooftop lounge bar and restaurant offering panoramic city views. For a night out, APTEK in Pärnu is a vibrant bar, while Sugar and Sunset (right on the beach) are ideal choices for nightclub enthusiasts.
3. Viljandi – Where Time Stands Still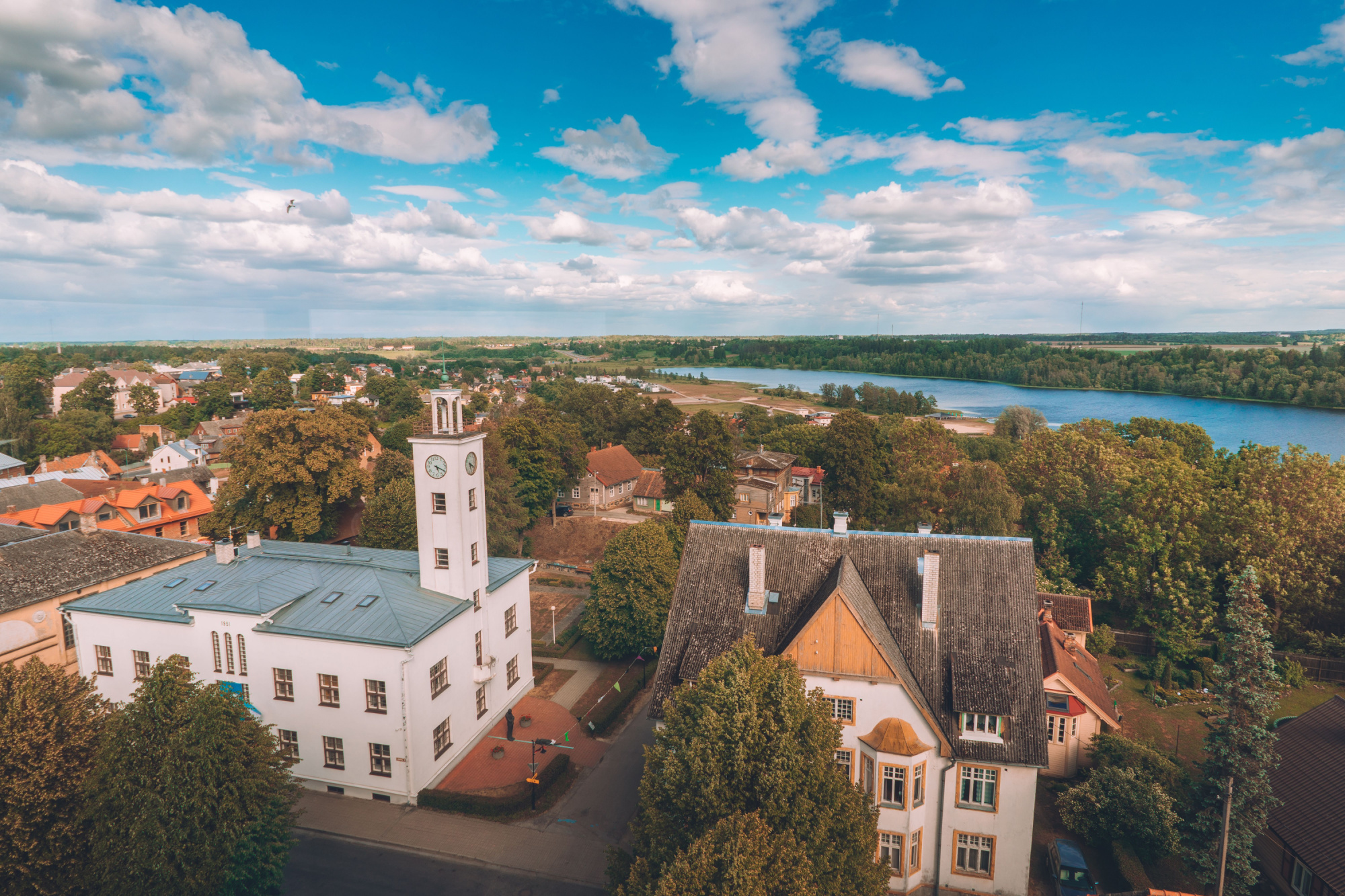 Viljandi, a quaint city nestled amidst rolling hills and beside a serene lake, offers a romantic ambiance. The medieval castle ruins, perched atop three hills, create an ideal setting for a leisurely walk and picturesque photo opportunities. Viljandi comes to life every July during the Folk Music Festival, attracting music enthusiasts from around the world. As the Folk Music Capital of Estonia, Viljandi treats visitors to exceptional musical performances throughout the year. Concerts, such as the Guitar Festival in autumn, and events at Pärimusmuusika Ait, cater to diverse musical tastes. For the active traveler, Viljandi Lake offers a refreshing swim, while the annual 12-13km marathon on May 1st along its shores promises a memorable experience.
Culinary delights in Viljandi are equally enchanting. The rooftop café at Pärimusmuusika Ait offers simple yet flavorful local dishes. For a luxurious experience, Schloss Fellin presents a head chef's tasting menu, a culinary journey to remember. Rohelise Maja Pood ja Kohvik is a beloved local favorite, famed for its delectable baked goods. Café Fellin, with its cozy atmosphere, encourages patrons to spend an entire day savoring its offerings.
4. Rakvere – Of Legends and Punk Anthems
Rakvere, steeped in history and easily accessible from Tallinn by bus or train, welcomes visitors with its iconic Aurochs statue and a 700-year-old fortress. Explore medieval weaponry, venture into torture chambers, and immerse yourself in local history at Rakvere Castle. This seemingly quiet town surprises visitors with unique events such as the Punk Song Festival.
Rakvere's surroundings offer stunning natural beauty, making it an ideal destination for hiking enthusiasts. Lahemaa National Park boasts scenic trails along the seaside and through enchanting forests. For some of the best views in Estonia, visit Põhja-Kõrvemaa Nature Reserve, featuring well-maintained wooden walkways over bogs.
Gastronomic experiences in Rakvere are equally delightful. Sarvik, a paradise for meat lovers, offers a variety of surf and turf options. Grillers, a local legend, serves mouthwatering burgers. Pihlaka Café, renowned for its cakes and baked goods, is a must-visit for those with a sweet tooth. For a romantic evening, Parqali resto & grill at Aqva Hotel and Spa offers an exquisite dining experience.
5. Haapsalu – The Romantic Seaside Retreat
Haapsalu, a hidden gem on the Estonian seaside, is a mere hour and a half from Tallinn. Despite its proximity, Haapsalu retains a tranquil atmosphere, even during the peak summer season. This medieval city comes to life with festivals and concerts, including the August Blues Festival, Jazz festival TAFF:fest in July, and the American Beauty Car Show, which brings classic cars and a vibrant ambiance to Haapsalu's streets.
Haapsalu offers a blend of historical sites, including castle ruins and museums, providing insight into local history. The city center is renowned for its century-old wooden houses and charming villas. Haapsalu's seaside location boasts a long, scenic promenade, ideal for romantic strolls. Additionally, Haapsalu pioneered mud treatments in Estonia, with several spas, such as Fra Mare Thalasso Spa and Hestia Hotel Haapsalu Spa, offering rejuvenating experiences.
The city's culinary scene is filled with seasonal cafes and restaurants, each offering a unique taste of Estonian cuisine. Müüriääre Café is a paradise for cake and coffee enthusiasts, with exceptional cakes that are truly divine. Wiigi Café, with its stunning views and local delicacies, is a favorite among locals. Hapsal Dietrich, a charming restaurant, offers exquisite dishes, making it a must-visit culinary destination. Vegetarian Restaurant Beguta, with its delectable breakfast options, is a new local favorite.
6. Narva – A Glimpse into the Soviet Past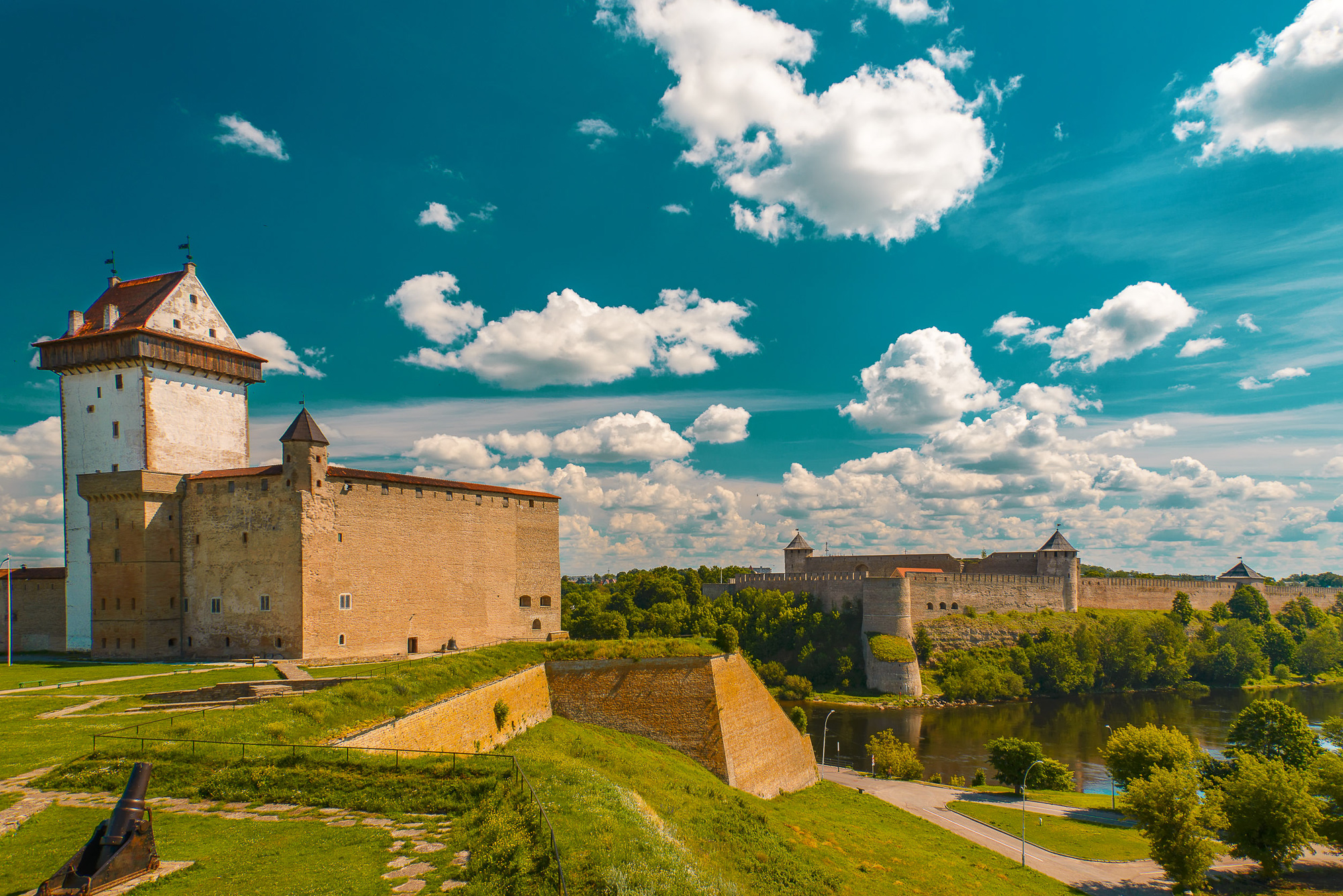 Narva, a city straddling the border with Russia, offers a unique blend of Estonian and Soviet influences. This city of contrasts provides a fascinating glimpse into Estonia's history. Mostly Russian-speaking, Narva boasts a distinctive cultural heritage, offering a rich tapestry of experiences. In summer, escape to Narva-Jõesuu, a coastal retreat with serene spas and sandy beaches.
Begin your Narva visit with the castle, a history museum and a local hub for various activities and events. The castle walls provide a unique view over the Narva River, offering a glimpse of Russia and its counterpart castle on the opposite bank. Kreenholm Factory, a massive industrial site on the border, hosts tours and occasional events, including music and art festivals. Nearby, NART – Narva Art Residence, serves as a gallery, event space, and international art residence.
Narva's culinary scene offers diverse options. Valge Kõrvits, an atmospheric café, provides a delightful local dining experience. Café Muna, located in Tartu University Narva College building, offers consistently excellent food. Restaurant Rodeel, situated on the medieval castle grounds, combines historic ambiance with superb cuisine. Dve Sestry is a must-visit for authentic Russian cuisine and a genuinely local vibe.
7. Kuressaare – Estonia's Island Paradise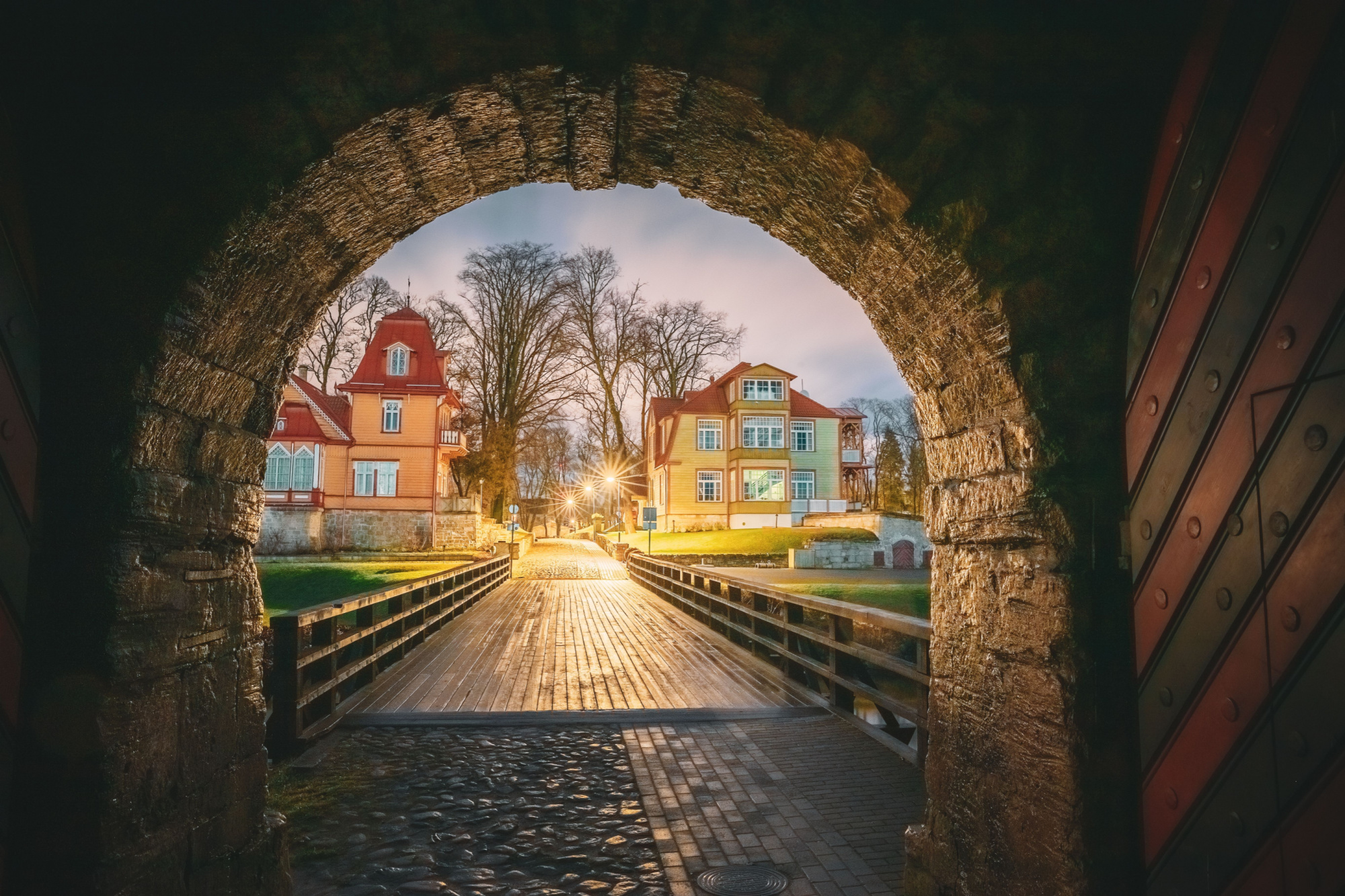 Saaremaa, Estonia's largest island, is a haven of serene beaches, medieval castles, and idyllic countryside. Kuressaare, the main city on the island, serves as an ideal starting point for exploring Saaremaa. The island's tranquility, therapeutic mud spas, and enchanting charm make it a perfect destination for relaxation and rejuvenation. Plan several days on Saaremaa, using Kuressaare as your home base for island exploration.
Kuressaare Castle, a medieval fortress straight from a storybook, stands proudly amidst the island's natural beauty. A visit to the castle offers an immersive journey through Estonian history. Kuressaare boasts an array of spas, with options like Grand Rose Spa for families, Arensburg Boutique Hotel & Spa for a romantic retreat, and Georg Otsa Spa Hotel for a well-rounded spa experience.
The culinary delights of Kuressaare and Saaremaa are equally inviting. Local restaurants offer fresh, seasonal, and delicious fare. Restaurant Hafen, renowned for its local and seasonal cuisine, is a must-visit. Vanalinna Café, a popular choice among locals, specializes in baked goods. Ku-Kuu Fish Restaurant is a seafood lover's paradise. Saaremaakera offers a local twist on pizzas and street-food staples.
* Cover photo: Brand Estonia / Virgo Haan