Estonia has six national parks, with the oldest one designated in 1971. The newest got its protected status only in 2018. Roughly one fifth of Estonia's mainland and marine and coastal territory are under protection. These reserves are created to preserve both nature and culture distinct to specific regions.
Besides the vital task of preserving Estonia's beautiful landscapes for generations to come, these national parks and wildlife areas are also mostly open to the public and offer a great way to spend a day or two in nature.
Below is an overview of the national parks of Estonia and what makes them unique.
National Parks in Estonia
The national parks can be visited every season, but spring and summertime are usually the best. Springtime brings floods and other exciting natural phenomena, and the Estonian summer is just beautiful with its long days where the sun almost doesn't set. The shorter hiking tracks are suitable for families with children.
For travelling in Estonian nature, the usual setup of comfy shoes, a charged phone and fun snacks apply. And keep in mind – always take mosquito repellant with you! This goes without saying but please always take your trash with you if there are no bins around. Also, when driving at dusk, keep your eye out for animals that sometimes wonder about – foxes, hare and other small mammals can be spotted along small roads often, with moose, deer and wild boar sometimes making an appearance, and bears and lynx spotted very rarely.
1. Lahemaa National Park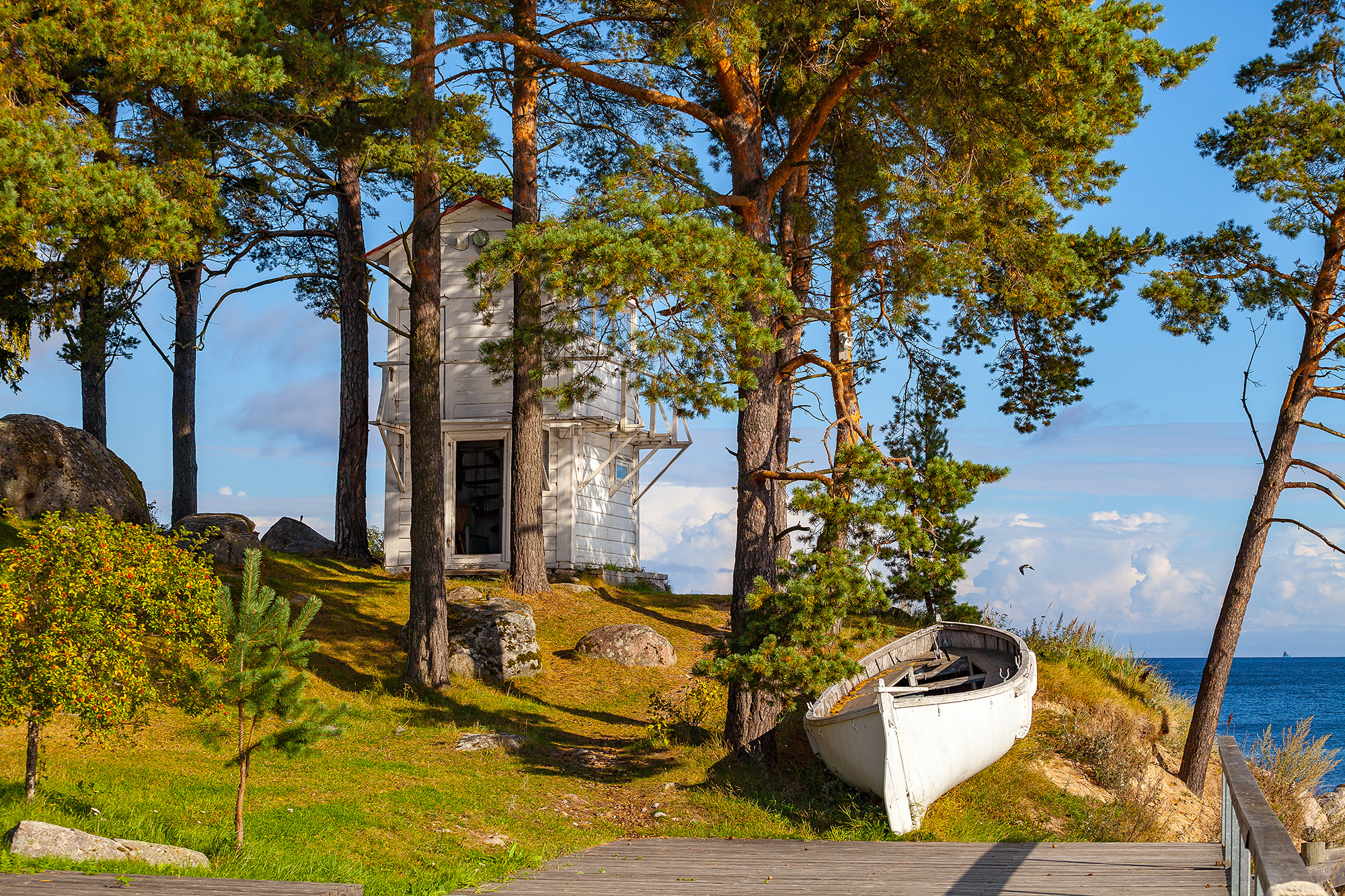 The oldest national park in Estonia is approximately an hour away from Tallinn. It comprises over 747 km2 of protected lands and sea. The most famous national park in the country is easily accessible from Tallinn and offers a wide variety of sights to see.
The park was the first national park of the Soviet Union and the first area where nature, the unique coastal way of life, and culture were taken under some form of protection.
Lahemaa National Park is vast and full of natural and man-made sights. Charming coastal fishing villages, marinas, imposing manors, and various forests and hiking trails await discovery. The crown jewel of Lahemaa National Park must be the Viru bog. This wetland has a hiking trail through its untouched and unreachable peat surface.
In addition to visiting the Viru bog, make sure to explore some of the coastal fishing villages where time seems to stand still – Käsmu, Viinistu, and many others along the peninsulas on the coastline are both beautiful and serene. There are also numerous hiking trails in the forests, including a beaver trail near Oandu – you might not spot a beaver, as they are quite shy, but you will certainly see their "toothwork".
2. Matsalu National Park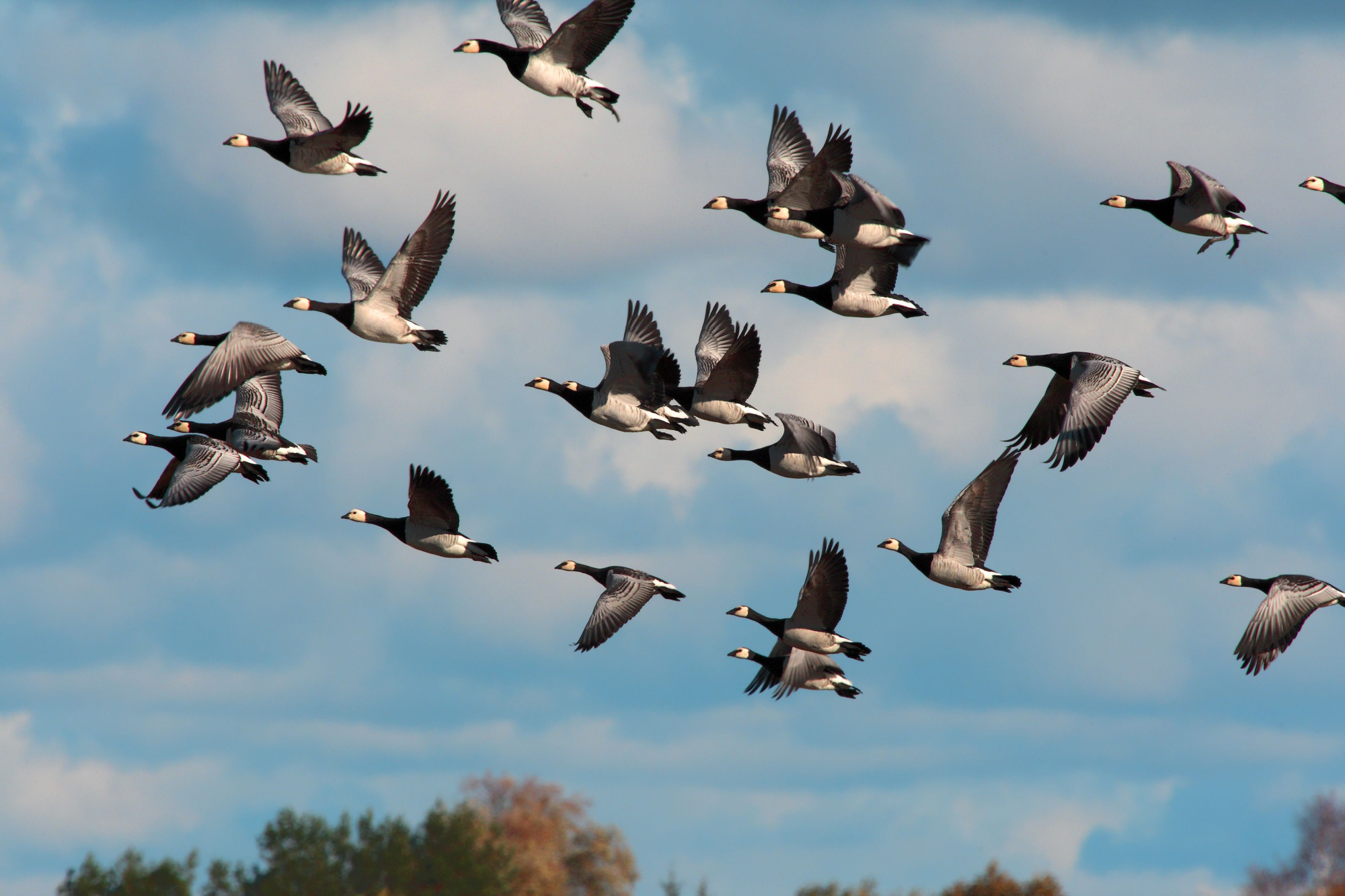 Located in the Matsalu Bay between Haapsalu and Pärnu towns, this national park is a pit stop on travels for over two million migratory waterfowl. The birds gather here before they journey on the East Atlantic Flyway. Avid birding fans come here during spring and fall to see the birds prepare for their journeys.
The park has seven birdwatching spots along the bay and Kasari River delta, with many endangered bird species stopping by. There are also some short and delightful hiking trails through local nature and villages.
Many areas here rely on small human interventions to keep the floodplains, coastal areas, and meadows intact. One of the more interesting sights to see is the flooding of the Kasari River during spring.
3. Soomaa National Park
"Soomaa" translates to "land of bogs". The area is located between Pärnu and Viljandi towns and comprises five different bogs. This national park is one of the areas in Estonia that is the least touched by human civilization.
The best time to visit Soomaa National Park is during the "fifth season" of floods. During spring, a vast area here floods and can only be accessed by canoes or boats. This is an excellent opportunity to see wild and untouched nature by taking a canoeing tour.
The Kuresoo bog in the Soomaa National Park is also the largest in Estonia. Bogs are beautiful natural landscapes that hold life for biodiverse species and play a considerable part in Estonian culture and folklore. Many stories revolve around these mysterious and dangerous wetlands.
In modern times, we have built pathways in the bogs to enjoy this beautiful nature safely, with a viewpoint along the hiking Ingatsi trail. This is a delightful walk through Kuresoo.
4. Vilsandi National Park
Located on the western edge of Estonia, Vilsandi Island is situated next to our biggest island – Saaremaa. The Vilsandi National Park protects the coastal area of Vilsandi Island and other smaller islands. The park consists of 160 islands, peninsulas, inlets, and the Baltic Sea.
As this area is a stop for many migratory birds, it is an excellent place to see rare and protected species as they stop before their more extended travels. Attentive visitors can also spot seals as this island is home to many grey seals.
Visiting this national park requires some planning as it is on a tiny island. A boat connection between Saaremaa and Vilsandi exists, but you must check the schedule and weather conditions beforehand.
5. Karula National Park
This is the smallest national park in Estonia, located in the south of the country. The landscape of Karula Hills was shaped by glaciers over 10,000 years ago, creating the unique dome-shaped hilly landscape you can only find in the southern parts of Estonia.
Karula National Park also focuses on preserving the cultural heritage and local way of life. The locals have worked in the fields and raised cattle for centuries. Animals still graze the grassy domes, and people live in harmony with nature. The locals are also happy to introduce their unique smoke sauna traditions.
Shorter study trails range from 0.4-kilometer children's trek to 7-kilometer tracks but if you somehow manage to get a bicycle, you can also ride along on one of the longer cycling trails ranging from 15 to 38 kilometers. There are many campsites along the way to stop for a snack or picnic if you have packed one along.
6. Alutaguse National Park
This is the newest national park and can be found in the East of Estonia. Alutaguse National Park protects local primal forests reminiscent of the taiga. More than half of the national park here comprises bogs, and just a bit less than half is forested.
Several hiking trails through these impressive woodlands and bogs can be found, with the shortest one spanning 4 kilometers and the longest 158-kilometer trail through the whole country finishing in this national park.
---
Nature Reserves & Conservation areas near Tallinn
Besides large national parks, numerous smaller areas are under protection or designated to be preserved. If you are scarce on time and cannot travel to the far away wonders of these national parks, Estonia actually has beautiful nature even in the capital city and nearby.
1. Pääsküla Bog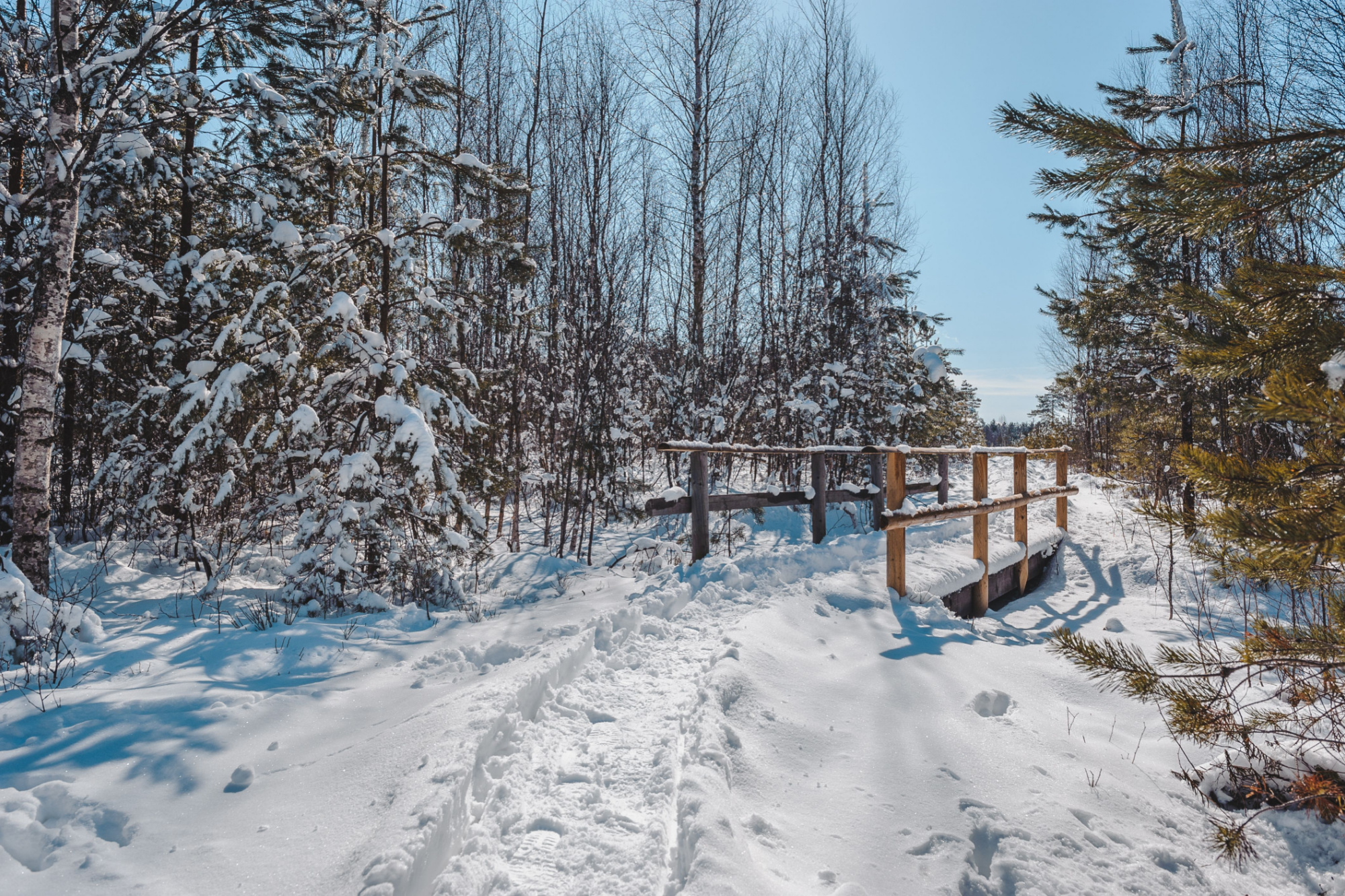 There are wetlands right in the capital of Estonia if you wander out of the city center a little bit. The Pääsküla bog is easily accessible with public transport and has a 4-kilometer hiking trail through the forest and bog.
The Pääsküla bog is not as impressive as some larger ones outside of the capital, but it still offers an excellent escape from city life and crowds. Take a picnic bag and have lunch right in the middle of the hike on an observation tower before continuing your journey.
The Pääsküla bog has been under protection since 2013, and the city is putting effort into revitalizing nature. Many endangered species of birds, butterflies, and flowers here need human help to keep their habitat intact.
2. Paljassaare Conservation Area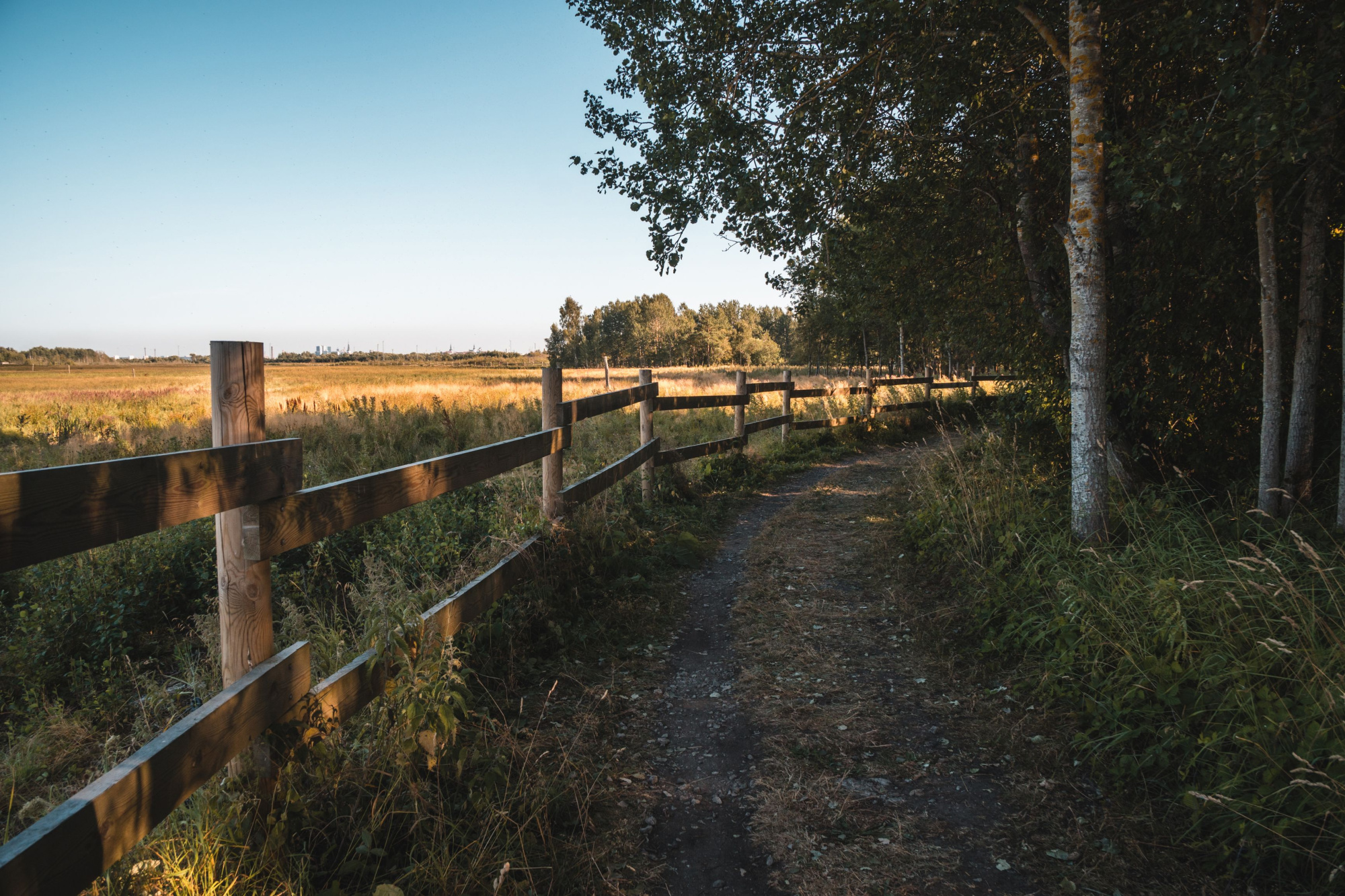 The northern top of the Paljassaare peninsula is a popular stopping ground for many migratory birds and therefore also a popular stopping ground for birdwatchers.
Avid birders can be seen here during spring when different birds make their homes here to nest chicks or stop on their routine journey of migration. Two watchtowers offer good views of the area, and during summer months, highland cows graze the waterfront.
And if you are not that into birds, this is still a very nice little hike to try out on a beautiful day. It really is quiet and relaxing by the seaside with reeds, waves and birdsong being almost the only thing you hear.
3. Jägala Waterfall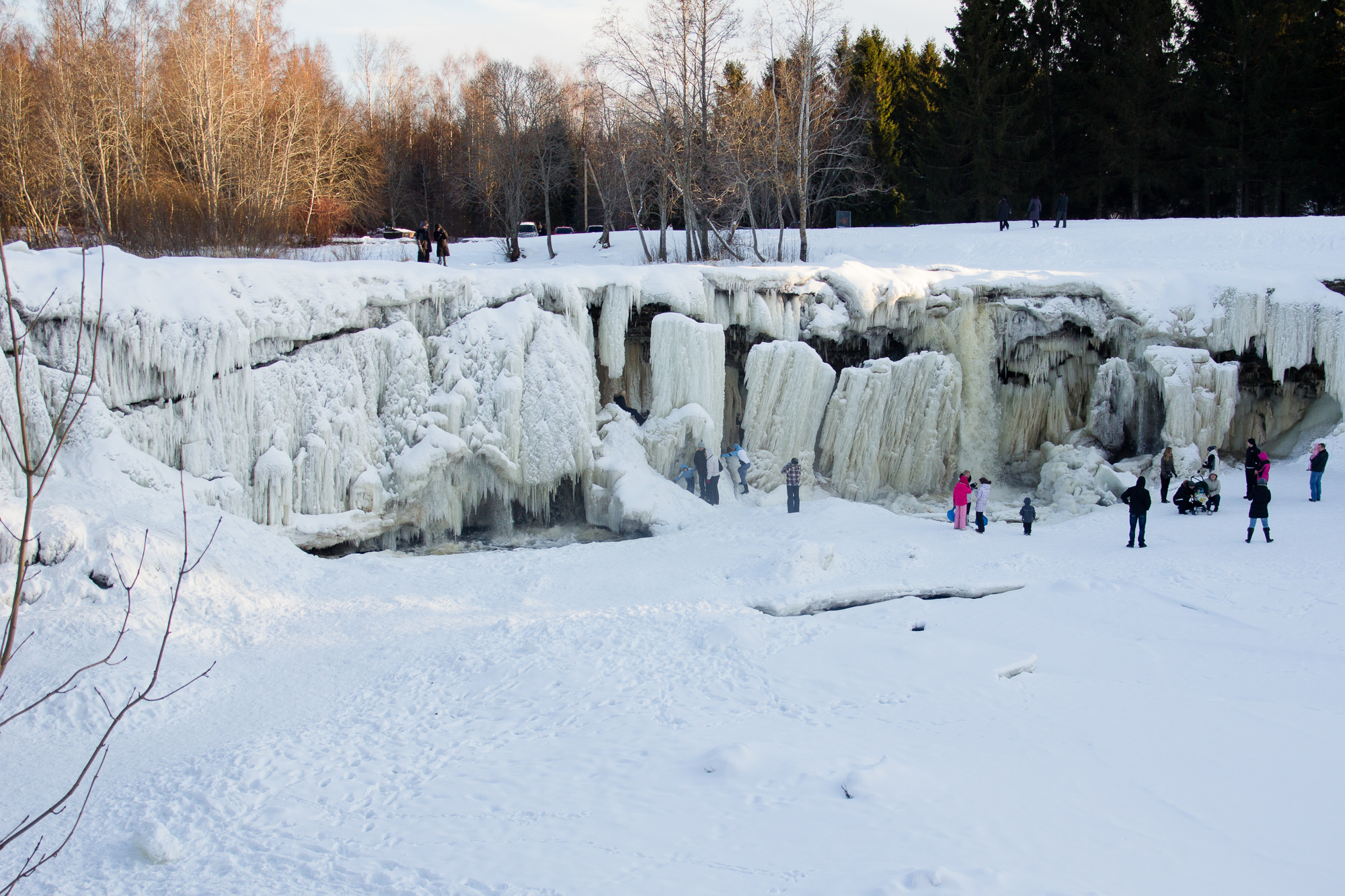 The widest natural waterfall in Estonia is more than 50 meters wide and 8 meters high. Located about a 30-minute drive from central Tallinn, it's a gorgeous natural sight to see. 
The best time to visit this waterfall would be either spring or winter. Springs bring floods that make the waterfall impressive, but winter is the best. With very cold temperatures, that waterfall freezes, creating a hidden tunnel of ice between the icicles and limestone wall. This is definitely a unique natural phenomena to see. 
The Jägala waterfall is accessible by public transport.
4. Aegna Island
Officially a part of Tallinn city center, the Aegna island was closed off during the Soviet occupation and used as a military watchpoint. This small island on the north of Tallinn is home to about 20 inhabitants. However, a daily boat service operates during summers because it is a popular destination for residents of Tallinn to spend a day hiking here.
Locals and travellers alike go on the island for walks in nature and to discover the abandoned Soviet ruins. Aegna has three marked hiking trails, with the longest spanning 6,5 kilometers. The island can be reached by a daily ferry service during the summer months.
5. Keila-Joa Waterfall & Hiking Trail
Keila-Joa Park is roughly an hour away from Tallinn. This beautiful area used to belong to a manor complex and is famous for its waterfall and impressive riverside forest. The area is under protection to preserve the riverbed and forests that create a biodiverse forest and park.
The Keila-Joa waterfall at the start of the hiking trail is a popular place for taking wedding photos. You might see some happy brides and grooms capturing their moment and find padlocks symbolizing love next to a suspension bridge where the walking trail starts.
The walking trail here leads you along the riverbank, and the 2-3 hour walk is a gorgeous trek through the local forest. You can access Keila-Joa by public transport.
* Cover photo by: Brand Estonia / Priidu Saart