You've had it with your regular Irish bar or the slightly more exciting option of drinking five shots in a row?  There are certain types of bars that exist everywhere. Most of the time, the local and hipster, artsy and alternative things are a little bit outside of the touristy center. In Tallinn's case, they are mostly in the Kalamaja area. But are there odd caves to climb into right here in the city center of Tallinn? What are the places for import craft beers, mustaches and drunk conversations about the latest Apple vs Microsoft fight?
There are actually plenty of these hipster or alternative venues, they just take a bit more finding than just heading to the regular Suur-Karja street – the main party street of the city. Beware, some of the places on the list lack signs and are on smaller streets, but a group of smokers hanging around is a good indicator of getting close. The order of these lovely, awesome places is completely random because I could never really line them up. They are all amazing.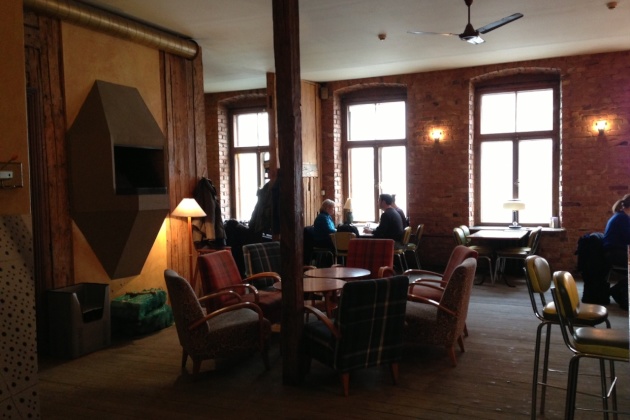 Photo credit: Like a Local
Even the name is hipster. "NoKu" is derived out of two words – Noorte Kultuuriklubi, which means youth culture club. Coincidentally, "noku" also means the least offensive slang word for penis in the Estonian language.
NoKu used to be a closed members-only club, but has now opened its doors to anyone who knows where it is. To get in, first you have to figure out the door it is hiding behind. Noku doesn't have any signs – maybe due to their dubious name. But to find it, look for a blue and red door usually accompanied by a bunch of people smoking in front of it. You have to punch in the code to open the door – it is 2580 or maybe not (it changes every now and again). If you forget or get it wrong, just ask the smokers, but be casual about it, you don't want to ruin the hipster secrecy and coolness.
The place also offers daily lunch. During evenings, it is a relaxed place good for beer and conversations.
Address: Pikk 5.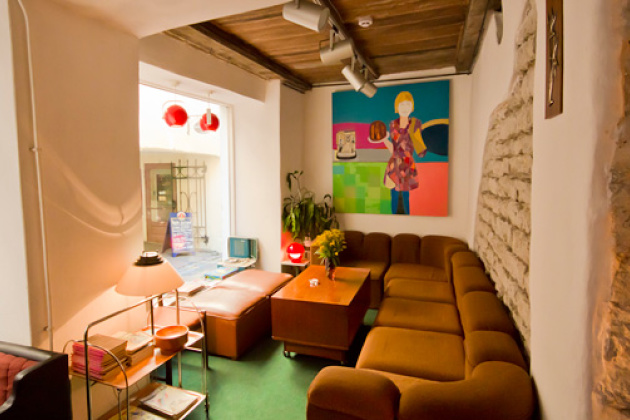 Photo credit: Like a Local
The strange art on the walls alone makes Must Puudel (the Black Poodle in English) hipster, but the vintage furniture adds to the vibe. If I'd take my grandma here, she could probably point at half of the stuff and say she has the exact same thing at home. The place is a clash of nostalgic Soviet design elements.
Must Puudel offers food and drinks all day long. During weekends, there is sometimes a small cover fee and some DJs. It is a lot bigger than it looks from the outside. Oh, and the blue cheese ice cream with blueberry sauce is lovely!
Address: Müürivahe 20.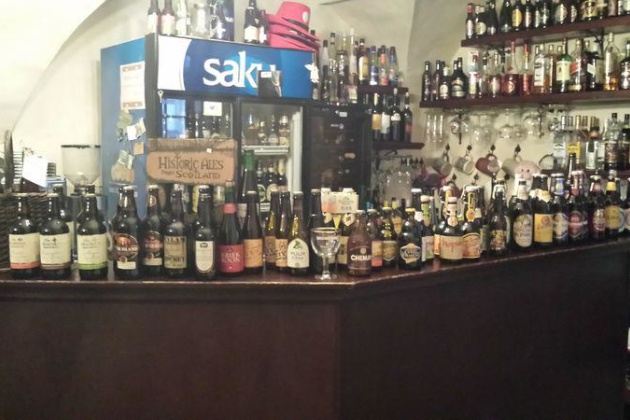 Photo credit: Like a Local
Naming things so that it is very difficult to Google them is a good way to gain hipster cred. Koht means "place" in English and on the door of the place, there is a concise sign that states "Place is open, if it is not closed." Are there any actual opening times, I am not sure. The place also doesn't notify its presence with anything besides one A4 trying to mention the opening times.
Koht is a small craft-beer focused venue which also operates as a beer shop during daytime. There are only a few seats inside, but during summers the out-door terrace is quite big. The place doesn't quite comply with the no-smoking-inside rules, you are allowed to smoke near the fire-place.
Address: Lai 8.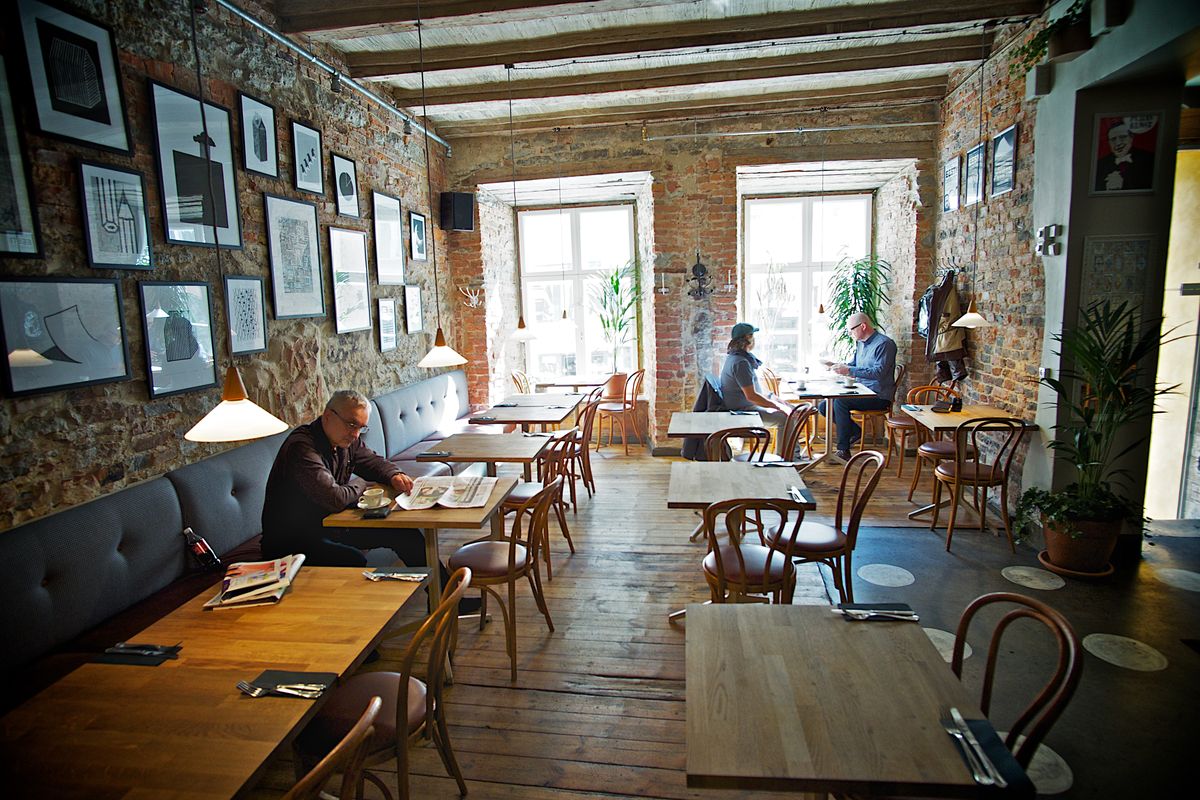 Photo credit: Like a Local
Cozy bar and restaurant during the day theater and concert venue during the night, von Krahl is a stable hipster getaway in the Old Town. Nothing difficult about finding this place, just look for a razor sticking out of a wall on the front of the building.
If you want to accidentally sit down next to a famous Estonian actor and movie or theater director than this the place for you. The artsy, the cool, and the famous come here for lunch and for a party in the evenings. Everything from a comedy open-mic to heavy-metal concerts happen here, check their calendar (in Estonian) to puzzle out what and when is going on.
Address: Rataskaevu 10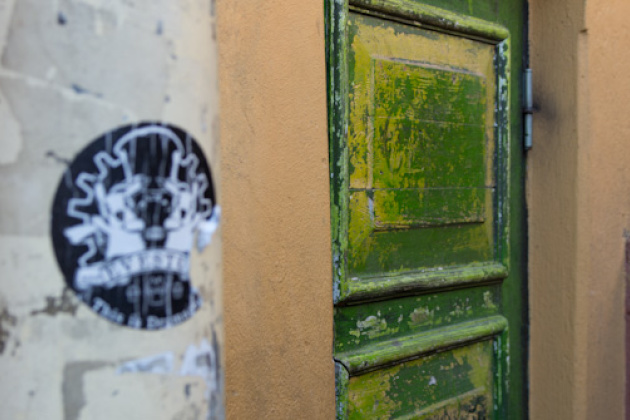 Photo credit: Like a Local
Levist Väljas is the hallmark of alternative in the old town of Tallinn, this is as divey as it can get. Levist Väljas means No Reception in English, which used to be true, however phone masts have started reaching the place, thus the name is not as accurate as it was a few years ago.
This is the place you go to when the party has died out everywhere else, most of the time there is something still happening over here. Sleeping on the couches is definitely discouraged, but people still sometimes doze off. Anyone from business men and politicians to loners and stag parties end up here. The upper floor usually has a sad disco going on, the lower one is bustling with people.
Address: Olevimägi 12.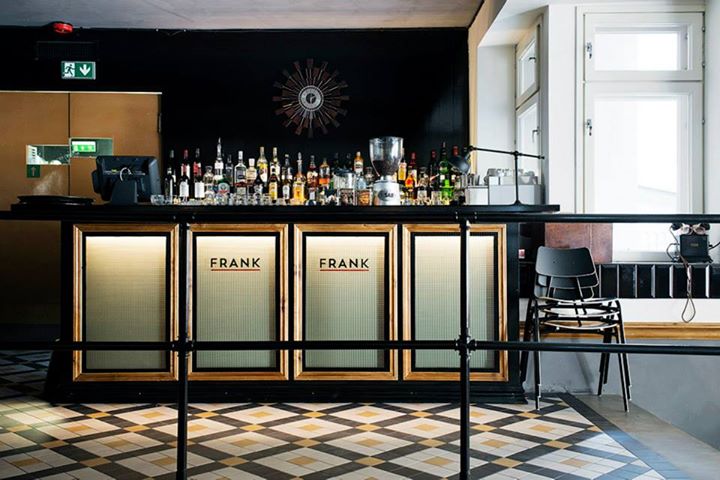 Photo credit: Frank
Frank is a new addition to the hipster bar scene. It looks a little bit fancier, kind of a casual lounge-like place. They call themselves a bistro, there is food, there are good drinks. It isn't too loud or dark, just the right lighting to observe all of the cuffed up jeans, beards and sarcastic T-shirts. It is a bit more quiet with a rather chill atmosphere. Go here, if you are feeling a bit too sophisticated for a cellar bar. Also, they offer lovely daily soups!
Address: Sauna 2.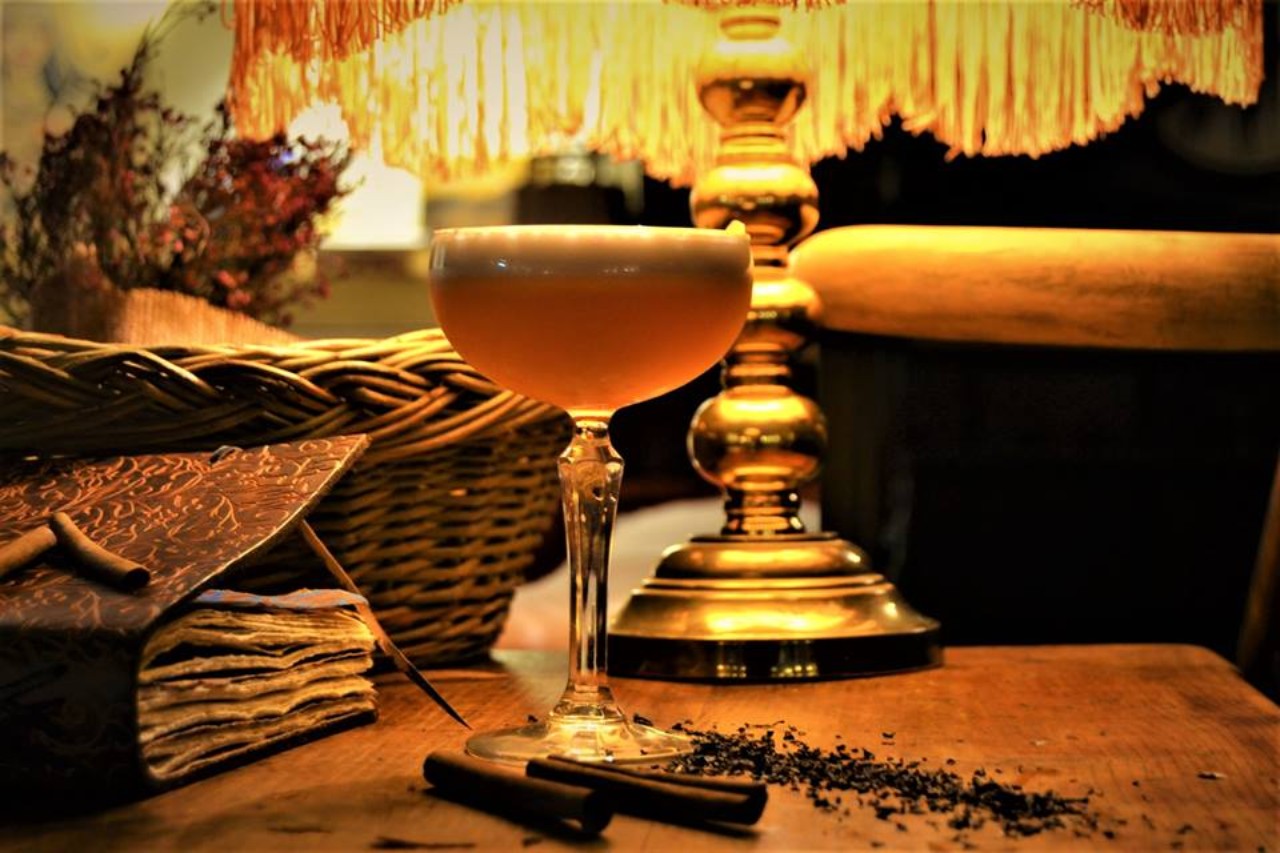 Photo credit: Sessel
For all that Sessel is located on the most touristy street in the Old Town it's still a insiders-know place. Maybe because it's located upstairs and doesn't post a big sign on eye-level?
Sessel offers no food but awesome cocktails and a really chill atmosphere. The window-seats are the best for people watching be it summer or winter. Evenings can get lively with DJs playing music, look for special events happening here.
Address: Viru 3
Do you know any other bars in the old town that are more hipster than these? Let us know, we are always interested in cool hipster stuff!
Origina post by Ann Vaida January 24, 2015.
Updated by Liine Toomse October 26, 2018.