Most of Estonian food originate from anywhere else. Estonia has adapted foods from Germany, Sweden, Denmark and Russia and god knows where else, maybe even Narnia. The issue is, the process of adaption usually stopped after acquiring potatoes and meat. The foods are simple, from local ingredients and the dishes dependent on the time of the year. As Estonians were peasants in serfdom, true Estonian foods were born out throwing things together because of not having anything else to eat.
When you would ask an Estonian what dishes to try, the answer is usually three foods: sauerkraut, jellied meat and blood sausage. Yes, Estonian foods sound so dark it feels like every day is Halloween. But besides these superstars of Estonian foods, there is an undiscovered bunch of weird delicious things out there – some loved by tourists, others only understood by locals. 
Here is a list of things that don't get a mention that often.
1) Kiluvõileib – Sprat Sandwich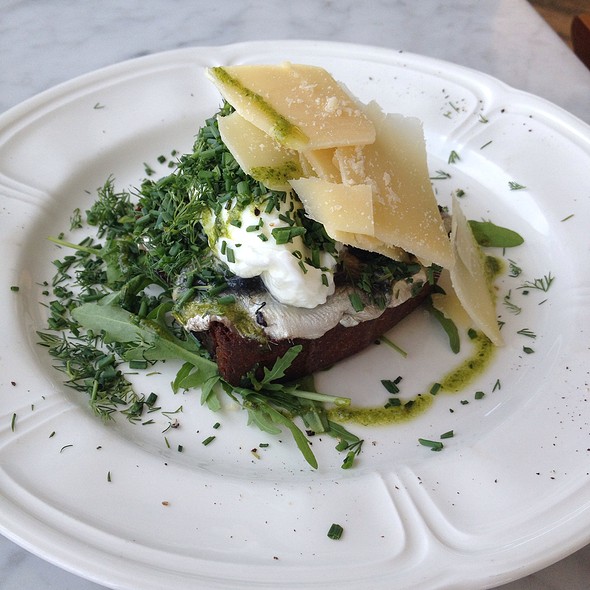 Photo credit: RiikaAurora
Okay, it doesn't look convincing – there is a grayish fish laying on top of oddly dark bread, sometimes accompanied by a boiled egg.  Sometimes the fish and eggs have been turned into an awkward looking sauce. Appearance-wise, the sprat sandwich is not on the top of delicious-looking foods.  But despite its lack of beauty, the sprat sandwich, or Kiluvõileib in Estonian, is amazingly delicious. Estonians take their sprat sandwiches seriously and make sure these are served at every and any occasion from weddings to funerals as well as birthdays and New Year's Eve.
The sprat sandwich is popular in Slavic cuisine, but got its roots right here – the Baltic Sea is full of sprats! Estonia once even made the world's longest sprat sandwich, which is probably not something to be super-proud of as that  is a very random accomplishment.
Finding a sprat sandwich is not that difficult, some bakers offer it, it is also in the menu in some more local restaurants.
Komeet offers an excellent (and sort of famous) sprat sandwich.
 2) Kohuke – a curd snack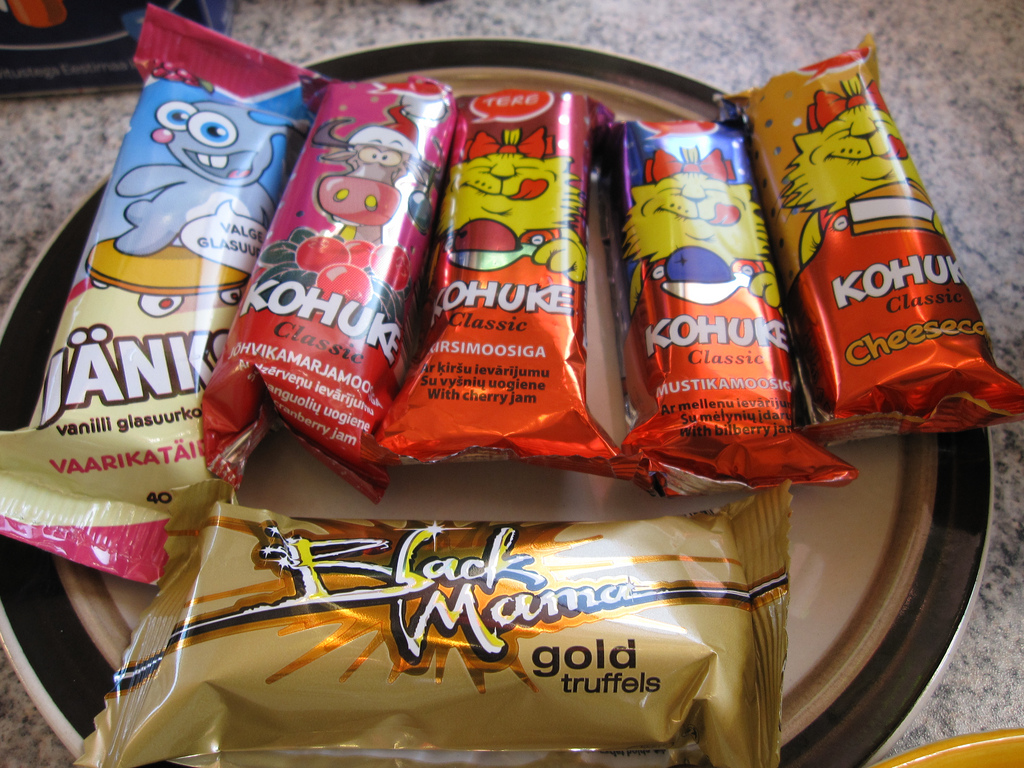 Photo credit: Alexis
Kohuke is basically freshly pressed sweet curd covered in chocolate or caramel, sometimes it is with a filling. All sorts of weird stuff can be put inside of this thing: berries, chocolate, coconut, kiwis. There is a kohuke in Estonia with bread taste – don't get this one, it has an acquired taste. This curd snack is popular all over the Baltic countries and can be found in Russia and other Eastern-European states as well.  It is so popular in these areas someone has dedicated a lot of time to mapping down every single curd snack in the world at this website.  These little things don't actually have that much of history, they are about seventy years old, as they reached the shelves of Soviet stores in 1950s to quickly disappear from them due to constant deficit, but that's a whole other story. Throughout the Soviet regime, these curd snacks were somewhat of a cult food.
Nowadays finding these things is very simple – there are plenty of kohuke in every supermarket or grocery store!
3) Mulgipuder – Potato–groat porridge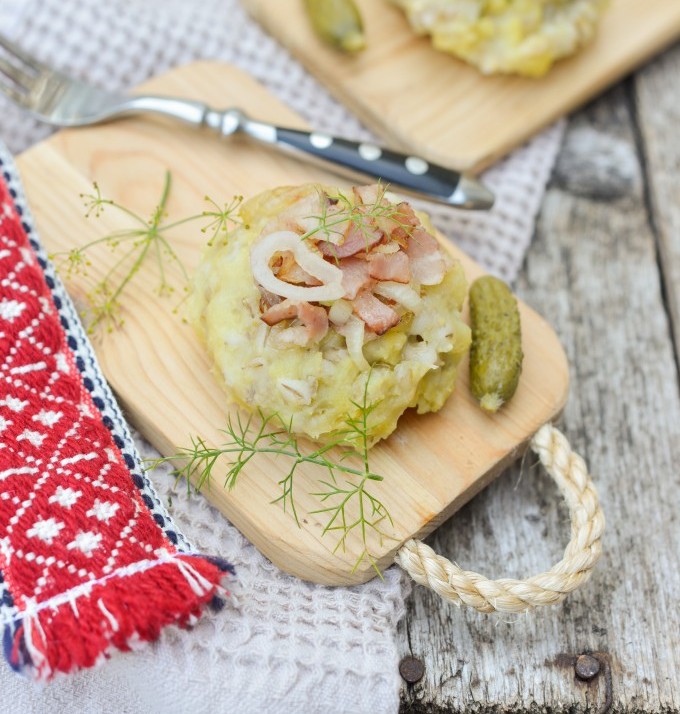 Photo credit: Eesti Kartul 
Mulgipuder is the most peasanty food you could possibly find. Only served during bigger holidays on a peasant's kitchen table, though, this fancy porridge is not affiliated with celebration any longer but just served without any specific occasion. This is also one of the very few foods that are not an adaption of other cuisines. The one true Estonian invention is pretty basic  (which does say quite a bit about the Estonian imagination or lack thereof). The true genuine Estonian foods are usually very simple due to the lack of ingredients in peasant-life. The porridge is usually served with bacon (yup, delicious).
You can find this in some restaurants of Tallinn, but it takes some looking. If you are into peasant-life, go to the Rocca Al Mare Estonian Open Air Museum, look around for a bit and end the trip with a lovely mulgipuder in the tavern on the museum-grounds.
4) Kama desserts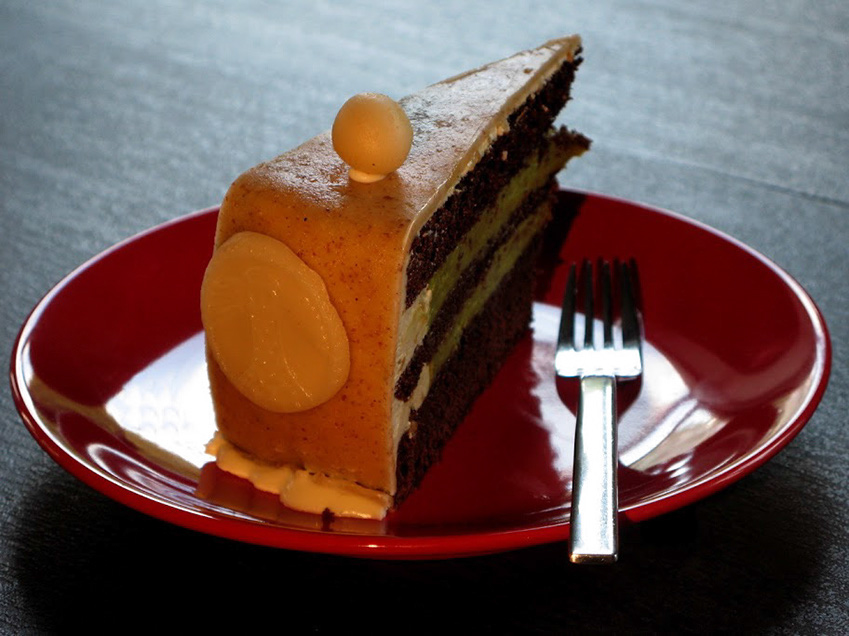 Photo credit: Kamahouse
Kama is not translatable and technically it is not a dessert. It is just an ingredient sometimes used in desserts. Kama is actually a flour mix of different grains, most usually barley, rye, oat and pea. This, quite like a lot of Estonian foods, grew out of the lack of food making people imaginative. After using all the different grains, the leftovers would just be put together. It doesn't go bad and it can be turned into a quick snack within seconds. The traditional way to eat kama is with sour milk (or buttermilk) or recently with kefir, but you wouldn't want to do that, that's like drinking sand with sour milk. For some odd reason, we are really proud of this invention by the way. Recently chefs of Tallinn have started to integrate kama into all sorts of different desserts.
Kamahouse, a restaurant in the hip Kalamaja area, has even been named after this distinct and traditional Estonian food. You can find a brilliant kama ice cream and other foods using kama as an ingredient there (seriously, they have patented a kama-cake).
5) Homemade bread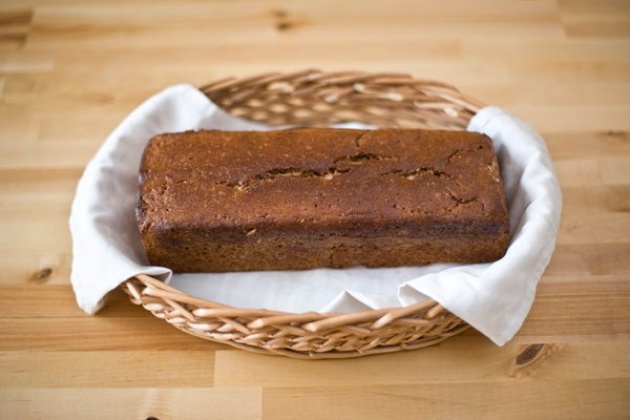 Photo credit: Like a Local Guide
Black bread plays a major role in Estonian culture. There are tons of superstitions, traditions and old sayings accompanying bread in Estonia. For example, you cannot cut bread open in the evenings or it will shrink, with slicing them in production, this saying has become obsolete.Also, if you drop bread, you cannot throw it away, you have to pick it up, kiss it and then continue eating. And eating the heel piece will give you big breasts.
In recent years, buying your own bread furnace to bake your own homemade black bread has been gaining popularity. Its a time-consuming hobby, but a very fun one. These breads are not just boring rye, imaginative additives like berries, raisins, seeds, bacon or almost anything can be thrown in to make it even more wonderful.
If you don't have the time to buy a proper furnace and bake your own black bread, you can find delicious bread sold in many bakeries, the Kalamaja bakery offers a wide variety of different excellent homemade breads.
—
Tried some things from the list and loved it or hated it? Let us know! If you feel like there are other fun yet not so often mentioned Estonian foods missing from the, list give us a comment.