Once you are done with visiting Prague you might want to see another gem of the Czech Republic – Karlovy Vary (you might also know it under its German name Karlsbad). The most famous Czech spa town is located only a bit over 120 km away from the capital city. If you are wondering how to get from Prague to Karlovy Vary we have prepared this detailed guide for you to have a smooth journey.
1. Prague to Karlovy Vary by bus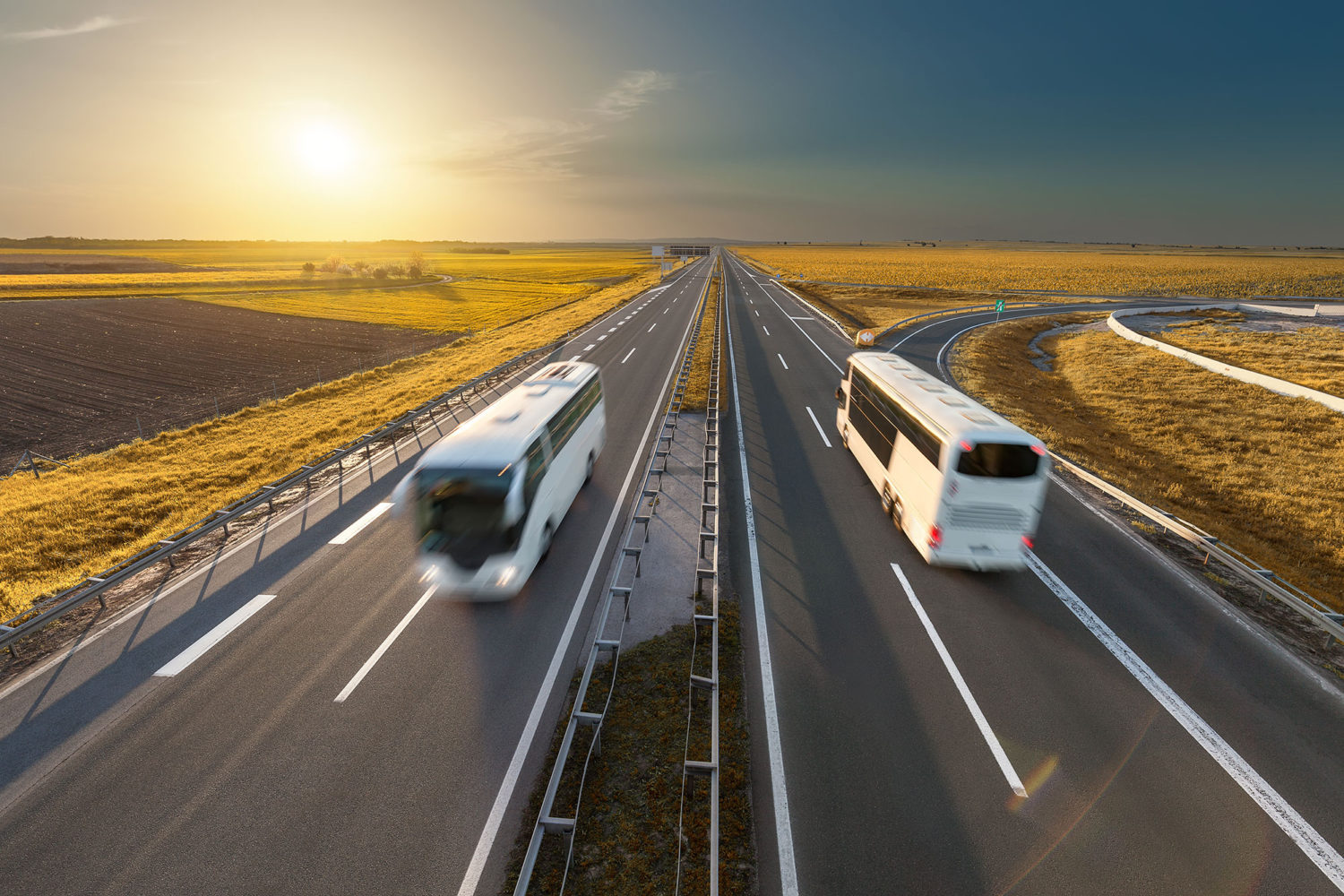 Time – a bit over 2 hours
Cost – Tickets start at €6.4
Ease – 5
Fun – 3
Sightseeing – 4
The easiest way to travel from Prague to Karlovy Vary is by bus. The connections are frequent (at least once an hour), buses are comfortable and the tickets are very affordable. Two main companies connecting Prague with Karlovy Vary are Student Agency and Flixbus. The journey time is a bit over 2 hours, depending on the connection and company you take. You can buy the tickets online, just head to the website of your chosen company to do so.
While both Student Agency and Flixbus have a similar standard we prefer using the first one a bit more – they offer complimentary wifi, onboard entertainment system and complimentary water and hot drinks.
In Prague, buses depart from the main bus station – Florenc. It is conveniently located in the city center, near the main train station. You can get there by metro (yellow line B and red line C) as well as by trams and buses. Be sure to be at the station at least a few minutes before the departure to easily find the platform. You can also board the bus at the Hradcanska metro station stop and at the Prague airport.
In Karlovy Vary buses have two stops: Trznice and Terminal. Both are located in the city center and not far from each other. From there you can easily walk to most of the places in Karlovy Vary.
2. Prague to Karlovy Vary by train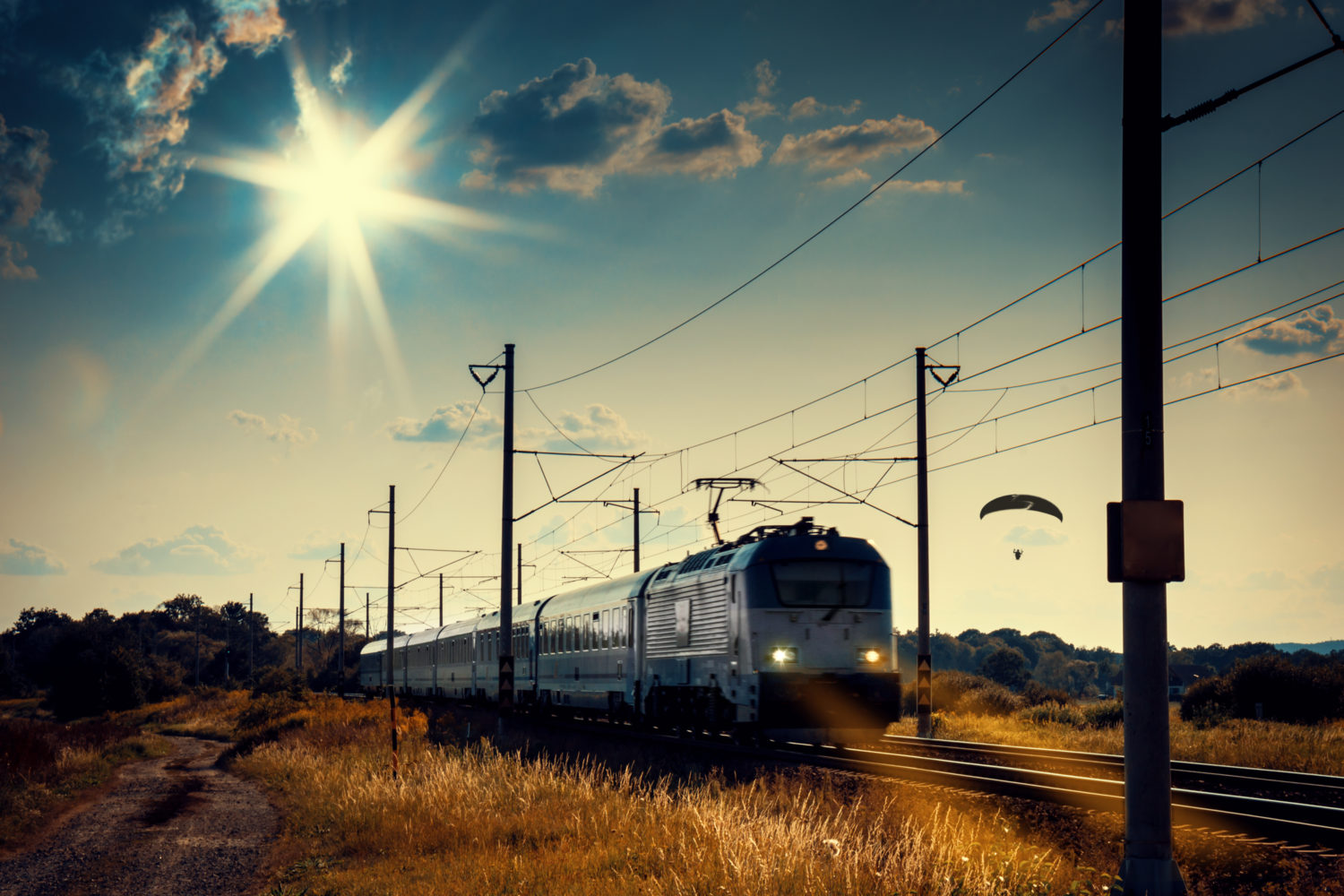 Time – a bit over 3 hours
Cost – Tickets start at €6.5
Ease – 5
Fun – 3
Sightseeing – 4
The journey by train from Prague to Karlovy Vary takes much longer than a bus (over 3 hours) so we recommend it especially to fans of railway transport. You can admire the beautiful Czech countryside along the way and relax when traveling from Prague to Karlovy Vary. There are only a few direct departures per day so check the schedule carefully when planning your trip.
Alternatively, you might choose a bit longer connections but stop along the way in some beautiful places that are worth visiting too. Start the day early and take the train from Prague to Plzen (1h15min away from Prague). The city is well known around the world for the famous beer – Pilsner, but there is more to see there: a charming center with the beautiful church and synagogue just to name a few attractions. A bit further along the way you can stop in Marianske Lazne (1 hour away from Plzen), another well-known Czech spa town with stunning architecture. Your next stop will be Cheb, where you need to change the trains for the one to Karlovy Vary. But before doing so go for a quick walk around the center to see rows of colorful houses and to walk through one of the narrowest streets in Europe. From Cheb, it's less than one hour to reach Karlovy Vary.
Both, the direct train and the one via Plzen start at the main train station in Prague – Praha hlavni nadrazi. It can be reached by the metro line C (red), buses or trams. The direct train to Karlovy Vary also stops at Praha Holesovice station (metro stop Nadrazi Holesovice, red line C), the train via Plzen and Cheb stops at Praha Smichov (metro stop Smichovske Nadrazi, yellow line B).
The train station in Karlovy Vary is located around a kilometer away from the center.
For both connections, you can buy tickets on the official website of Czech Railways. We recommend buying the tickets in advance as the earlier you buy, the cheaper it is.
3. Prague to Karlovy Vary by car sharing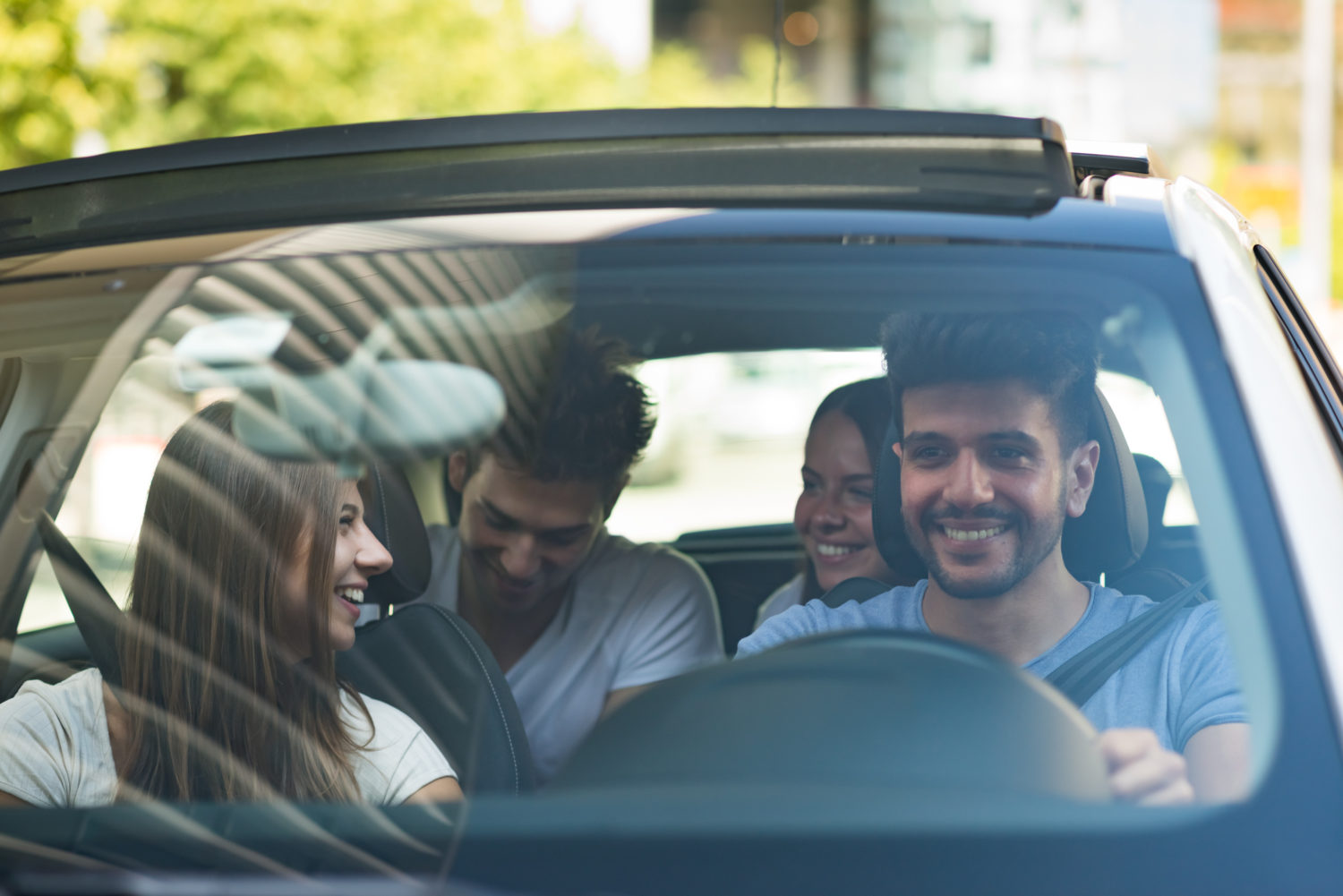 Time – around 2 hours
Cost – €5
Ease – 3
Fun – 4
Sightseeing – 3
Car sharing is a popular way of traveling in Central Europe. The main website that offers this service is BlaBlaCar. Rides are added daily and if you are lucky you can find one from Prague to Karlovy Vary. The price is usually lower than the bus or train ticket. Once you find the ride, you need to contact the driver and arrange all the details, such as the pick-up point and how much luggage you can take with you. Car sharing might be also a great way for you to talk to the locals and share some interesting travel stories!
4. Prague to Karlovy Vary by private transfer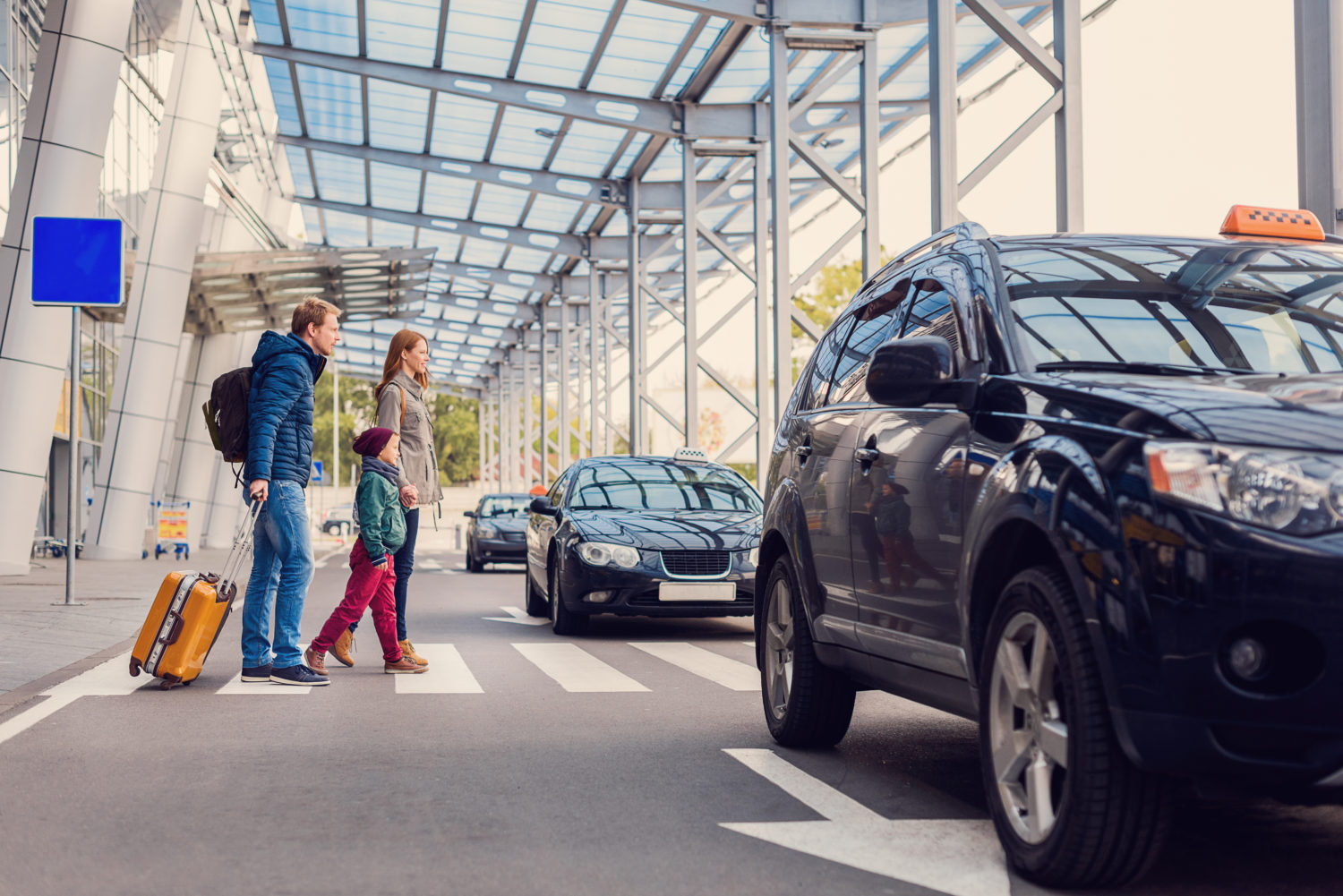 Time – around 2 hours
Cost – €70 per car
Ease – 5
Fun – 4
Sightseeing – 5
If you are looking for a comfortable ride, fit to your needs and schedule then you might be interested in the private transfer from Prague to Karlovy Vary. A few websites offer such service, the prices start at €70 and the journey time can be under 2 hours. This is especially recommended to groups or families who can share the ride.
5. Prague to Karlovy Vary hitchhiking
Time – around 2 hours
Cost – 0
Ease – 3
Fun – 4
Sightseeing – 3
If you feel like having a small adventure, hitchhiking from Prague to Karlovy Cary might be a great option for you. The easiest spot in Prague, from where you can catch the ride towards the West Czech Republic, is at Karlovarska street, some 50 meters from the final stop of the trams no 22 and 25. Alternatively, you can take the train from Praha Masarykovo Nadrazi to Jenec and walk to the motorway junction – it's further away than the first option but you might be luckier here.
6. Prague to Karlovy Vary by bike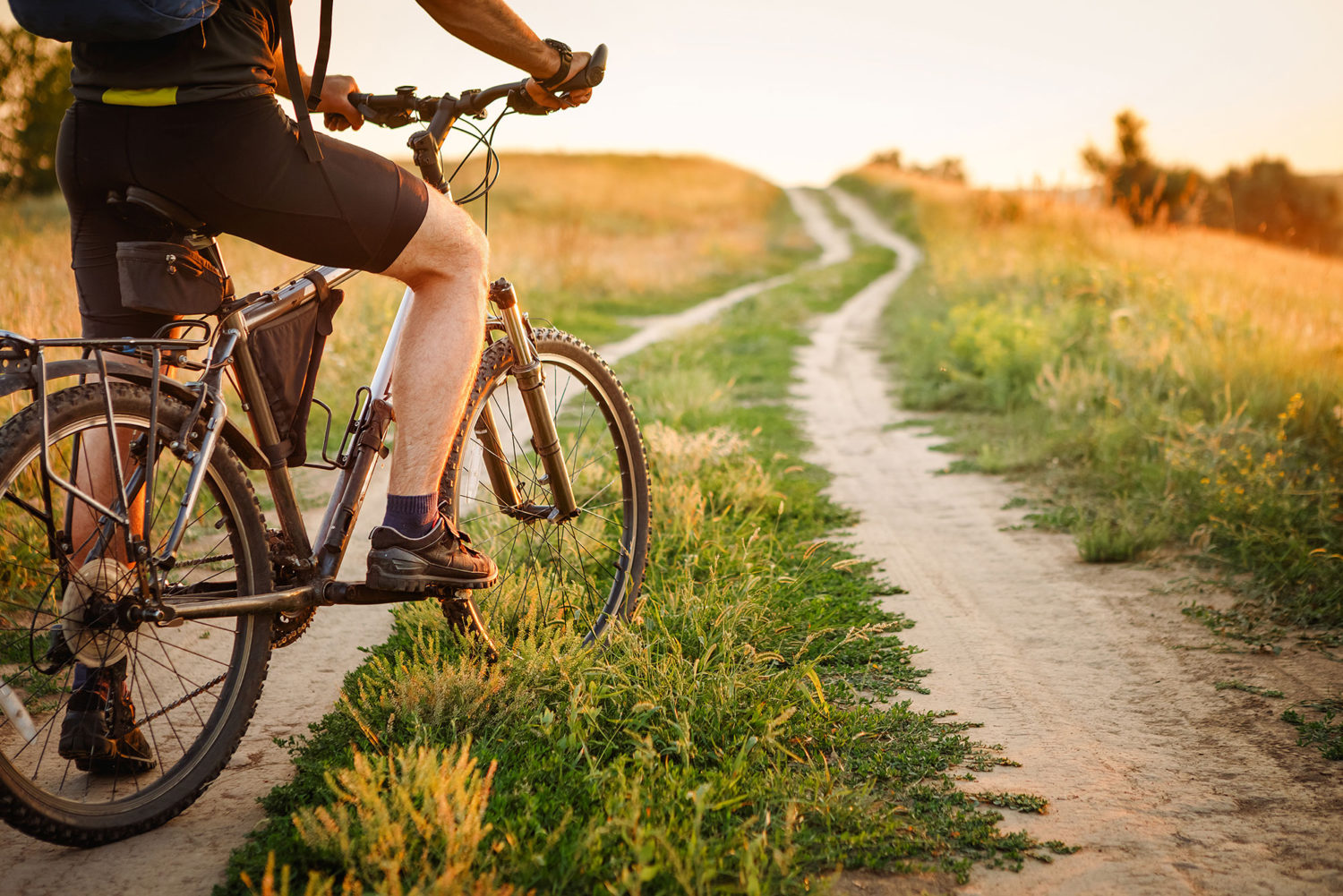 Time – 2 days
Cost – 0
Ease – 3
Fun – 4
Sightseeing – 5
If you are traveling by bike the journey from Prague to Karlovy Vary will be a treat for you, with the beautiful scenery along the way. You will need a few days to complete the journey and especially if you would like to see some interesting places along the way (and there are a few of them for sure, depending which route you would take). The bike ride from Prague to Karlovy vary is recommended for more advanced travelers, though, as this part of the Czech Republic is hilly and you can expect some uphills and downhills along the way.
7. Walking from Prague to Karlovy Vary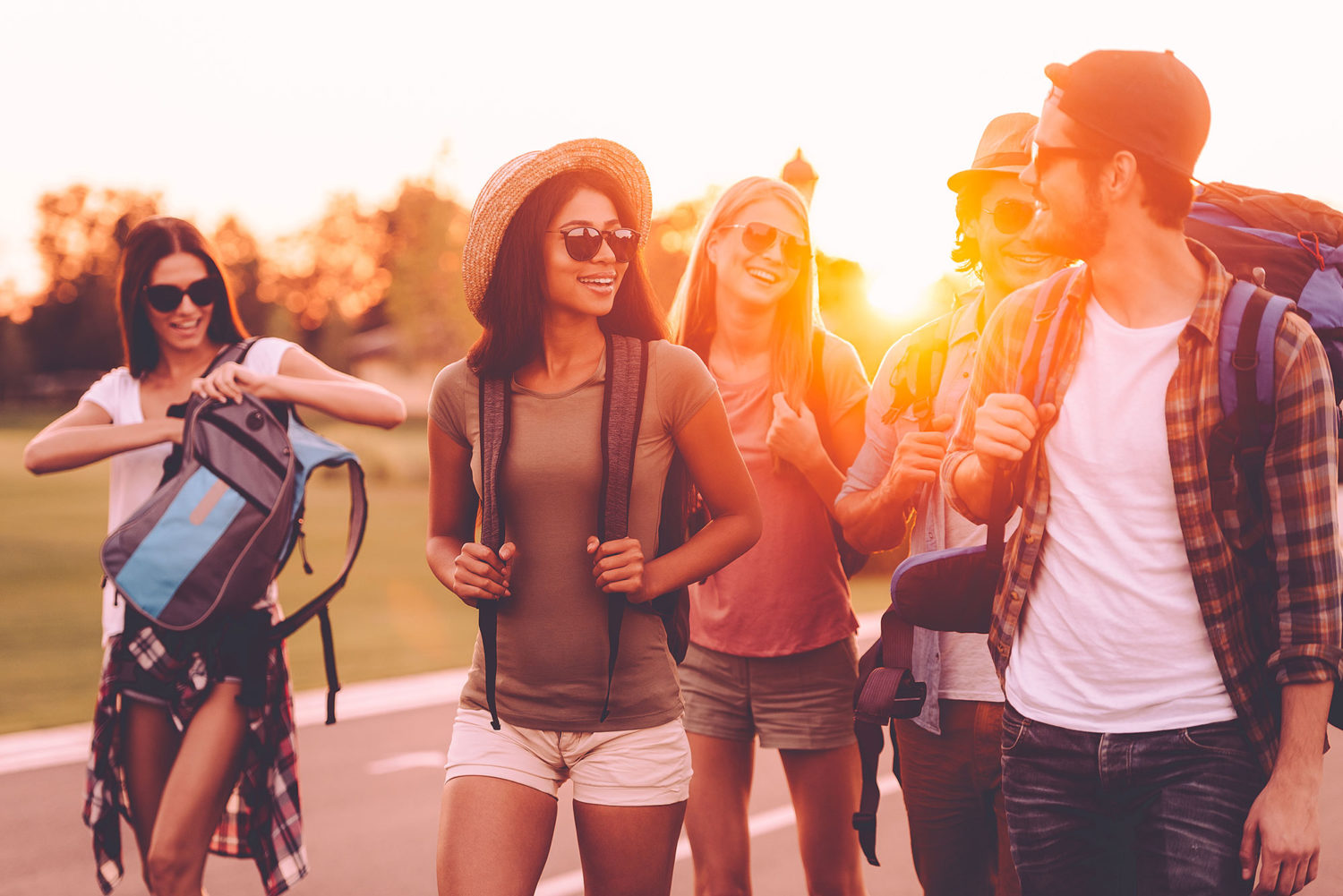 Time – 4 days
Cost – 0
Ease – 3
Fun – 4
Sightseeing – 5
For travelers who enjoy walking and hiking the trip from Prague to Karlovy Vary might be an interesting experience. It's not too far, some 130kms in total, but you can experience the Czech Republic to the fullest, with its picturesque landscape, charming villages, and interesting culture. Be sure to visit local pubs along the way (even if to drink the local nonalcoholic drink – Kofola from the tap) – they are a big part of Czech everyday life and the best place to chat with local people.
Have a great trip!
Images used under license from Shutterstock.com