Prague and Vienna are two gems of Central Europe. Both cities are beautiful, elegant, interesting and both are a must in your European itinerary. And what's the best way to travel between them? Below you have all the options how to get from Prague to Vienna (or from Vienna to Prague, it's up to you which city you visit first!).
It's only 350kms from Prague to Vienna so getting from one city to another is rather easy (although, if you're up for the adventure, it's very possible to do it too). There're numerous ways of travel from Prague to Vienna. You can eat chlebicky for breakfast in Prague and then Wiener schnitzel for lunch in Vienna!
Prague to Vienna by train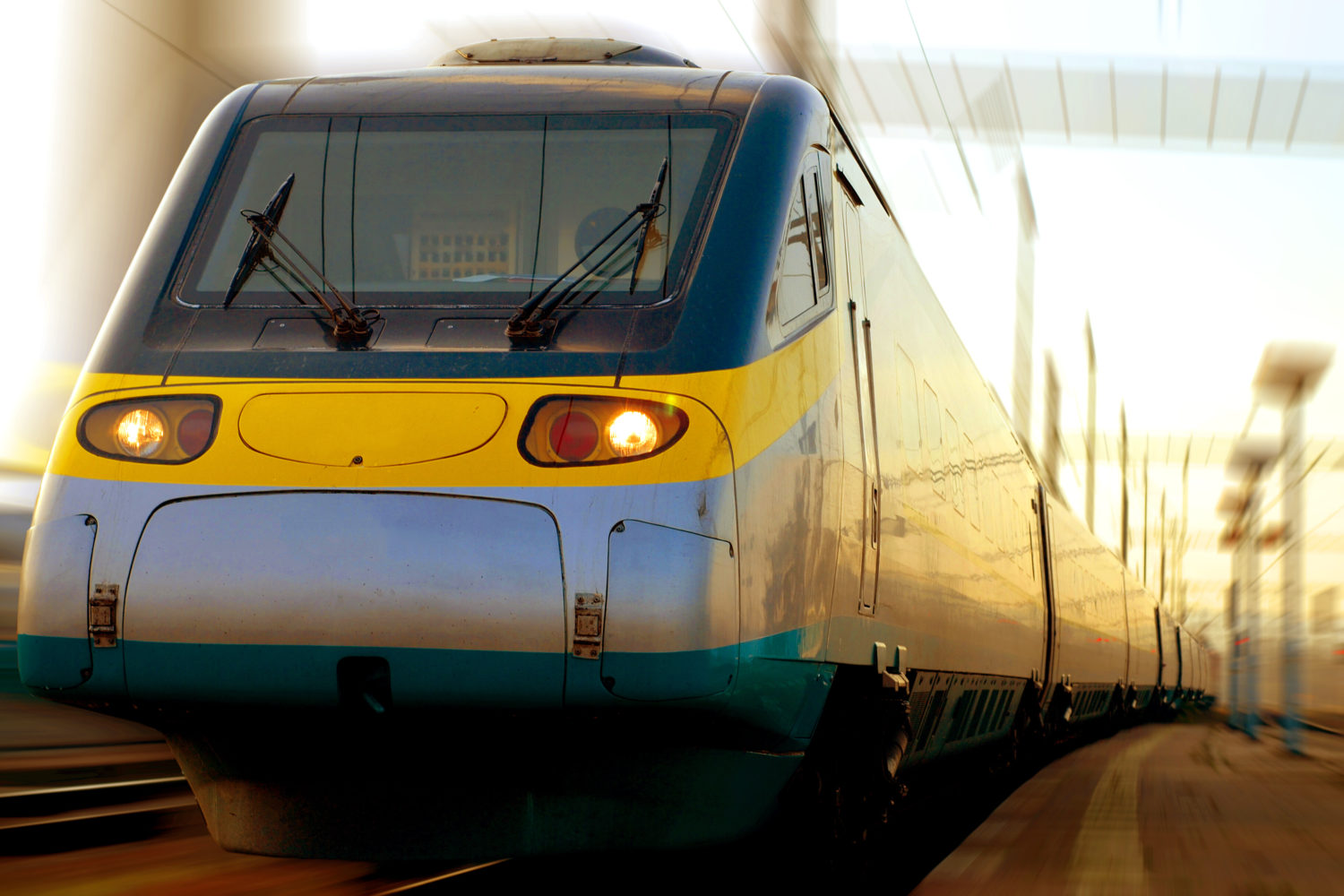 Time – 4 hours
Cost – You can find the cheapest tickets for €14/one way
Ease – 5
Fun – 3
Sightseeing – 3
Taking the train is the most comfortable and the fastest way to travel between Prague and Vienna. Each day there are numerous train connections, direct or with a convenient change in Breclav (at the Czech-Slovak-Austrian border). It's safe to say there is a Prague to Vienna train every hour. We recommend aiming for the direct connections as they are served by Austrian Rail Jet – a modern and very comfortable train.
The tickets' price starts at €14, the sooner you get the ticket the cheaper it is. If you decide last minute to go from Prague to Vienna by train the journey will cost you €35. You can get the ticket at the train station (look for the tickets' office, in Prague main station it's located on the ground floor while in Vienna it's on the street level) or just book them online at the website of Czech Railways or Austrian Railways. Before booking you should compare prices on both websites as sometimes there're cheaper tickets available on one of them.
Both in Prague and Vienna train stations are located in the center of the city, with a good public transport connection just about everywhere. In Prague you can get to the main train station by taking the metro red C line to "Hlavni nadrazi" stop while in Vienna it's U1 red line to "Hauptbahnhof" station.
Prague to Vienna by bus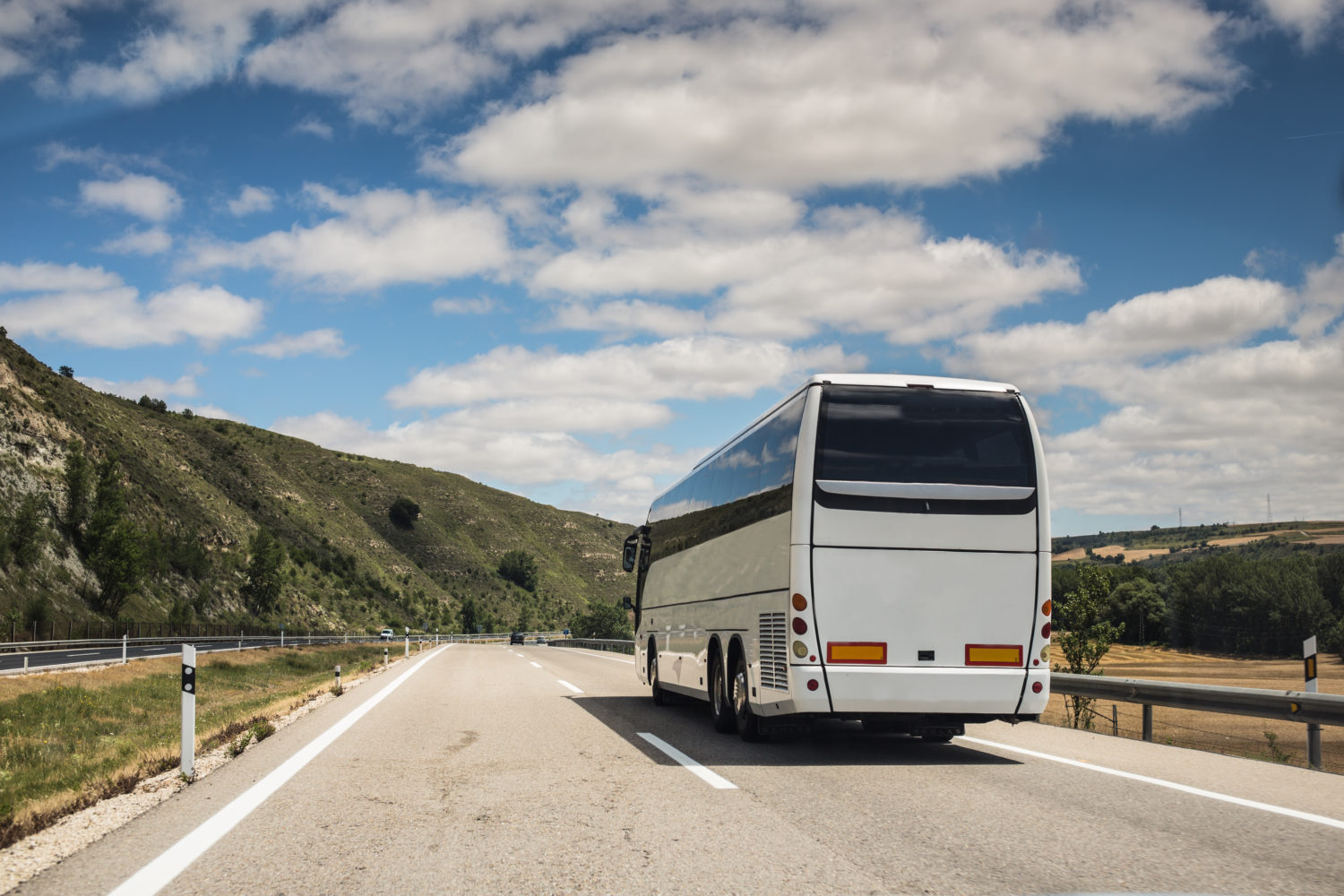 Time – around 4 hours 30 minutes
Cost – You can find the cheapest tickets for €13/one way
Ease – 5
Fun – 3
Sightseeing – 3
Prague to Vienna bus can be a really cheap option to travel between these two cities. The tickets start at €13 if you buy in advance (around €20 one day before the departure), you can get them online at either Regio Jet or Flixbus as these are two main companies serving the route.
There are numerous connections between Prague and Vienna through the day and it's all up to you which one you choose. However, for a more comfortable journey we suggest going with Regio Jet – they offer complimentary soft and hot drinks, free wifi and onboard entertainment service that will keep you occupied during the trip.
In Prague buses depart from Florenc bus station, located on the red C metro line (station "Florenc"), some 10 minutes walking from the main train station. In Vienna the main bus station is located at Erdbergstrasse, a bit far from the center but next to the U3 orange metro line (station "Erdberg").
Prague to Vienna on the sightseeing tour bus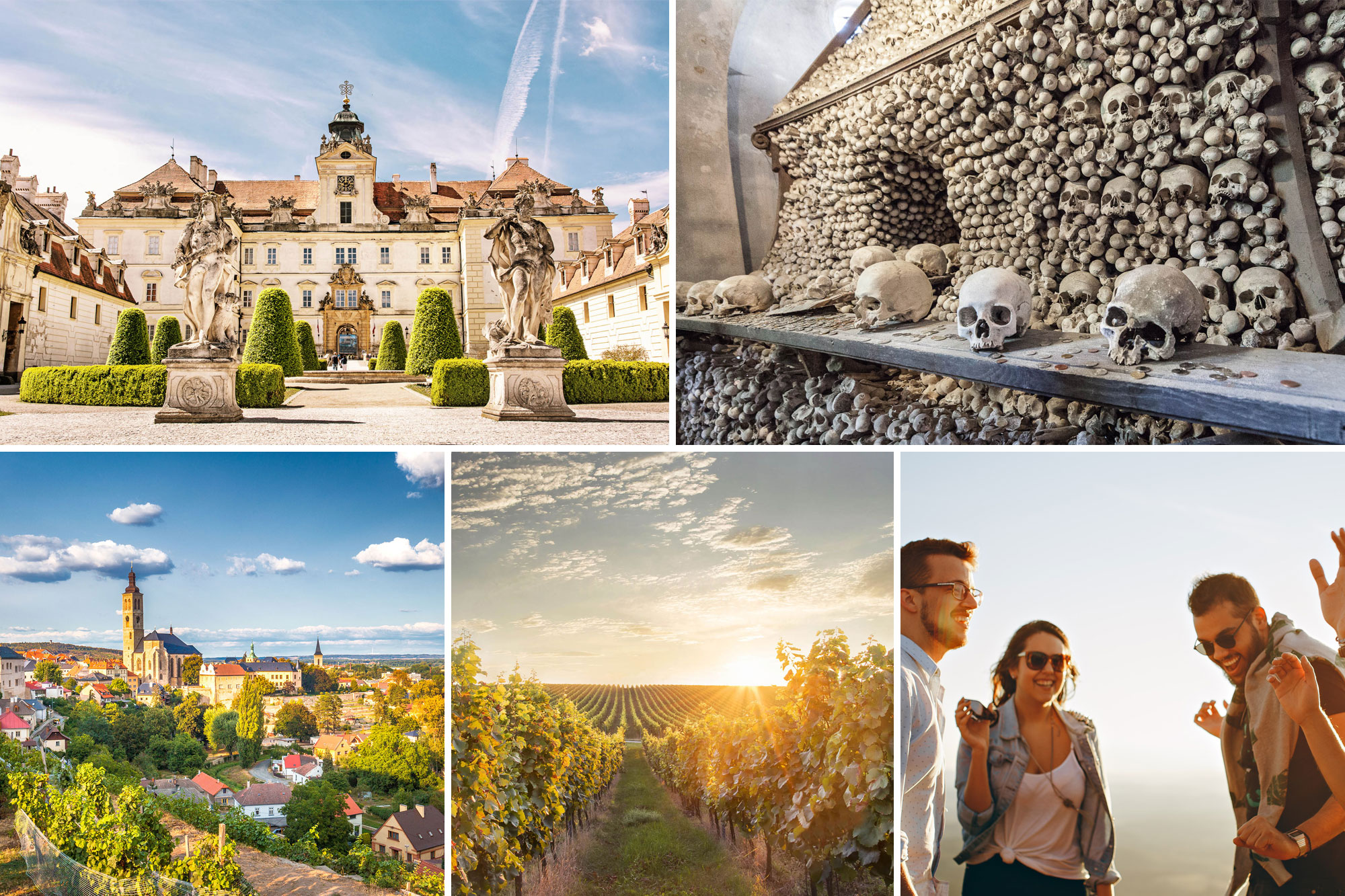 Time – 10 hours
Cost – €65 per person, private options available
Ease – 5
Fun – 5
Sightseeing – 5
A more interesting option than the regular bus is taking the small group sightseeing bus from Prague to Vienna or Vienna to Prague. The journey takes 10 hours and you will be able to see some amazing places along the way that normally would be difficult to see in one day only. The first stop is Kutna Hora and its famous Bone Church decorated with 40 000 human skeletons (yes, it is as creepy but fascinating as it sounds). From there you will drive to Brno, the second biggest city in the Czech Republic.
After having lunch, you will be able to wander around the beautiful old town and see numerous interesting sights, including the astronomical clock in the shape of… penis. Afterward, you will drive through the beautiful wine region of Southern Moravia. You will learn about the old wine growing traditions in the area and even try a local wine (it's much better than you might think!). Your last stop will be at two beautiful Baroque palaces in Valtice and Lednice, both are part of UNESCO World Heritage List. The tour costs €65 per person and is a great option for those who would like to learn more about the visited places, customs and culture.
You can find more information as well as book the sightseeing bus from here:
Prague to Vienna sightseeing bus
Vienna to Prague sightseeing bus
Prague to Vienna hitchhiking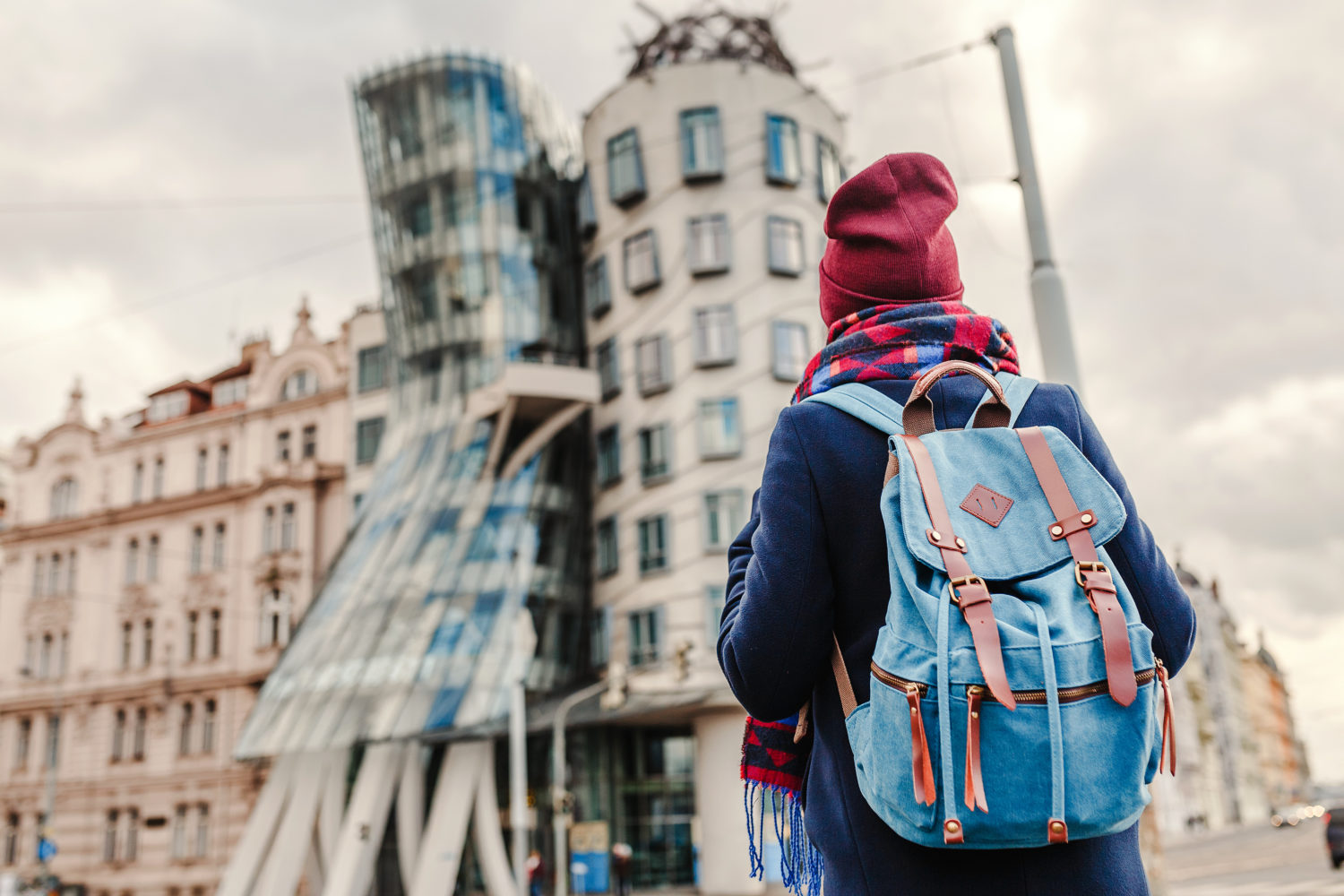 Time – depends on your luck
Cost – can be as low as 0
Ease – 2
Fun – 4
Sightseeing – 3
For those who love the adventure and enjoy the unpredictability of travel hitchhiking can be a great option to get from Prague to Vienna. The best spot to hitch a ride from Prague to Vienna is at the service station at Újezd u Průhonic (road no. 1) in the south-east part of Prague. To get there you need to take the red C metro line to Opatov (second to last stop) where you have to change for the bus X363. It takes a little effort to get there but this place is known as the best hitch-hiking spot to get from Prague to Vienna. If you're not lucky to get the ride all the way to the capital of Austria you might try getting to Brno first and from there hitch another car to Vienna.
Prague to Vienna by car sharing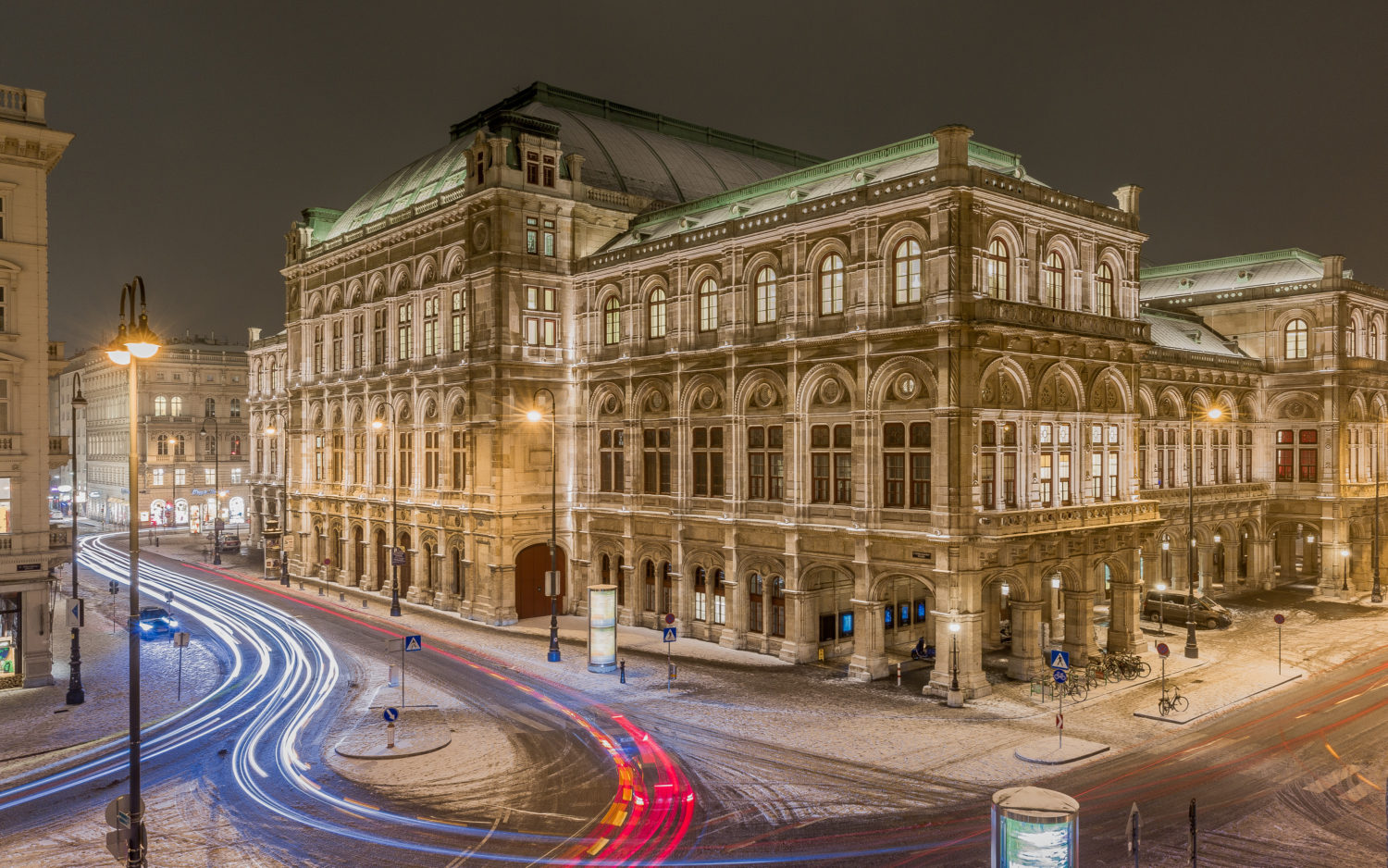 Time – 4 hours
Cost – From €9
Ease – 3
Fun – 3
Sightseeing – 3
A really popular option to travel around Central Europe is car sharing. There're websites connecting drivers with passengers, the most popular one being BlaBlaCar. You can search for rides there and get in touch with the drivers to arrange the pickup time and place. Usually, there are several rides from Prague to Vienna to choose from, with prices starting at €9. Our tip: don't get discouraged if you can't find anything a few days before the planned trip. The rides are added to the website until very last minutes.
Prague to Vienna by bike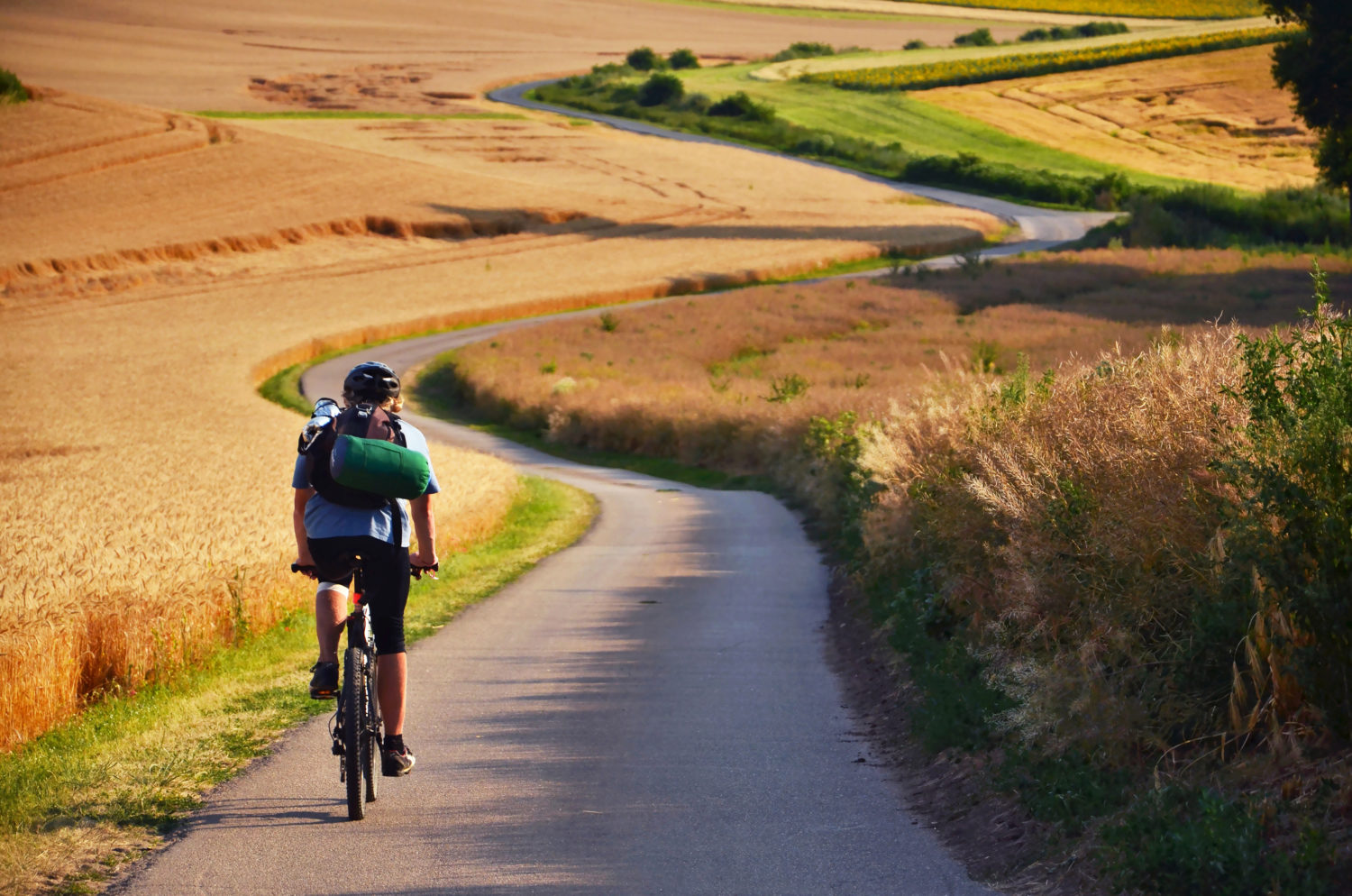 Time – at least 5 days
Cost – 0€
Ease – 2
Fun – 4
Sightseeing – 5
If you're travelling with your own two wheels you can go from Prague to Vienna by bike. This route is part of the Greenways trail, one of the oldest and more popular cycle trails in Czech Republic. The total length of the journey is almost 400kms and it can get tiring with the total ascent of 4590 meters but along the way you will be rewarded with some of the most beautiful views Czech Republic has to offer, especially in the south-east part of the country. Don't rush the trip, stop along the way often as you will be passing some interesting places such as Tabor, Znojmo or Mikulov – few of the most picturesque towns in Czech Republic!
Walking from Prague to Vienna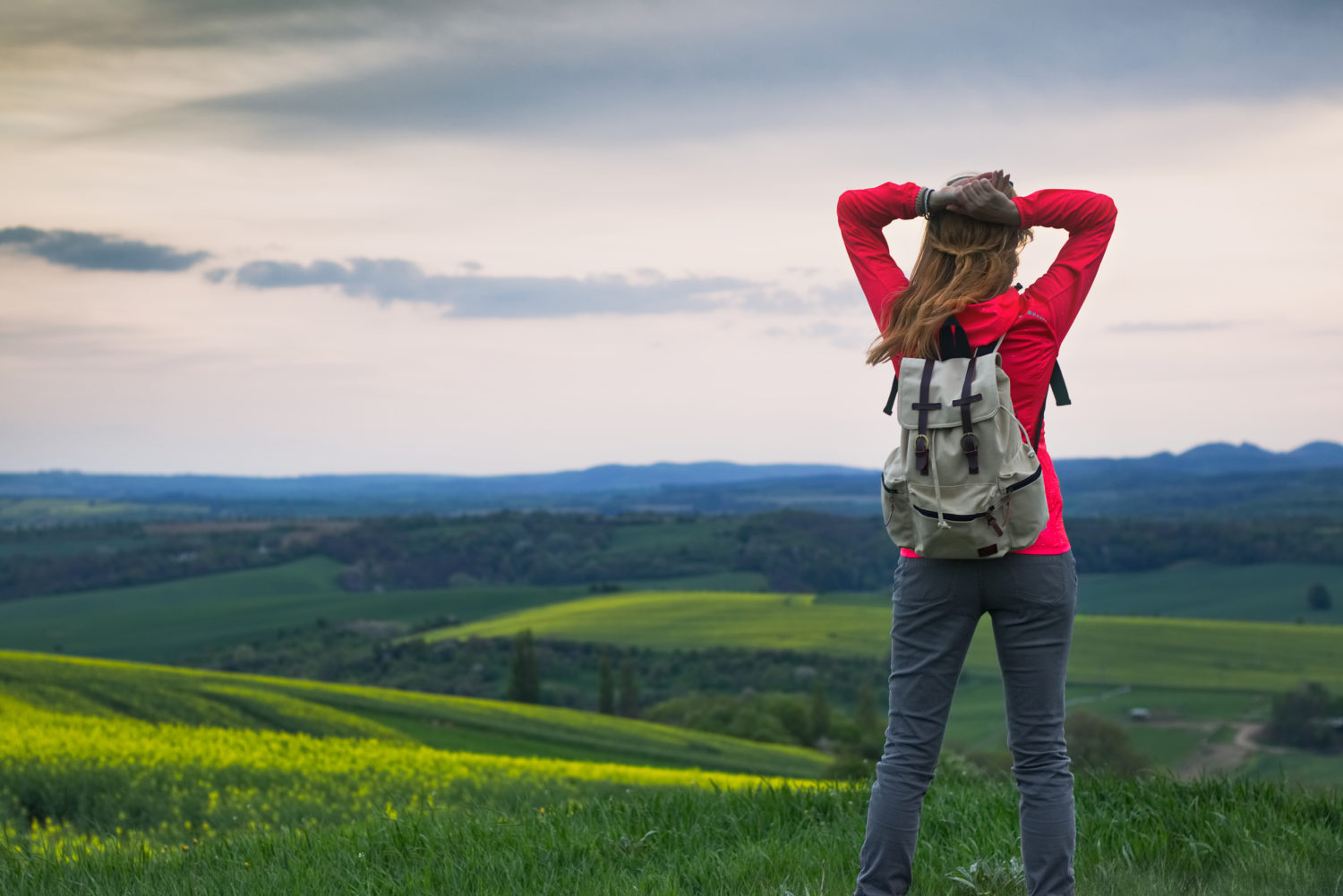 Time – at least 14 days
Cost – 0€
Ease – 2
Fun – 4
Sightseeing – 5
You have lots of free time, don't want to ride a bike but would like to see all the great places? Why not walking from Prague to Vienna? You would need at least 2 weeks to make this journey and it can get tiring on the hilly parts but enjoying these idyllic views and charming towns will be a truly priceless experience.
Roadtrip from Prague to Vienna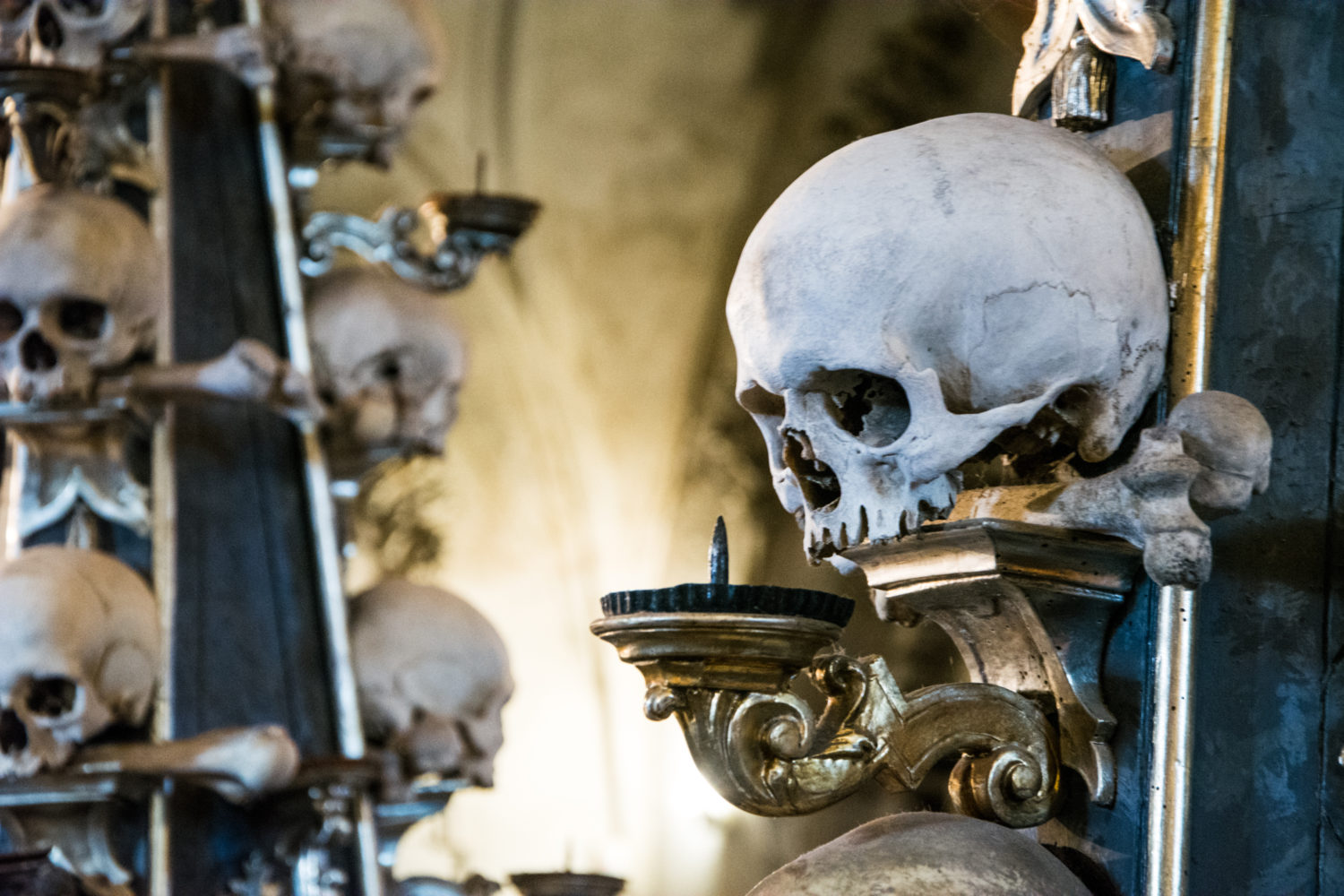 Sedlec Ossuary, Church of Bones in Kutna Hora, Czech Republic
Time – depends on you
Cost – €450 for car rental + all you spend on petrol
Ease – 5
Fun – 5
Sightseeing – 5
If you have your own car (or if you rented one) go for a road trip! This is actually a very good idea as the area between Prague and Vienna is full of interesting places! UNESCO listed towns, beautiful chateaus or one of the most famous breweries in the world – it's all there!
There are a few routes you could take and each of them is worth the trip. You could go east via Kutna Hora (known especially for its bone church) and Olomouc (city of students, with beautiful architecture and Holy Trinity Column, awarded by UNESCO) and then south to Brno (second biggest city in Czech Republic, a vibrant place with great atmosphere and lots of attractions) and onwards to Vienna. Or you could go south, via Bohemia region with its beautiful towns like Tabor or Cesky Krumlov or the capital of the region, famous for its beer – Ceske Budejovice and then turn east and visit even more charming, UNESCO listed places: Telc, Trebic, Znojmo or Mikulov, with Brno in between. No matter which route you choose you'll see some strikingly beautiful places for sure!
Prague to Vienna by private transfer
Time – 4 hours
Cost – €250 for a car with a driver
Ease – 4
Fun – 3
Sightseeing – 4
And last but not least – if you are looking for the comfortable journey but don't want to depend on the schedules you can book a private transfer. The price for the whole car is around €250 for the door-to-door service. It's not the cheapest option but if you travel with a group of 2-3 people it's also not that bad. And you can plan the journey according to your needs.
Prague to Vienna by plane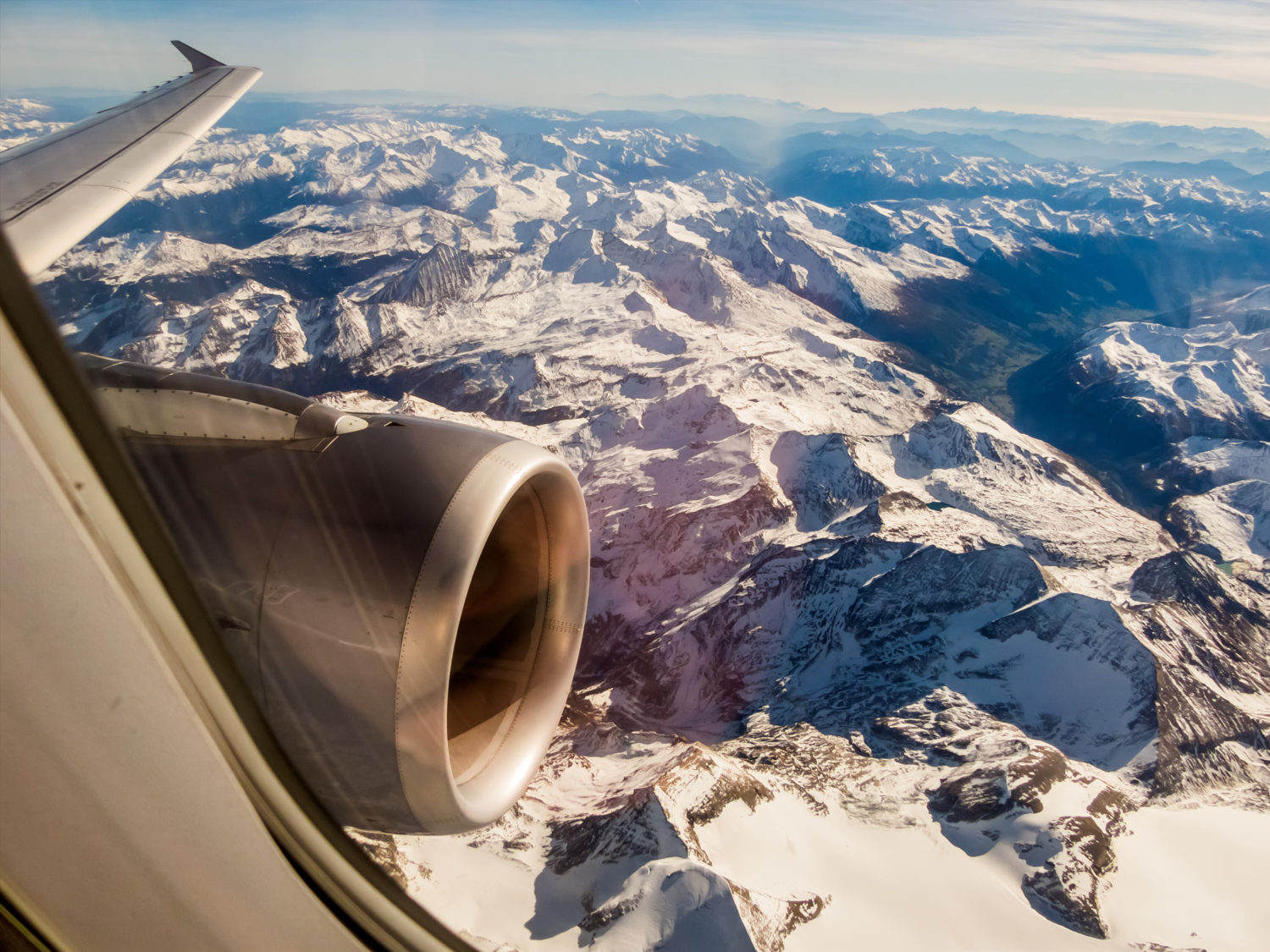 Time – 4 hours, including getting to and from the airport
Cost – You can find the cheapest tickets for €80/one way
Ease – 5
Fun – 3
Sightseeing – 1
Even if the cities are so close to each other each day there are couple of direct flights from Prague to Vienna, operated by Austrian Airlines. From Prague you can choose from flights departing around 8a.m., 11a.m., 3 p.m., 7 p.m. and 9 p.m. and from Vienna around 7a.m., 10 a.m., 1 p.m., 5p.m. and 8 p.m. The flight time is less than one hour but with getting to and from the airport and the time spent at the airport you can expect the journey time to be at least 4 hours in total. This option is the best for all fans of flying and those who enjoy the airport vibe.
If you book the ticket well in advance it can be even €80 one way. Best place to get the tickets is directly at the Austrian Airlines website.
No matter which way of transport from Prague to Vienna you choose we are sure you will have a good trip and a great time at your final destination!
Images used under license from Shutterstock.com