After visiting Vienna, the grand capital of Austria, you are most likely continuing your journey to Salzburg – a beautiful city with the magnificent Alps in the background, known as the birthplace of Mozart and the movie set of "The Sound of Music".
No need to worry about how to get from Vienna to Salzburg – we've prepared all the information for you! If you are wondering about the best ways to travel from Vienna to Salzburg (or Salzburg to Vienna) – read on!
1. Vienna to Salzburg by train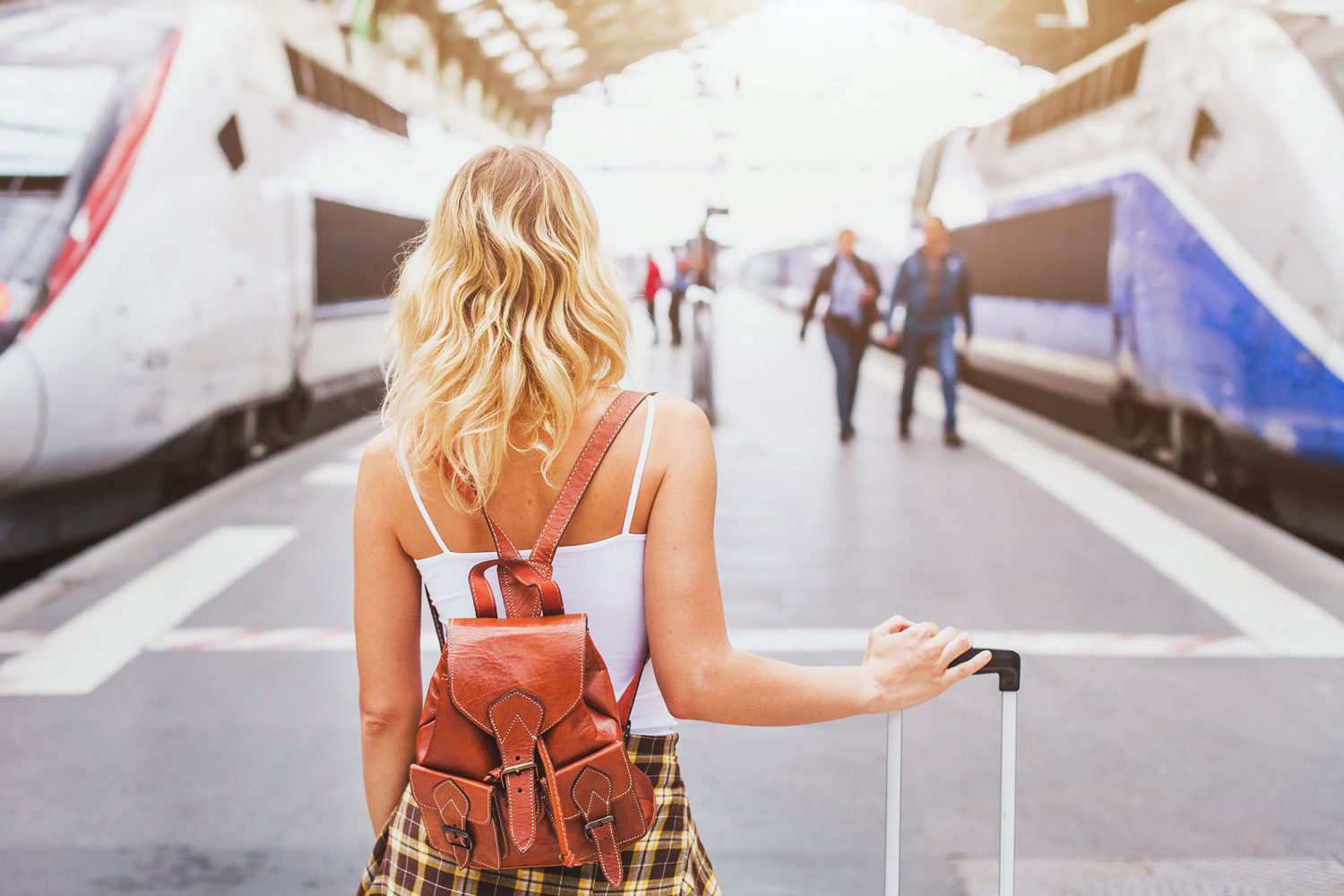 Time – around 2 hours and 30 minutes
Cost – Tickets start at €14
Ease – 5
Fun – 3
Sightseeing – 4
The easiest way to travel from Vienna to Salzburg is by train. The connections are very frequent and the journey takes around 2 hours and 30 minutes, depending on the connection you take.
There are two companies operating Vienna to Salzburg route: ÖBB (the national railways company) and the private one – WESTbahn. You can check the schedule of all the trains between Vienna and Salzburg at ÖBB website but to buy to ticket you need to go directly to the website of the company you would like to use (so either ÖBB or WESTbahn).
We recommend buying the tickets in advance as you can get a better deal then. In general, WESTbahn offers better prices, starting at €14 for a one-way ticket from Vienna to Salzburg.
No matter which company you choose you can expect a comfortable journey with some stunning views along the way, especially closer to Salzburg. When going from Vienna to Salzburg try to seat on the left side (looking at the train's direction) for the best views.
In Vienna, all the trains depart from Wien Hauptbahnhof – the main station in the city. To get there you need to take red metro line U1 to Sϋdtiroler Platz, trains and buses are also available. Some of the ÖBB trains start from the Vienna airport station and also stop at the Wien Meidling station, whereas WESTbahn trains have more stops in Vienna: at Praterstern, Mitte-Landstrasse, Rennweg, Quarter Belvedere, and Meidling stations. But it's safe to say Wien Hauptbahnhof is your main departure point.
In Salzburg, all the trains arrive to Salzburg Hauptbahnhof station, located close to the center of the city. It's around 20 minutes walk to get to all the Salzburg attractions.
2. Vienna to Salzburg by bus
Unfortunately, with so frequent train connections currently there are no buses going from Vienna to Salzburg.
3. Vienna to Salzburg by private transfer
Time – around 3 hours, without the stops along the way
Cost – starting at €80/person
Ease – 5
Fun – 4
Sightseeing – 5
If you would like to have a comfortable ride from Vienna to Salzburg, adjusted to your needs, but don't really feel like driving yourself you can opt for the private transfer. The prices start at €80 per person and you can book a car that fits up to 8 people.
You can add some stops along the way too! Besides Melk, Hallstatt and Sankt Gilgen that we recommended above you can also visit impressive Kreuzenstein castle – a mix of Romanesque and Gothic styles, medieval town of Durnstein located in the heart of the wine-growing region in Lower Austria or the secret Nazi Death Camp of Mauthausen. It will be an interesting and busy day for sure!
4. Vienna to Salzburg by car sharing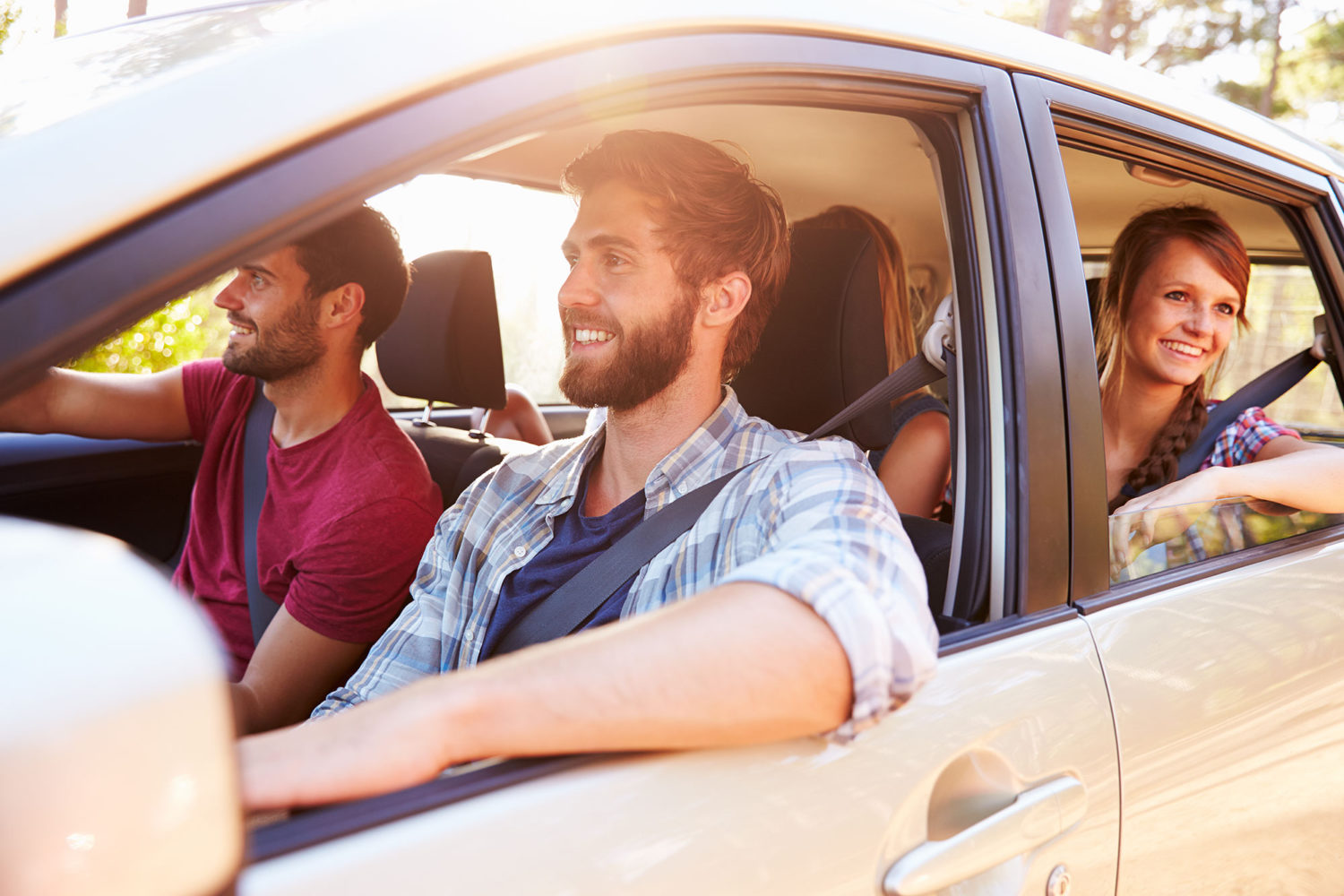 Time – around 3 hours
Cost – €15 and more
Ease – 3
Fun – 4
Sightseeing – 4
When you are flexible with your schedule you might be interested in the car-sharing option – a popular way of traveling in Central Europe. To travel this way you need to visit the website like BlaBlaCar (this one is the most popular one), create an account and search for the ride.
Once you find one that suits your needs and schedule you have to contact the driver and arranged all the details, like pick up place and time and how much luggage you can take with you. Vienna to Salzburg route is a popular one so usually you can find a few rides per day. Rides are constantly added to the system but it is best to search for them a day in advance.
Car sharing is a fun way of traveling, you can share some travel stories with your companions or talk about everyday life in their hometown. You won't be bored for sure!
5. Driving from Vienna to Salzburg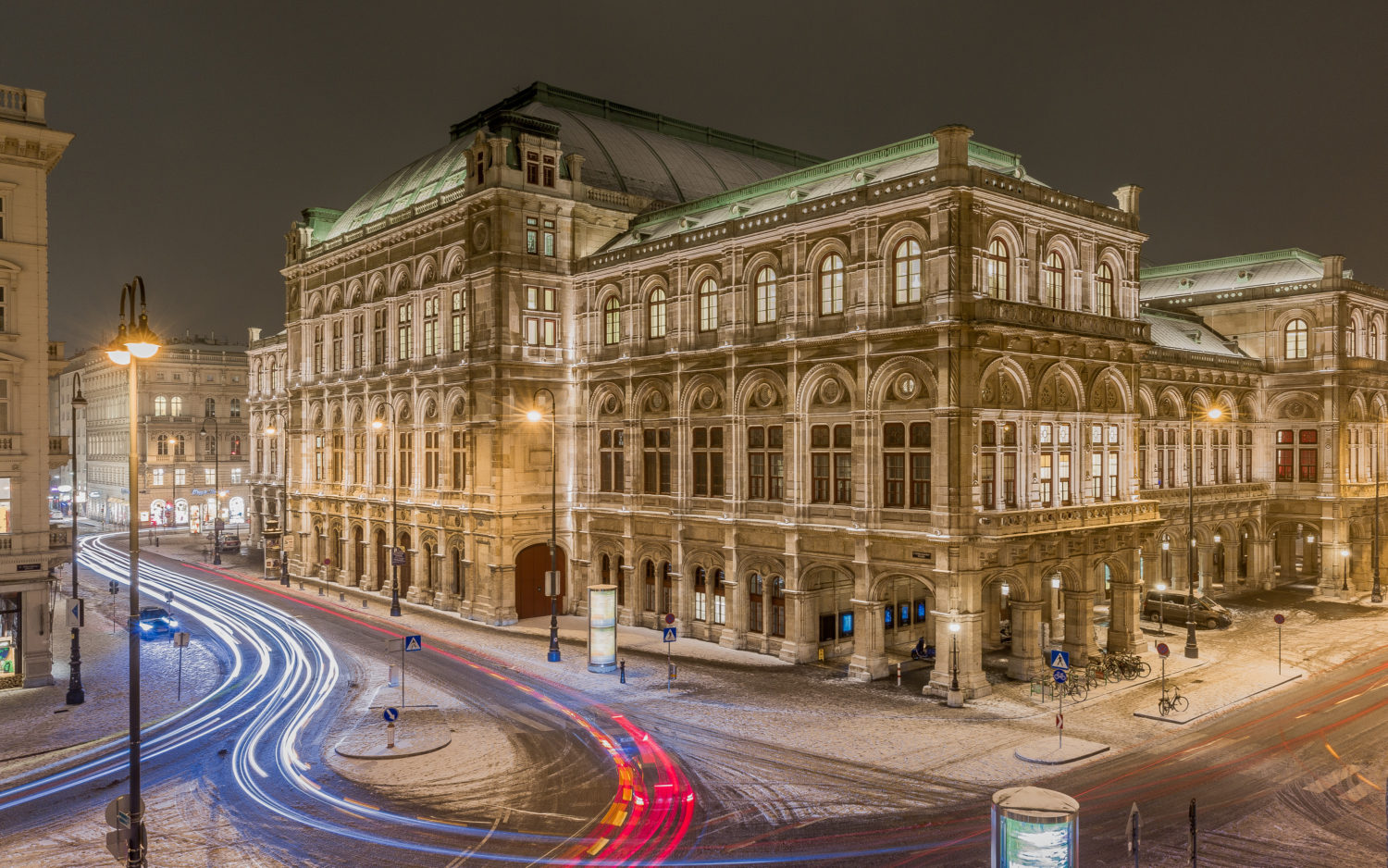 Time – around 3 hours
Cost – Rentals start at arund €80/day
Ease – 4
Fun – 4
Sightseeing – 5
Are you feeling like doing a small road trip? Traveling from Vienna to Salzburg is perfect for that! The distance between the cities is around 300 kilometers (you can expect some 3 hours driving) but you can rent a car for a day and see some amazing places along the way. Prices start at around €80, including the return of the car in a different location.
On the way, you can stop at numerous places. Our recommendations are Melk Abbey at the shore of Danube, picture-perfect Hallstatt – a town that is part of UNESCO World Heritage List or beautiful Sankt Gilgen, located on the shore of Wolfgangsee. We bet you will love all these places!
6. Vienna to Salzburg by hitchhiking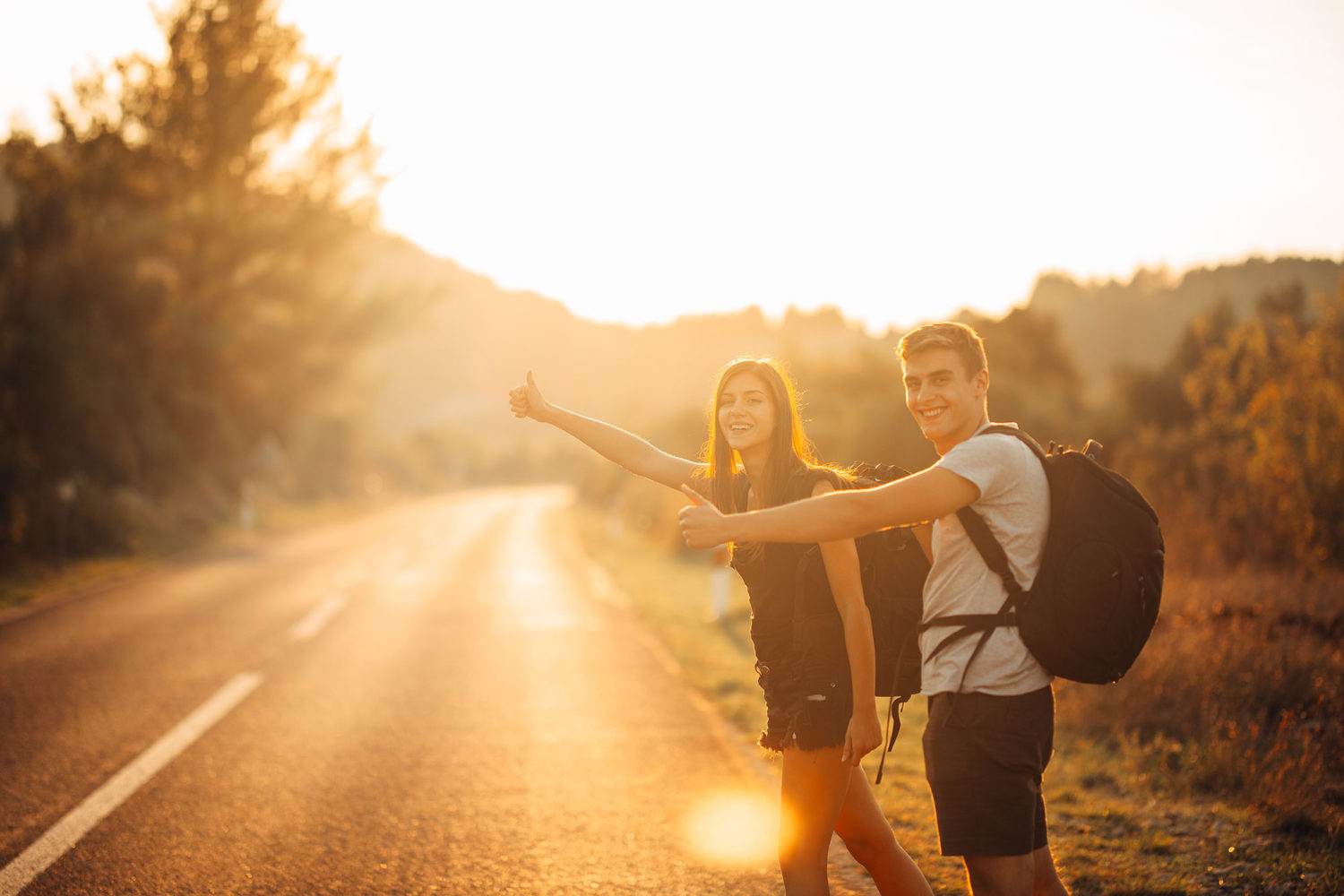 Time – depends on your luck
Cost – free
Ease – 2
Fun – 4
Sightseeing – 4
Hitchhiking from Vienna to Salzburg shouldn't be too difficult. It's not uncommon to catch the direct ride so try to aim for those and avoid especially cars going to Sankt Pölten – from there it's mostly the local traffic and you might have difficulties getting out to continue your journey.
The best spot to hitch the ride in Vienna is at Hatikgasse, near Hϋtteldorf metro station (final stop at U4 green line). This road leads to A1 motorway towards Salzburg. The bus stop you will find there is the best spot for hitchhiking.
If you plan to hitchhike from Salzburg to Vienna the best starting point would be Münchner Bundesstraße near the Salzburg-Mitte junction or Salzburger Straße near Salzburg-Nord junction. Both places are close to the entrance to A1 motorway going all the way to Vienna.
6. Vienna to Salzburg by bike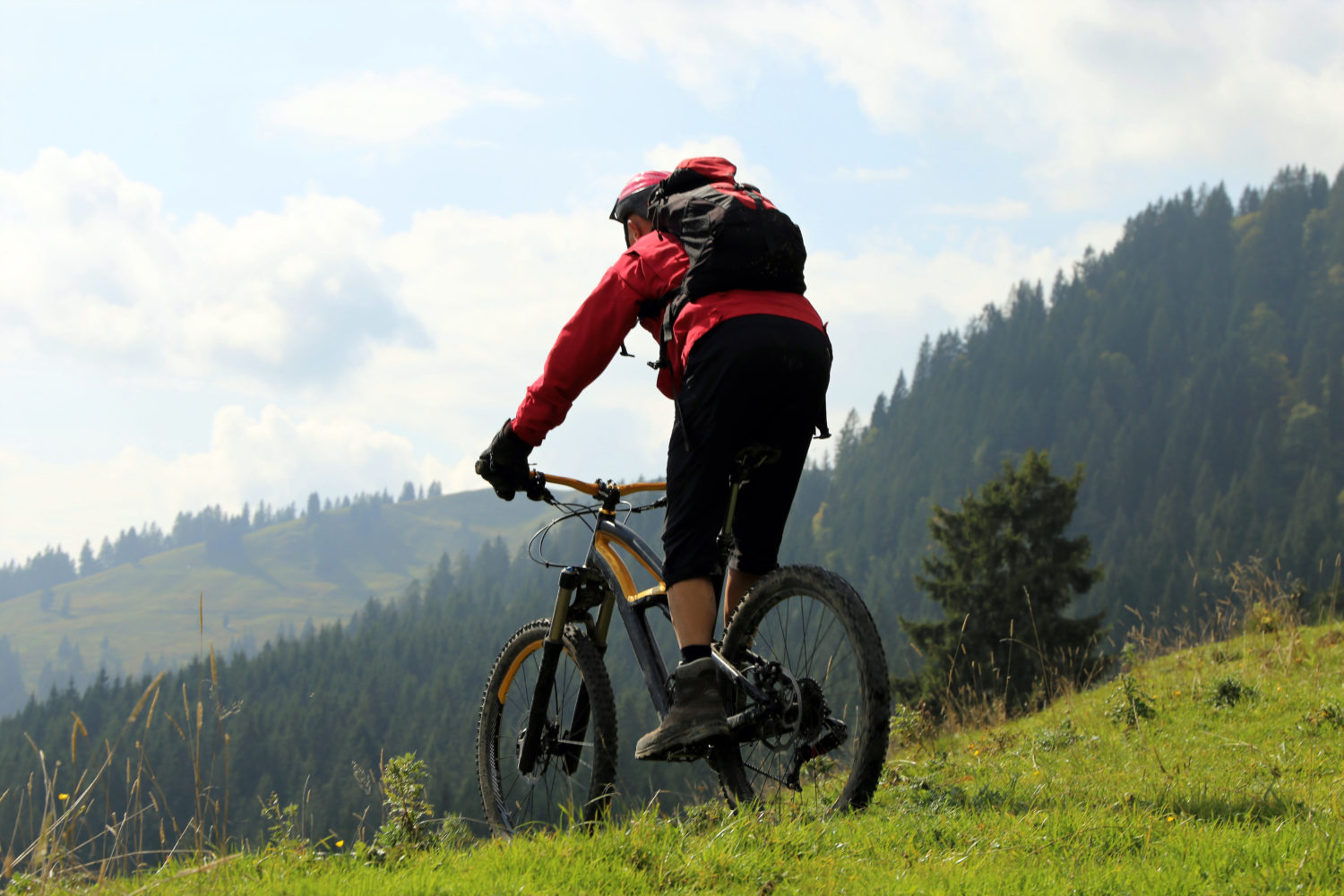 Time – at least 5 days
Cost – free
Ease – 3
Fun – 4
Sightseeing – 5
Austria has a very good network of cycling paths ("radweg" in German) so if you decide to cycle from Vienna to Salzburg you don't need to worry about the infrastructure on the way. You can do the journey in 5 days but you can spend much more time, enjoying the beautiful countryside along the way.
The first part of the journey will take you along the Danube river, with lots of charming villages and vineyards along the way. From Linz to Salzburg it's more uphill but you will be rewarded with some stunning views to admire. You can also do a small detour to visit some of the Alpine lakes (like Mondsee or Wolfgangsee) along the way – they landscape there is just the prettiest!
7. Walking from Vienna to Salzburg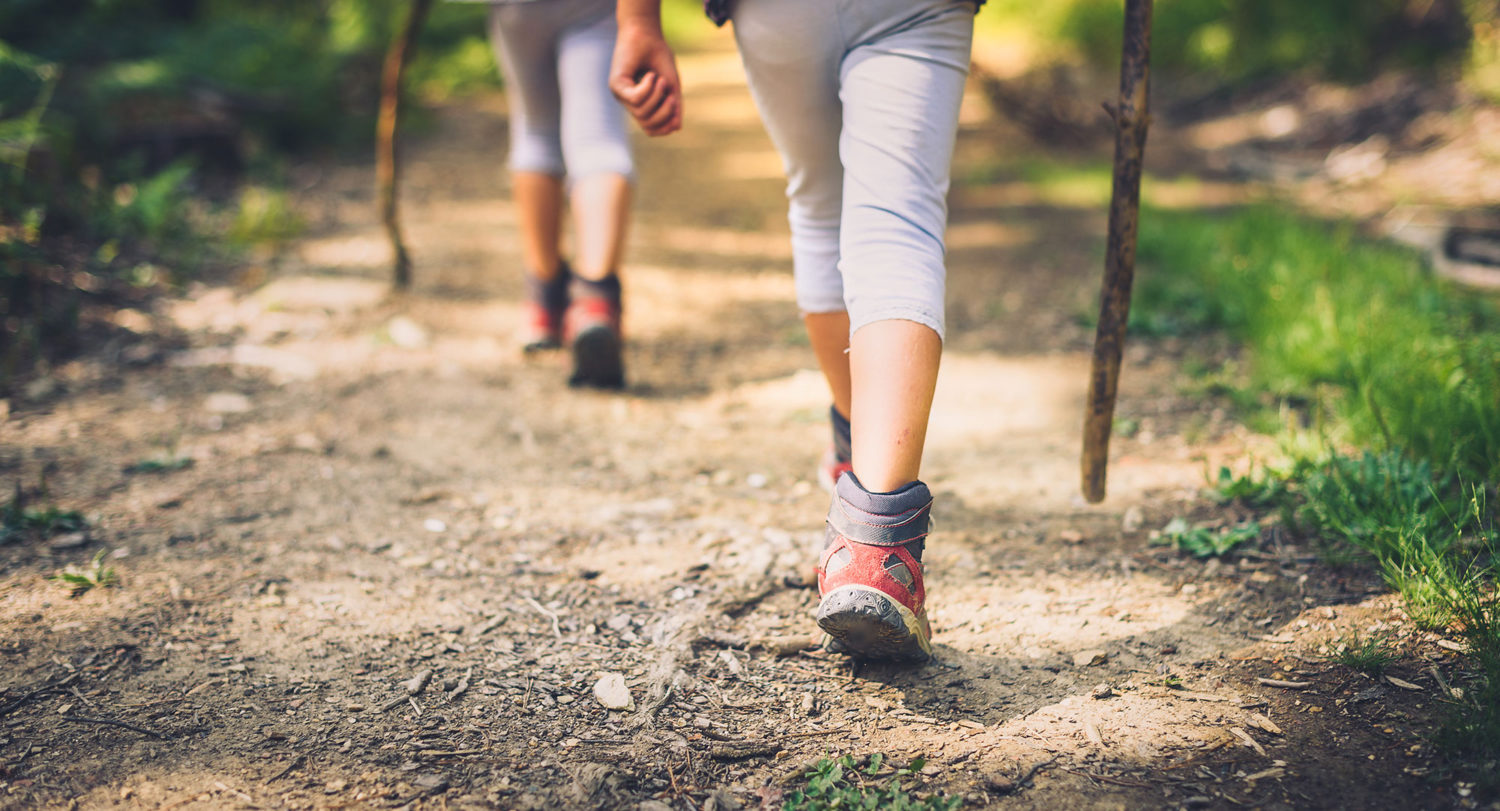 Time – around 2 weeks
Cost – free
Ease – 2
Fun – 4
Sightseeing – 5
For those of you who enjoy walking, we can recommend the slow journey from Vienna to Salzburg. It will take you a while but what you will see on the way will stay in your memory forever. Small villages, vineyards, Alpine lakes, and charming towns – it's all there. This might be also the best way to see how life goes in some lesser-known parts of Austria.
Have a great trip!
Images used under license from Shutterstock.com