So, you arrived in Tallinn some days ago and you think you've done it all. You took the Free Tour, visited Telliskivi Creative City and spent all of your hard earned money either on local amber that's definitely not imported from Lithuania or eating copious amounts of bear meat in Olde Hansa. Well, you're in luck, because even though Estonia is small, it doesn't actually end at the border of Tallinn. What follows is a list of 10 locations that are well worth your time and interest.
1. Toome Hill in Tartu
Photo credit: Anita
The southern Estonian city of Tartu is sometimes hailed as Estonia's education capital because the country's oldest university still operates here. It's not only home to beautiful minds, though, but some gorgeous locations as well. The prime example would be the city's historical centre, Toome Hill. Take a stroll through the vibrant green parks, explore the old observatory, marvel at the ruins of a medieval cathedral and spy a first-year student emptying the contents of his stomach onto a nearby tree after an intensive night of "studying". This is a place where modern and medieval shrug off the weight of centuries and shake hands as friends. And as you're basking in the cool shadows of the statues of the greatest academics to emerge from the esteemed university, know that it's not a babbling brook you're hearing, but a hung-over law undergrad taking a leak in a bush somewhere nearby.
Should you wish to experience this academic tomfoolery firsthand, we'll be more than happy to take you there on our The Spirit of Tartu & Romantic Viljandi daytrip. Fines obtained for public urination will not be included in the price of the tour.
2. Käsmu captains' village
Käsmu is a gorgeously picturesque captains' village on the northern coast of Estonia that was first mentioned in a court record in 1453 when a local man killed another guy in a bar fight. Times were indeed tougher before the craft beer revolution. Käsmu's captains sailed all of the world's oceans and took their anger management issues out to the open seas. Nowadays the villagers have calmed down a bit and instead of committing recreational murder, they host the annual Viru Folk Music Festival. Käsmu is also home to Aarne Vaik, a local guy who has his own maritime museum and cooks salmon so good you'll develop a crippling addiction. There are no longer any bars in Käsmu, though. At least we've learned something from history.
By the way, Käsmu serves as a the lunch stop on our Lahemaa National Park daytrip. Medical bills for salmon addiction treatments will not be included in the price of the tour.
3. Kakerdaja bog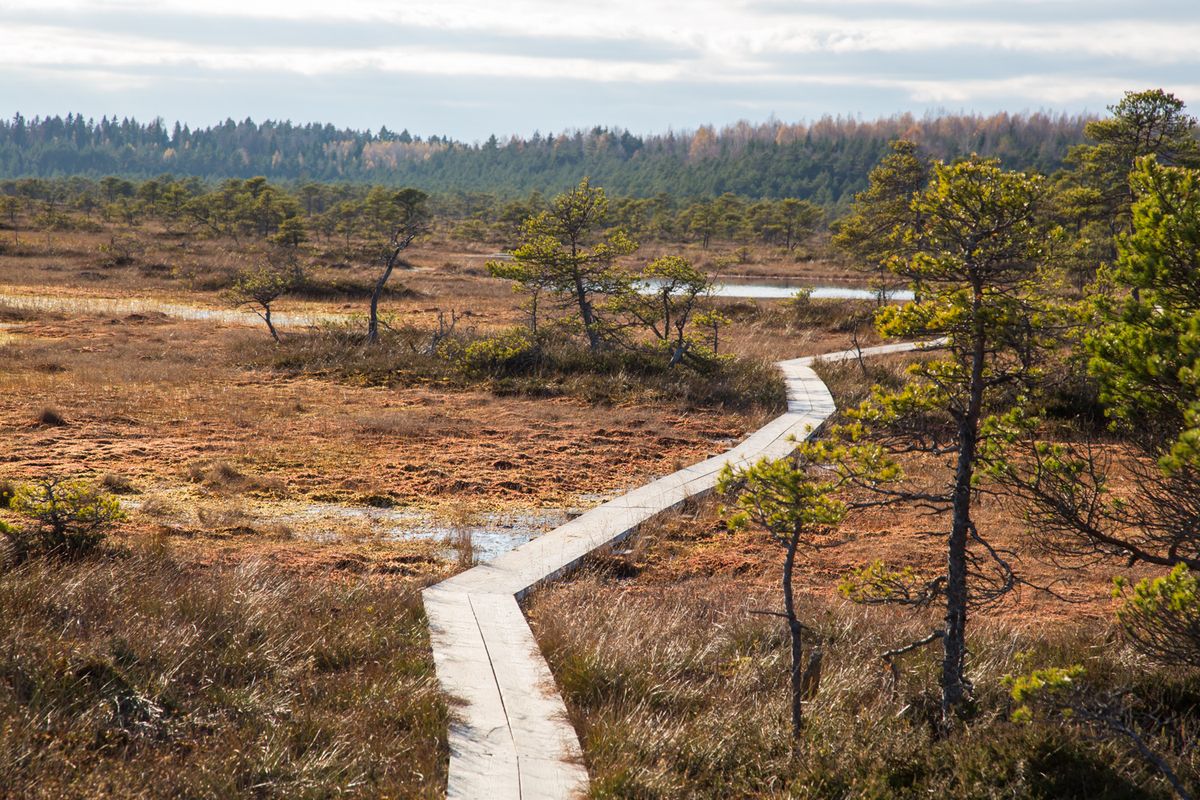 Photo credit: Kalev Külaase
Your visit to Estonia won't be complete without a trip to a wetland. The magnificently mystical Kakerdaja bog, situated in the Kõrvemaa Nature Reserve about 50 kilometres south-east of Tallinn, offers captivating vistas, peace and tranquillity. As you're taking the boardwalk through the beautiful landscape, you'll come upon a lake in the middle of the bog. There you can enjoy a refreshing swim in the dark waters where, back in the day, Estonians sacrificed people to their ancient gods. Don't feel alarmed when something brushes against your leg. It's most likely nothing.
If you don't want to explore the bog like some lame commoner, we'll send you there with a local celebrity! Come on our Picturesque Bog Walk & Dinner at Kau Manor tour and your guide will be the founder of Like A Local himself. You'll definitely be in for a treat, as he is the most knowledgable, intelligent and erudite man I have ever met. He is also very handsome. And my boss.
4. The Onion Road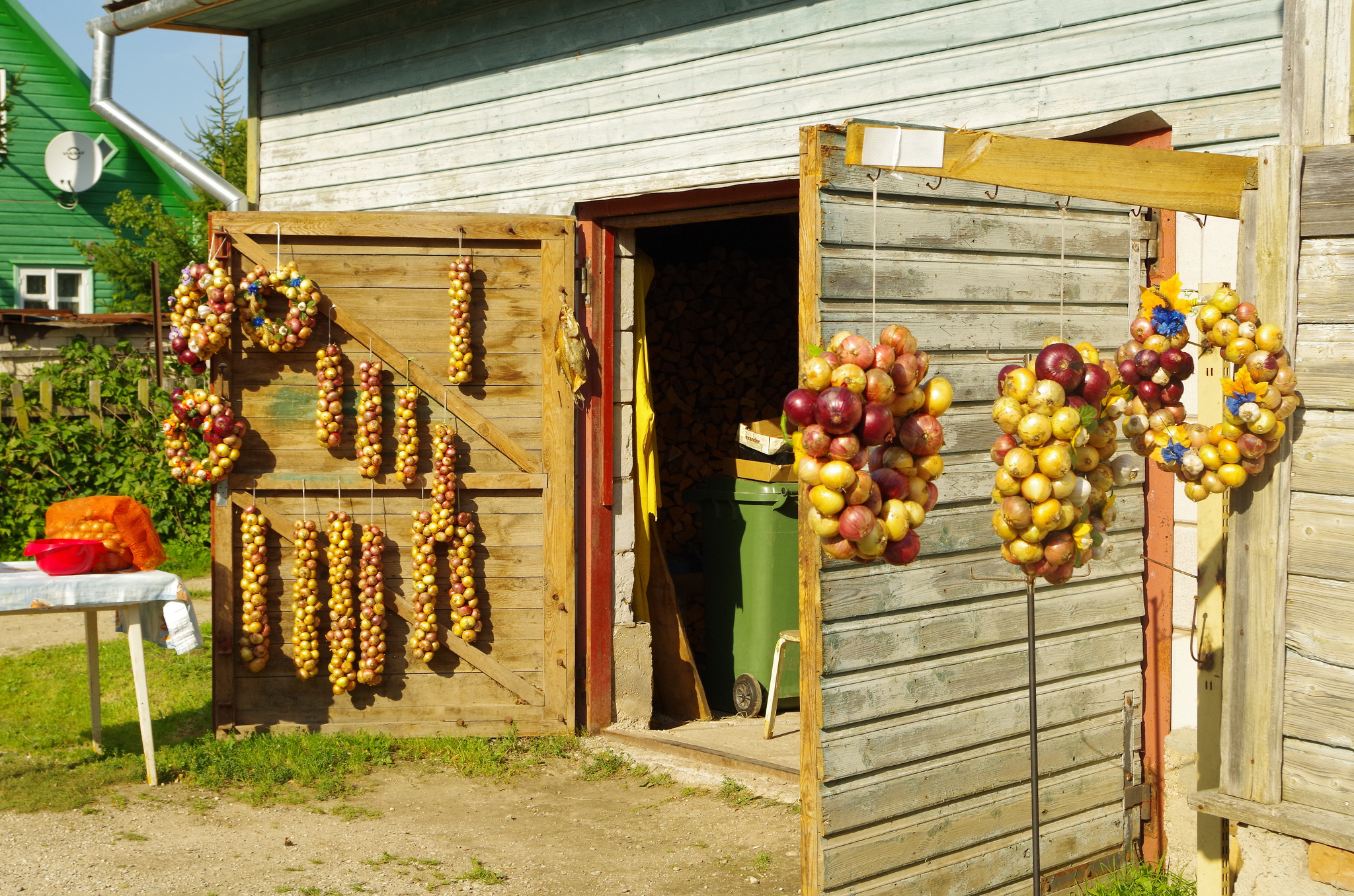 Photo credit: kriimudrohelisedsilmad (off for while)
Sure, the Onion Road might sound like a slightly offensive Eastern European equivalent of the Yellow Brick Road from The Wonderful Wizard of Oz, but not so fast! It's actually a 30-kilometre-or-so stretch of road spanning the southern coast of Lake Peipus, inhabited by Russian Old Believers who are famed for growing beautiful golden onions. Sample delicious salted fish, wash it down with local moonshine and if you're not blind or dead by the morning, listen as Aleksey from the neighbouring village passionately explains why things were so much better during the Soviet times. A useful tip: don't suggest the locals return to the glory days by establishing a country called the Soviet Onion. That will be one high five you'll never forget.
5. Haanja Highland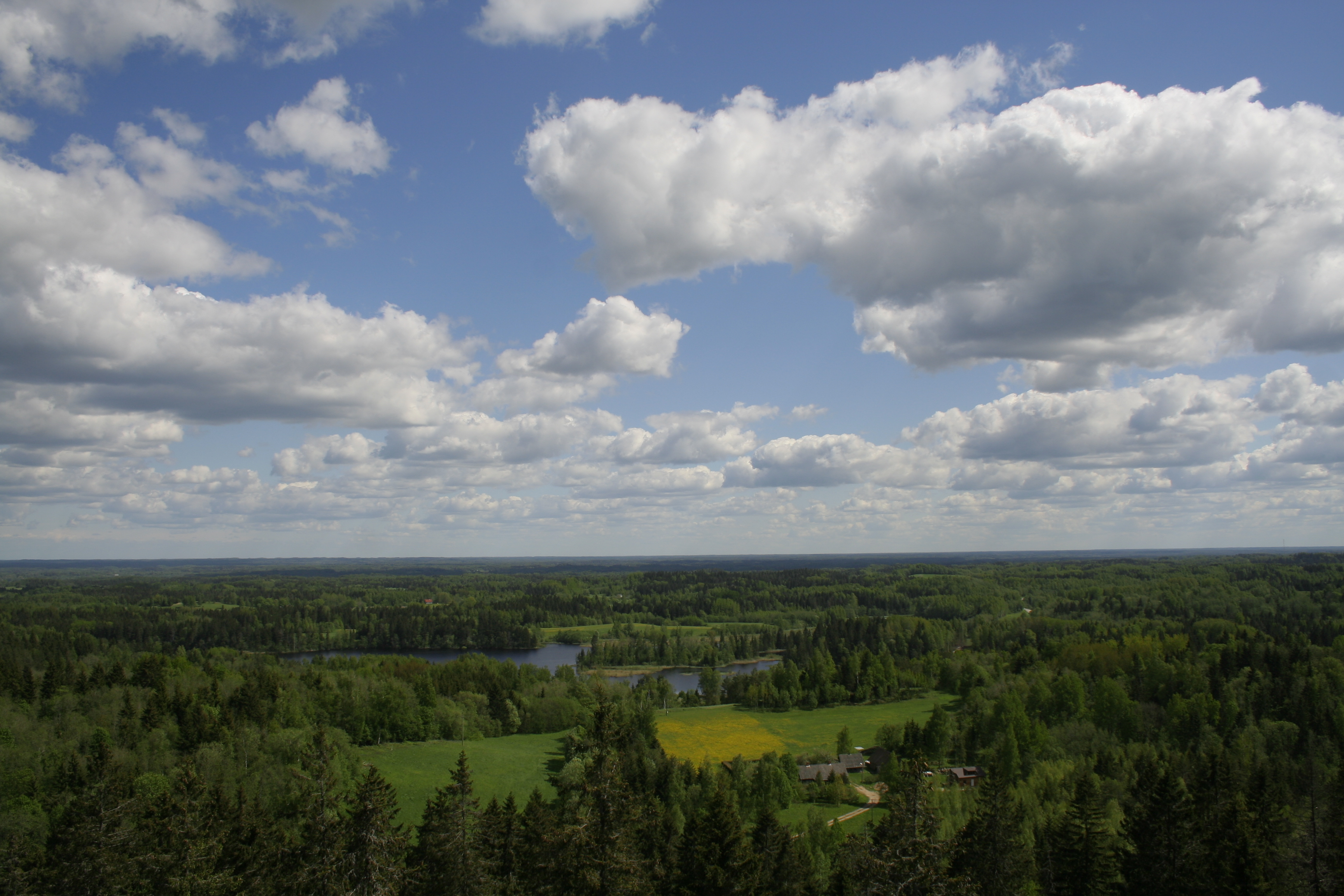 Photo credit: Eesti.pl
If you're a mountaineer with severe vertigo, then look no further! The beautiful forested hilltops of Haanja Highland in southern Estonia offer very slight slopes, not-so-massive hills and not-at-all-deep valleys suitable for even the laziest of hikers. While you're there, take the chance to climb the highest mountain in the country – the 318-metre Suur Munamägi (Big Egg Mountain. I don't get it either…) and enjoy the gorgeous vistas from the viewing tower. Even though it might not seem all that exciting, us Estonians are very proud of our highest mountain. And it definitely is a mountain! The pride mainly comes from the fact that our Egg Mountain towers a whopping six meters over Latvia's highest peak. Latvians don't usually see the humour in this. Then again, their mountain is so much lower so there's quite a lot they don't see.
6. Kuressaare Castle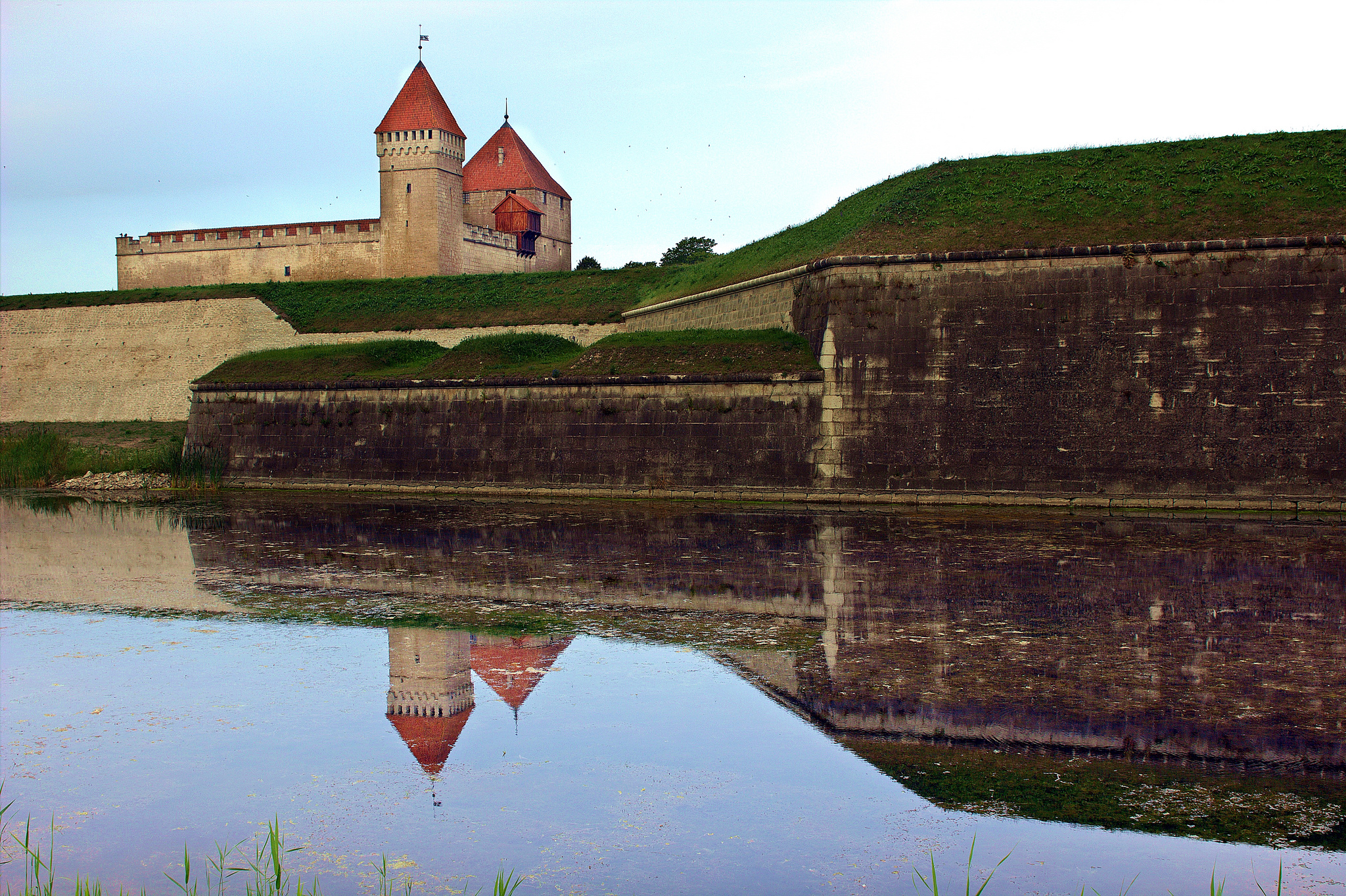 Photo credit: Mikael Korhonen
Kuressaare is the gorgeous capital of Estonia's biggest island, Saaremaa, and the city's medieval castle is a massive source of pride for the locals. Built in the 14th century, this Estonian pearl still stands as a towering monument of the crushing defeat the islanders suffered in the hands of the German crusaders in 1227. Times were different in the 13th century, though, so for the next 600 or so years the locals kept a low profile waiting for their chance to strike back, mainly busying themselves with building neat wooden windmills and being serfs. And sure enough, with the birth of the Estonian Republic, the islanders finally got their chance to strike back – the Germans were politely asked to leave and now the Saaremaa Museum operates in the fort. Revenge is a dish best served with moderate ticket prices.
7. Ristna beach

Photo credit: Hannu
Ristna is the answer to an important question I'm sure all of us have asked ourselves at one point or another. Where would the cast of Home and Away hang out if they lived in a small, cold post-Soviet country in Eastern Europe? Ristna, situated on the western coast of Estonia's second-largest island, Hiiumaa, is known for its large rolling waves, which make it a bona fide surfers' paradise. If you're into muscular guys jogging in slow motion on golden sands under a permanently steely grey sky, then Ristna might just be for you, especially if you don't mind freezing your butt off on a chilly summer day. Grab a cocktail from the hip Corona Chill & Grill on the seaside, put on your best windbreaker, hit the beach and let the local surfers remind you why Estonians are fans of cross-country skiing.
If you can't be bothered to go there on your own, why not take a tour with us! We'll take you to Ristna beach on our Magical Day at Hiiumaa Island daytrip. Treatment of physical injuries obtained for making Home and Away jokes will not be included in the price of the tour.
8. Northern coast of Lake Peipus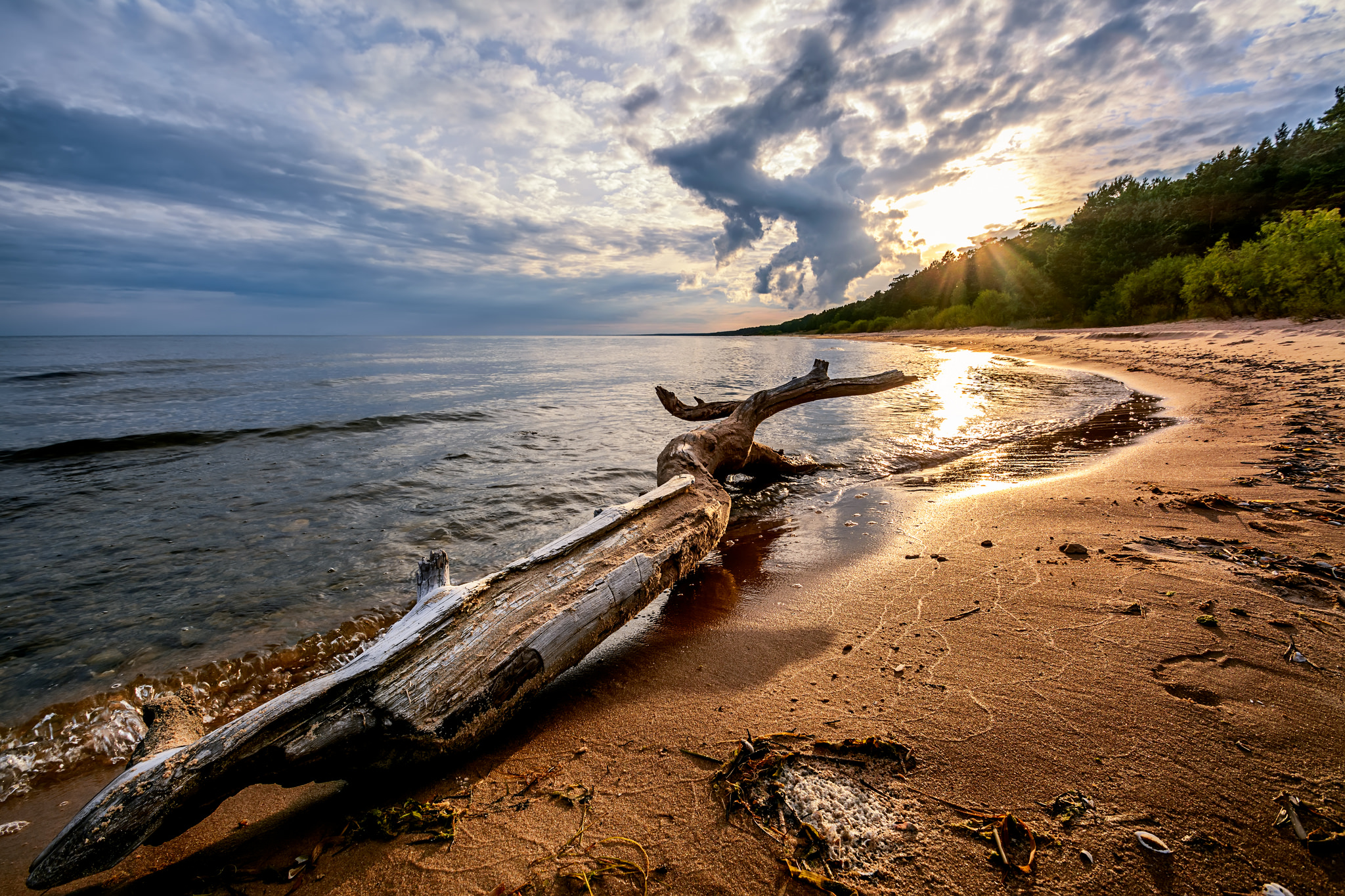 Photo credit: Imre Aunapuu
The very fine and pure sand on the northern coast of Estonia's biggest lake has a uniquely creepy superpower – it can sing. Don't expect any renditions of "Summer of '69", though. Ours is an independent, 21st-century type of sand and it will sing whatever it pleases. Walking on it produces a weird sound that makes it seem like the beach is possessed by a whiny demon. Don't let that smack-talking sand get to you, though, because the gorgeous beaches are far away from big cities and therefore mostly empty even during the high season. Many Estonians have fond memories of the northern coast of Peipus because children's camps frequently took place on the shores of the lake, both before and after the fall of the Soviet Union. Even nowadays you can spend a night shivering on the floor of an old Soviet sports centre, since there are no fancy hotels here. If you're well rested by the morning, you're doing something wrong.
9. Sääretirp
Sääretirp, or Point of Sääre, is a narrow two-kilometre-long peninsula jutting into the Baltic Sea on the south-eastern coast of Estonia's second largest island, Hiiumaa. On sunny days you can walk to the very end of the outcrop and enjoy a gorgeous view of the sea. According to a local legend, the peninsula is the beginning of a bridge built by Leiger, one of Hiiumaa's ancient heroes. He grew some pretty sweet cabbages and the hero of the neighbouring island, Saaremaa, was a fan. So, as an investment towards his budding cabbage business, Leiger started to build a massive bridge out of rocks to connect the two islands. But, as Leiger and his friend were Estonian, they fell out pretty quickly and so both the bridge and Leiger's cabbage emporium never materialised. Nowadays, because of the warm sea water and the Hiiu Folk Music Festival that takes place here in July, Sääretirp is popular among locals and visitors alike.
If long unfinished bridges and beefs over cabbages make your heart race and your cheeks flush then why not join our Magical Day at Hiiumaa Island daytrip and visit the place yourself? After all, there aren't too many places in the world where the growing of cabbages has had a direct effect on the development of infrastructure.
10. Narva-Jõesuu beach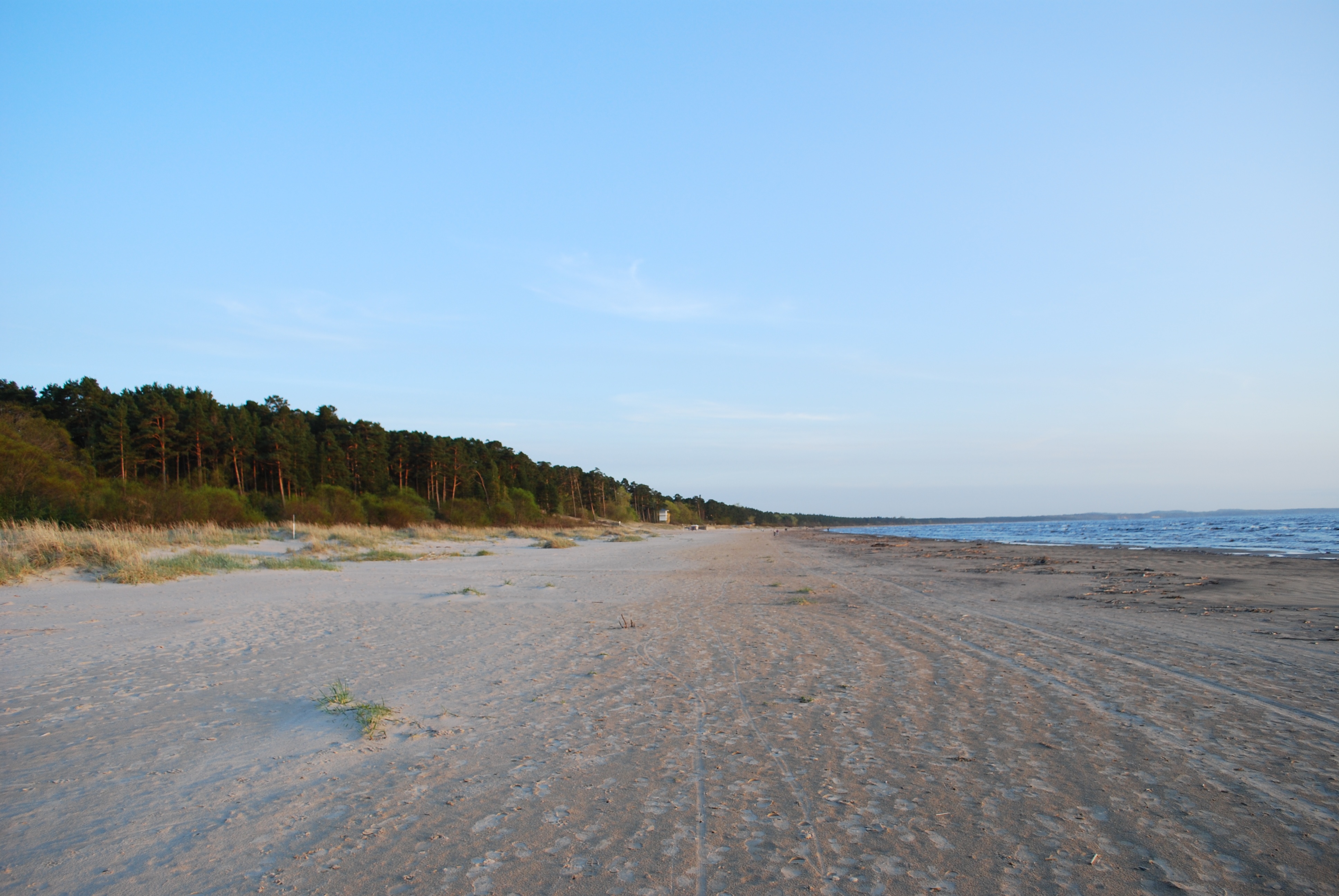 Photo credit: Jon Worth
Ever since the 19th century, the eastern Estonian resort town of Narva-Jõesuu has been famed for its spas and treatment centres, most of which are located on winding golden beaches that stretch beyond the horizon. The town also stands as a testament to the awesome lack of creativity of Estonians. The name literally means "the mouth of Narva River", so I bet you can guess where the town is located. It still beats the name the German merchants gave the place in the 17th century, though. They called it Hungerburg, which translates into "Hunger Town". If your lack of nutrition is so monumental it gets mentioned on a map, then this should give you some food for thought. Pun intended.
Did this whet your appetite (heh heh heh) for seeing more of Estonia? In that case we'll take you there on our Narva & The Eastern Bloc daytrip. It will truly be a feast for all of your senses! Heh heh.
Cover photo credit: harmishhk